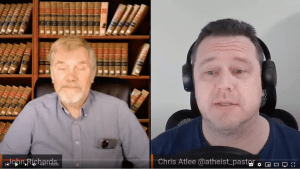 I'm joined by the 'Atheist Pastor', Chris Atlee, for a discussion on the authenticity of the Bible. Chris is a lovely fellow who has had a very interesting journey through life so far.
If I had bumped into him a little while ago, we would have had a debate on this subject but he has lost his religion and now joins me in analyzing the reasons behind believers' affection for their faiths.
This is the first of a series of talks we propose to have together.
I hope you enjoy this hour long show.