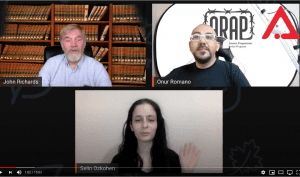 Atheist refugees in Turkey need help. They face possible execution if they return to their homeland, yet some Turkish communities do not tolerate 'Infidels' so they are forced to stay in the closet.
Not knowing the language means they find it hard to get work, accommodation or admission to a college.
It's a dire situation that Atheist Alliance International is trying to address through Atheist Refugees Assistance Program led by Onur Romano and Selin Ozkohen.
Please watch the fifteen minute video, share it, and donate if you can afford to. https://www.gofundme.com/f/atheist-refugee-assistance-program-turkey-by-ad