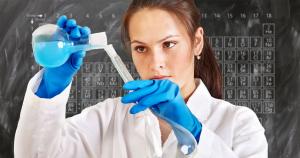 Stop it! I know what you're thinking!
What do I need women for? To interview, that's what!

I would like there to be equality, but I've been in the business of getting speakers for seven years now and it's alway been male heavy. There's a dearth of women in science, technology and a-theism and it's not going to change much in the near future, if we look at current admissions to Science degrees.
I have had some excellent women guests on my shows: Paleontologist Dr Susannah Maidment, Neuroscientist Professor Sophie Scott and President of the Rationalist Society of Australia Dr Meredith Doig to name three, but they have been heavily outnumbered by the men…
I have two YouTube channels: Atheist Alliance International is the video window of AAI and I present two types of show there – short interviews of around ten minutes and discussions or debates of about an hour. The content is, and the guests are, focussed on religious belief and non-belief. See it here https://www.youtube.com/channel/UCqyZa-PAPMzTU21xufNpf_g/videos?
My other show is called Skeptics in the Hub. I do an hour long live streamed show every Wednesday featuring a guest with expertise in a field of Scientific or Societal interest. See it here https://www.youtube.com/channel/UCg2ahSLRr9dtLLDmdg4sS-Q/videos?
Sometimes my shows are suitable for both channels and sometimes they are interactive – live viewers can text questions or even join us on screen.
If you would like to be my guest, you will join a list of illustrious and worthy people…
Please contact me here secularworld@atheistalliance.org
(Especially if you are a woman!)