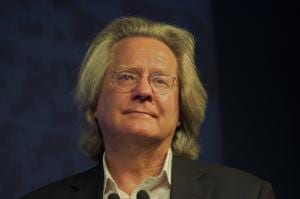 Professor A C Grayling, Master of the New College of Humanities and Vice President of Humanists UK has kindly agreed to analyse my worldview on my show tonight. I am a fan of his and of philosophy but I've never been trained in it. I bring a retired Science teacher's understanding to the table and I want to learn whether I am barking up the wrong tree.
Join us at the Atheist Alliance International YouTube channel at 20:00 British Summer Time. UCqyZa-PAPMzTU21xufNpf_g?
The show is also live-streaming to Skeptics in the Hub YouTube channel and the Facebook group of the same name. https://www.facebook.com/events/596592434556446
You will be able to chat together and ask questions.
Image: By Ian Scott – Own work, CC BY-SA 3.0, https://commons.wikimedia.org/w/index.php?curid=16166289
https://www.patheos.com/blogs/secularworldbyaai/2020/09/im-picking-prof-ac-graylings-brains-tomorrow/