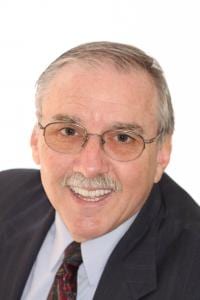 I'm very pleased to announce that Dr Darrel Ray, the founder of Recovering from Religion, has accepted my invitation to appear on our show!
We will be going out live on the Atheist Alliance International YouTube channel (click on Darrel's pic to go there) and on our Atheist Alliance International Facebook page; you can choose how to view us… There's no link necessary and nothing to download, we use professional show software, not 'go live' or another meeting software. This enables us to make a higher quality TV broadcast style of production. All you have to do is 'tune in' to one or other of our platforms at the appointed time. The show will start on time (hopefully) with a 30 second countdown, before the intro.
Of course, live streaming is better than old-style broadcasting because the audience can join in!
You can comment and ask questions from your keyboard or even ask to meet us on screen if you have a camera, mic and fast connection. Just ask in the comment bar and, if I think you will be good for the show, I will send you a link to click on in the private messaging section. Trolls will not be invited!
I know what you are thinking… The world is round. It has timezones, so the question is, "When can I join in?"
AAI's studio is in the UK and I will be live streaming at 20:00 British Summer Time, this evening, Wednesday 21st October 2020. That's 3pm in the afternoon on the US East coast and noon on the Pacific coast. If you are in Australia, that's 6am tomorrow morning. What a pity the planet is not flat…
Of course, the show will become a podcast after streaming stops, and you will be able to continue to comment but we won't be live answering…
Darrel is a psychologist who has been helping people overcome religious trauma for more than a decade, here's the website https://www.recoveringfromreligion.org