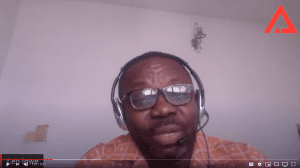 Nigeria based Leo Igwe has a fantastic history as a campaigner for rationalism and we are very proud to announce that he has agreed to join Atheist Alliance International's Advisory Council. https://www.atheistalliance.org/our-advisory-council/
Born in a village with no electricity or running water, Leo has made enormous strides through his own efforts.
His early education was in a seminary but he realised a priest's life was not for him. This was followed by academic success: a degree, a PhD, a research fellowship with the James Randi Foundation, an appearance on a BBC documentary, a TED talk, the list goes on.
Watch the 8 minute video by clicking on the image.