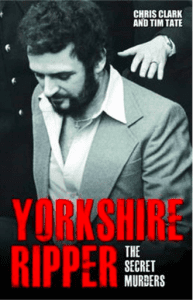 The 'Yorkshire Ripper', Peter Sutcliffe, died yesterday after thirty nine years in prison. No tears will be shed.
He was an English serial killer who was convicted of murdering thirteen women and attempting to murder seven others. Sutcliffe had regularly used the services of prostitutes in Leeds and Bradford and most of his victims were sex workers. When interviewed by the authorities he claimed that the voice of God had sent him on a mission to kill prostitutes. Sutcliffe became a Jehovah's Witness some time ago so, presumably, he has been forgiven and is in heaven now!
The murders were brutal and the man was obviously a deluded psychopath, but we are entitled to wonder whether he was inspired by religion or was using it as a justification or excuse for his actions.
So many Biblical references disapprove of prostitution and female adultery that he could easily have imagined he was 'doing God's work by cleaning up the streets' of Northern England…
Most of the mentions are in the Old Testament, but there are twelve unflattering uses of 'prostitute' in the New Testament; see two examples here:
The beast and the ten horns you saw will hate the prostitute. They will bring her to ruin and leave her naked; they will eat her flesh and burn her with fire.

for true and just are his judgments. He has condemned the great prostitute who corrupted the earth by her adulteries. He has avenged on her the blood of his servants."
The Qur'an is even more proscriptive about female sexuality and, thanks to camera phones and social media, we can view horrible incidents of female adulterers being stoned to death by mobs even in this day and age. How much better are those stoners than the Yorkshire Ripper?
Image: https://www.amazon.co.uk/Yorkshire-Ripper-Murders-Chris-Clark/dp/1784184187