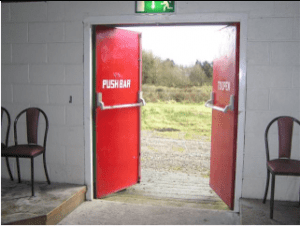 Following yesterday's blog on what a Muslim can safely say without risking execution, a similar condition exists, albeit in a much less malignant way, in all organisations. What do I mean? Well…
I've been working for Atheist Alliance International now for around five years. During that time I've seen people join and leave the organisation. It's not that turnover has been excessive, just that sufficient time has passed for there to have been some changes.
I'm sure you know, dear reader that, when you belong to an organisation, the way you conduct yourself has to match the values and principles of that organisation. When I was a teacher, I knew it would have been inappropriate for me to turn up to work dressed in nothing but Speedos!
As another example, if I were to use this blog to alienate a large section of my audience and lose us friends, I would not be surprised if I were to be disciplined or sacked. In fact, I have been involved in disciplinary discussions in the past, on occasions when a person has gone rogue. Sometimes a colleague has realised that their time was up and has resigned publicly on social media while the firing committee was in session…
Fortunately for me, my style and views merge closely with that of the whole Board of Directors.
Of course, former colleagues don't have to meet AAI standards of decorum. When they went through the exit doors, they became free agents. Their opinions, and the style of their pronouncements, are their own.
Sometimes that needs to be made very clear…
Breaking News!
Harris Sultan, of Sultan's House of Sin, is joining me on Ask an Atheist!
We are moving to Monday 1st February for this week's live-streamed interactive show and can be joined on AAI's Facebook page and YouTube channel at 11:00 UK, 06:00 EST and 22:00 Sydney time. We will be discussing "What IS Islamophobia, exactly?"
https://whttps://www.youtube.com/channel/UCqyZa-PAPMzTU21xufNpf_g
https://www.facebook.com/AtheistAllianceInternational
Image Kenneth Allen / Emergency Exit, Ballroom of Romance, Glenfarne, Wikipedia Commons