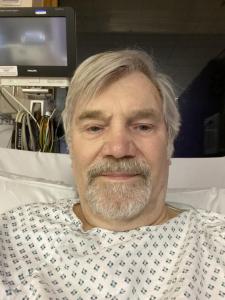 Well, out of hospital anyway… There's still some distance to go but I can get to my desktop so I will start making trouble again!
First, let me pay a big tribute to the UK National Health Service.
Those guys are fantastic, I was looked after and treated by various experts of many different ethnic origins from most continents – a British hospital is as global as Atheist Alliance International!
And it's FREE! Of course I paid into it for all my working years… And tomorrow I get my COVID-19 vaccination. Perfect. Thanks NHS.
Back to my 'mission'…
I've been engaging theists in discussions about 'Morality' recently, see my short video here https://youtu.be/i17sbgVyt90
And I've got some response… Here's an example comment from under the video followed by my reply:
COMMENT
Intellectual dishonesty at its finest… The Moral Argument isn't predicated upon moral knowledge in any fashion like you've shown here…The moral argument from a more philosophically sophisticated perspective would be one that doesn't place any emphasis on inherent moral knowledge regardless of personal belief but that moral oughts and duties are apparent through a rationally devised enterprise. The moral problems among humans are too much and thus moral facts and duties such as it is "good" to exist (since existence IS a predicate) or that it is "good" to survive; we cannot assume moral facts are grounded in a human source of rationality, that grounding of standards is what we call objective morality, objective morality is best explained through a theistic lense. It's as simple as this…
The Moral Argument > The Argument From Moral Knowledge
Journalism…also the gun statistic section display perfectly your misuse of logic by applying a correlation-causation fallacy blatantly.
Next time tho, please make sure to atleast talk about the right argument before you make up false premises. Bless your soul❤