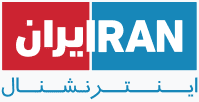 Last Monday, I was interviewed by Iran International TV. They wanted to know if I thought a-theism was on the rise.
It is. Even in Iran, especially amongst the younger generation.
They wanted to know why I thought this was happening. I believe it's due to education and the internet.
And they wanted to know what Atheist Alliance International can do to help a-theists in Iran where you can be punished for leaving Islam.
That's not so easy to answer… The best we can do is try to nurture a-theism in secret, for the safety of the local activists.
This video interview has not been broadcast yet, but you can hear an audio snippet of it on the latest Global Atheist News here: https://youtu.be/wF95-xcfpk0
You can be sure that I will publish the whole clip when they send it to me…
Meanwhile, don't forget to 'tune in' to Ask an Atheist with Harris Sultan tomorrow. It will be live streamed on Monday at 11:00 UK, 06:00 EST, 22:00 Sydney time at the following locations:
https://www.facebook.com/AtheistAllianceInternational/?view_public_for=316727030603
https://www.youtube.com/channel/UCqyZa-PAPMzTU21xufNpf_g
This week, we are looking at Islamophobia: what is it?
If you want your question to Harris and I to be at the top of the queue, send it to secularworld@atheistalliance.org