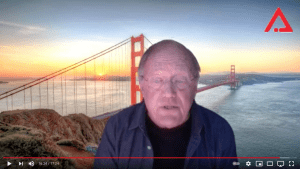 Some of you may know that the International Treaty of Human Rights is very fair to religious people.
They have the rights to hold their beliefs, to publish literature about it, to gather together, to teach their religion, to receive donations, to have religious holidays, etc.
But, do you know what?
The 1.2 billion 'nones' in this world do not have the same protections. Millions of us are labelled with a faith from birth, without choice.
Millions of us are considered to be immoral terrorists!
A Kurdish acquaintance of mine, who is not a religious man, only discovered he was a Muslim when he applied for a passport and read what the authorities had put!
This sort of outrage is what has prompted Howard Burman, the President of Atheist Alliance International to lead the campaign Right to be Secular.
We don't want to deprive the religious of their rights. We just want to be treated the same.
Click on the pic to watch his video, or click here: https://youtu.be/PzRKrGN7acs
Please sign the petition and give even more weight to Howard's presentation to the United Nations.
Thousands have already signed, from sixty countries around the world, and it won't cost you a penny!
https://www.gopetition.com/petitions/the-right-to-be-secular.html
Of course, if you would like to donate, we won't say no!
https://www.paypal.com/donate?token=3N6fVPUN5xYHXDJSNuEOrsvB1L7xd7vbZt8jyAeQXLwEJFm0-ExLq2TvPIFHYxDqF6nBI2ZAUi6rJ30j