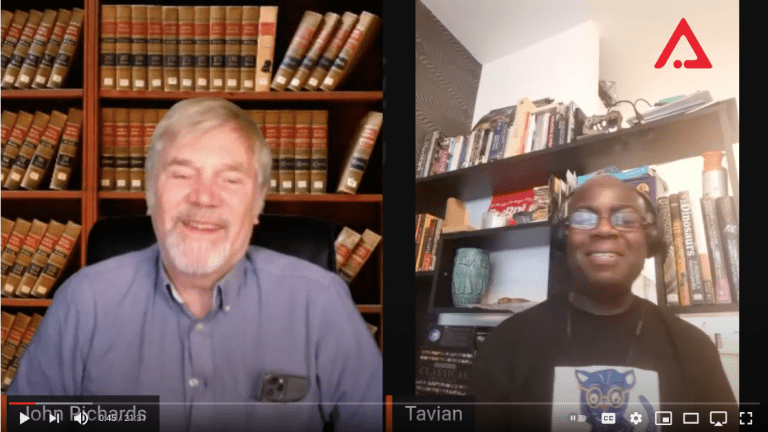 Ask an Atheist returns to Saturday this week and my guest is Tavian Oladapo.
I've known Tav for some years, his passion is fossils and we've visited the Natural History Museum together.
Following last week's show with ex-Muslim, Harris Sultan, it seemed right to invite an ex-Christian in the interests of balance.
Tav has been on an interesting journey which still involves visiting Nigeria to see his family when travel is possible.
He is a vociferous advocate of the need to change the believing mentality that is so prevalent in West Africa. Nigeria and Ghana are two of the most religious countries in the world where a great deal of time and resources are wasted on making pastors rich; that activity could be put to much better use.
Corruption is rife in Nigeria and public funds are unconstitutionally spent on Worship Centres and imprisoning blasphemers. You can hear Tavian on the subject of blasphemy at 30 secs into this short video https://youtu.be/XHqaHQsvT5Q
Click on the pic for a longer interview with Tavian.
As usual, you can join in with the show with your own comments and questions.
Watch it live on Saturday 6th February at 21:00 UK, 16:00 EST, 12:00 PST or 08:00 Sunday morning in Sydney, on our YouTube channel and Facebook page plus Atheism UK's Facebook group; links below…
https://www.youtube.com/channel/UCqyZa-PAPMzTU21xufNpf_g
https://www.facebook.com/AtheistAllianceInternational
https://www.facebook.com/atheismukcom