St. Jude, patron of lost causes, pray for us sick pilgrims.
A common practice in southern Louisiana is to bury a statue of St. Joseph, the husband of Mary, upside-down in the front lawn of a house that is for sale. Because of his role as protector of the household of the Virgin Mary and Jesus, St. Joseph's intercession is believed to expedite the selling process. There is even a WikiHow page with helpful illustrations that gives a step-by-step guide.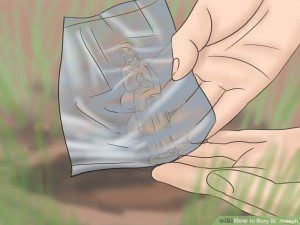 Superstitious? Weird? Ridiculous? Yep, yeah, and hell yeah.
Asking holy people for their intercession is widely practiced in Catholicism. You can ask St. Anthony to help find your missing keys or get your throat blessed with candles on the feast day of St. Blaise.
All Christian faiths practice intercessory prayer ("Pastor Skip, please pray for Nonc."), but it's highly criticized in the Catholic Church. And the silly superstitious air surrounding some devotional practices don't help its validity. (Looking at you, groundhog St. Joseph.)
Some critics of Catholicism claim that prayers to anyone other than God somehow insult his holy and supreme authority. However, asking others to intercede to God on their behalf makes Catholics seem like pantheists in the same way that Harry Potter is obviously Wiccan. A worldview painted with only broad brush strokes is severe, simplistic and stupid.
And it overlooks a unique treasure of the Catholic Church: instead of only having an ethereal and incomprehensible God who became incarnate over two millennia ago, we are provided with a litany of people indelibly flawed, yet earnestly seeking God and holiness. We can relate to that.
The communion of saints is essentially an army of sick pilgrims. Each is unique; many are aggravating. We don't agree with or even necessarily like all of them. But they are relatable: striving for holiness, and their effort matters.
Dear God, I hope effort matters.
"The witnesses who have preceded us into the kingdom, especially those whom the Church recognizes as saints, share in the living tradition of prayer by the example of their lives, the transmission of their writings, and their prayer today. They contemplate God, praise him and constantly care for those whom they have left on earth. When they entered into the joy of their Master, they were 'put in charge of many things.' Their intercession is their most exalted service to God's plan. We can and should ask them to intercede for us and for the whole world." -Catechism of the Catholic Church, 2683
The patron saint of Sick Pilgrim is one I turn to often, for more than just his melodramatic title: St. Jude, patron of lost causes.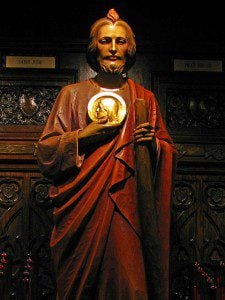 One of the original twelve apostles of Jesus, Judas (sometimes called "Thaddaeus" because history is hard) was definitely a static character in the gospels. He didn't have a cool origin story, he wasn't one of Jesus' three favorites, and he was martyred in Beirut in 65 AD. He was faithful to Christ, but was seemingly, according to the Bible, only a place-holder.
Judas landed the awesome title of "patron of lost causes" because his name was the same as Judas Iscariot, the great betrayer of Christ. Ever a superstitious people, early Catholics wouldn't pray to Judas Thaddaeus because they feared their prayers would go to Judas Iscariot. Therefore, the Church had the original JT's name modified to "Jude," and he was rumored to be so eager for prayers that he would move heaven and earth to answer any prayers sent his way.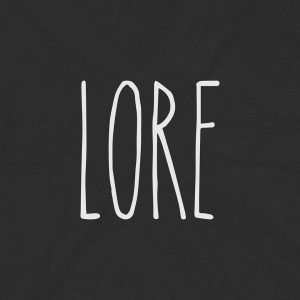 Thus St. Jude is known as the patron saint of desperate cases, or lost causes.
Here at Sick Pilgrim, we know desperate cases and lost causes all too well. We're sometimes criticized for our gloomy posts or failed attempts at orthodoxy. We're a community of the desperate, the lost, the sick. I like to think of us a strange league of superheroes. (In that fantasy, I'm the broken yet idealistic Professor X, and I work for Jess, the erratic, brilliant Scarlet Witch, and Jonathan, the brooding, pious Daredevil. A Nothing, a Witch, and a Devil: evil beware?) We suck at it, we know, but we do long for holiness.
So like us, argue with us, disagree with us, but above all, pray for us. Sick pilgrims, lost causes–that's who we are. And we'll meet you on the road, because that's who you are too–if you're honest.
O most holy apostle, Saint Jude, faithful servant and friend of Jesus, the Church honoureth and invoketh thee universally, as the patron of hopeless cases, and of things almost despaired of.

Pray for me, who am so miserable. Make use, I implore thee, of that particular privilege accorded to thee, to bring visible and speedy help where help was almost despaired of.

Come to mine assistance in this great need, that I may receive the consolation and succor of Heaven in all my necessities, tribulations, and sufferings, particularly (here make your request) and that I may praise God with thee and all the elect throughout eternity.

I promise thee, O blessed Jude, to be ever mindful of this great favour, to always honour thee as my special and powerful patron, and to gratefully encourage devotion to thee.

Amen.