In case you've ever wondered: Spanish satire exists. It isn't ultra popular (at least as far as I know), but it does exist. Perhaps the single weirdest (and most viral) Spanish satire article I've seen so far is an article in which Trump allegedly states that he wants to buy Honduras. If I remember correctly I've heard from someone that there is a similar article for El-Salvador, but I've never actually seen that article. To give you a clue as to what Spanish satire is like, I'll translate some of the fabricated quotes from the article.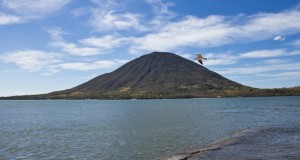 "When asked why Honduras and not another nation like Costa-Rica which is more developed, he responded quite simply: 'Because it's cheaper and I am sure I can get a good discount.'
When asked what the status would be of the Hondurans who currently live in Honduras he responded: 'Places like Japan have demonstrated that strong economies can exist with numerous people clumped together on a small island, and I mention this because I'll send all of the Hondurans to live on the island of Amapala.'"
"Trump detailed some of his short and long term plans for the New Honduras saying: 'The first thing I'll do is change the name, but I am as of yet undecided between Awesome Trump Country and Trump Nation. The capital will be Trump City. I'll also change the colors of the flag to be the same as that of the United States. And finally there'll be a new national anthem: Born in the USA by Bruce Springsteen.'"
"When asked what it was that Trump liked about Honduras he said the following: 'Nothing, it's just business. I got an email advising me that it was being placed on the market and to make a move, it was this or to invest in casinos.'"
I feel like it's worth mentioning that Hondurans knew this article was satire. I didn't see a single Honduran actually believe the claims of this article. However, I know plenty of non-native Spanish speakers who Googled it, and evidently enough did that it was fact-checked on Quora, which I find hilarious. Some people dislike satire which doesn't explicitly state that it's satire and I feel like this article could be used as an argument for that idea, but only for non-native Spanish speakers. Although it is pretty obvious that this article was satire.
Some other articles on this site include claims that Honduras banned reggaetton, and that Pope Francisco recently clarified that cats are not demonic. Weirdly enough another article from an English satirical site claimed that Francis declared all cats at Christians. And ANOTHER one wrote about Francis claiming cats go to Hell, and are the only animals to do so. Why do satirical writers like to target Francis and cats? It's oddly specific.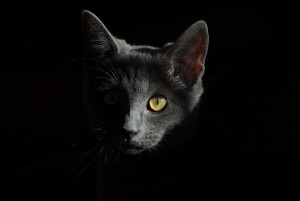 Is this your first exposure to Spanish satire? What do you think? If enough people want me too, I'll fully translate the article and post an update, but if you want that you've got to leave a comment down below!