I've posted about this on a few other social media platforms so I figured I'd talk about it on here as well. For the last couple of days I've been posting on social media, searching for contacts in Latin-American media companies such as Telemundo, Univision, Flama, Mitu, and more. The reason why I want to make these contacts is because an objective of mine for 2017 is to create opportunities for Latin-Americans who are part of minority religious groups to appear on Latin TV and radio, and for us to discuss our perspectives on various topics and for us to work to normalize our positions to other Latin-Americans. This is something I feel strongly about so I've even emailed friends and people I've worked with seeing if they know anyone in these companies. I believe these conversations are needed for the future of Latin-American conversations on religion and beliefs.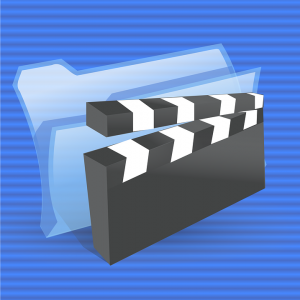 I want Christian Latin-Americans to see and hear from Latin-Americans in minority religious groups. I want to create opportunities for conversation for individuals like myself, who are in the minority when it comes to our attitudes, positions, beliefs, and more, to be seen and heard by Latin-Americans who wouldn't ordinarily search for us and our content. I believe that a way to showcase how diverse Latin-America really is, is to motivate major Latin-American media groups to interview people like myself and other Latin-American minorities such as Jewish Latin-Americans, Muslim Latin-Americans, Pagan Latin-Americans, Hindu Latin-Americans, and other Latin-Americans who are religious minorities.
My ultimate purpose with this is to create more religious pluralism in Latin-America, and among Latin-Americans. As I've pointed out on other posts Latin-America is religiously diverse, and Latin-Americans have complex attitudes towards religion and religious beliefs. I want to use the limited influence I have to push for more recognition of that complexity. If possible before the end of 2017 I'd like to work as a person who explores the blogs of Latin-Americans who are believers of positions that make them minorities, and get them to also appear where I appear. I want to work to normalize our positions among our fellow Latin-Americans. That's part of why I applied to become a member of the Univision Creator Network, but I'm also determined to be heard by Univision outside of that. I really do believe that doing this is important and worth working towards. I want to see and hear content created by Latin-Americans like myself who have unusual positions in the eyes of our fellow Latin-Americans. If I have it my way by the end of 2017 Latin-American companies will recognize my work and my role as a conversation starter and approach me to help them make contacts among Latin-American bloggers who are like me and some of my friends.
If you know of any friends or any contacts in these companies, such as programming people or social media users for these groups I'd love to be introduced to them! I'd appreciate any help that my readers could give me when it comes to this goal of mine.
If you want to join our family, come check out my Facebook page! I'm posting more regularly than I have been and I plan on making that page into a stellar community in 2017. If you want to see the sort of stuff I post about aside from Patheos, check it out!