I've written on BeVisible about the possibility of a Latin-American led late night talk show before but I want to talk about it some more today. I really like discussing hypothetical with the people who read my blog and for some reason I've never really gotten around to talking about a hypothetical late night talk show on this blog before. So that being said, let's hop to it!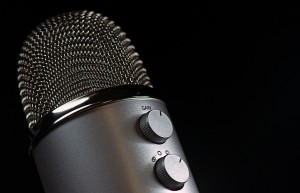 What's A Late Night Talk Show?
This is a broad genre encompassing many different shows. Some of the shows include shows like The Daily Show, The Nightly Show, Last Week Tonight, The Tonight Show Starring Jimmy Fallon, The Late Show with Stephen Colbert, and many others. Many late night talk shows are satirical as well but not all are. This is one of my favorite genres which is why I've written about it previously.
I think it'd be neat to see some more diversity in this genre, as currently the leaders of all of these shows are talented comedians, but also white (with the one exception being Trevor Noah) and the focus of these shows in the United States is generally mainstream news affecting white Estadounidenses rather than news affecting people all over the world (Samantha Bee, John Oliver, and Trevor Noah, are challenging this slowly but I think we can do more to change this). I'd like to work to change this which is why I wanted to make this post and give my readers something to think about.
Part of the reason why I think a late night talk show is a good format for the people I think could host them is because a late night talk show, especially if it's not satirical in nature, is a good medium for people to talk about experiences, like a podcast on a much larger scale.
Who Do I Think Could Host A Late Night Talk Show?
I want my readers to comment people who they think could be good late night talk show hosts but I will spend a good chunk of the rest of this post talking about who I think would make good hosts myself.
Jessica Williams:
Jessica Williams is a former Daily Show correspondent (one of many who will appear here). She's a talented actress and is a witty comedian and political commentator. I think she could be a talented voice of reason if supported by a cast of witty writers in a satirical show or a good host for a non-satirical late night talk show. Every time I've seen her she has demonstrated uncommon talent in being a rational voice while also being entertaining. I know there were people who wanted her to host The Daily Show, and I would have enjoyed seeing her host it as well, but sadly that wasn't to be. That being said I would love to see her as a host of a late night talk show.
Hasan Minhaj:
Hasan Minhaj is another Daily Show Correspondent (who is presently a Senior Correspondent), who is currently preparing his first ever Netflix special. He's of Indian descent and majored in political science at the University of California, Davis. I've always enjoyed his insights and comedic timing and I suspect that he has the right attitude necessary to be a host of a late night talk show. If you're on the fence about Hasan potentially hosting a late night talk show I recommend listening to the last video I shared here, the 2015 DHS Commencement Speech.
Ana Navarro:
Ana Navarro is highly unusual in this list because she's the only conservative here (at least, the only outspoken conservative). That being said the way she talked about politics during the election and in the immediate aftermath of it (up until the present day), and her career as an Republican strategist, in addition to her own unique look at the world as a Latina from Nicaragua who came here early on in her life, make her an easy choice for hosting a late night talk show in my opinion. I feel as though she'd be stronger as a host of a talk show as opposed to a more satirical show but I'd love to see her in either capacity.
Part of the reason why I'd love to see her as a late night talk show host is because like me she's a Latin-American who has lived in both Latin-America and in the United States. I would watch a show with her as its host regularly, partially to write about what she talks about but also to get to see another Latin-American voice raised in more than one nation. I highly admire her and I think she deserves to be heard and listened too more than she has been, at least by people who don't often pay attention to conservatives.
What Do You Think?
I could suggest multiple other individuals who I think would make great late night talk show hosts. Among them Ali Wong, Shirley Rivera, Anna Akana, Eddie Huang (yes, Eddie Huang from Fresh Off The Boat), Daniel Radcliffe, Dorothy Miranda Clark (Doodie), John Mulaney, Tracie Harris, Cristela Alonzo and Al Madrigal. I listed the three I mentioned above because to me each of them would be an incredible host who would bring something remarkable to late night talk shows. But if there's anyone that I listed just now who you haven't heard of I think you should check them out. I'll include a video of each so you can see why I think they'd make good hosts. The reasons are different for each, and more of than a few of the people listed aren't skeptics or Hispanic so you'll see a lot of what I find entertaining in these videos.
I've thought about this for a while. I mentioned earlier that late night talk shows are my favorite genre and this remains true because it makes a lot of news tolerable and teaches people how to use comedy to discuss difficult and controversial topics. If you have any suggestions for any hosts you'd want to see I'd love to hear them! If you disagree with any of my picks that's fine, even if you disagree with all of them. By revealing who I'd enjoy watching host one of these late night talk shows I think I inadvertently revealed a lot about what I find entertaining. These individuals, even the top three, are all very diverse and have unique opinions. I think the total group, all of the individuals named in this post, are a very diverse group. Most of these people are comedians but not all of them are, some are actors, and one is a political commentator. These are all people I admire and find entertaining and I'd love to know who you think deserves to host a late night talk show or at least could be a capable host.