Last night I got a link from a friend who is a member of Humanistas Seculares de Puerto Rico. They are a Secular Humanists group out of Puerto Rico preparing to make a move to challenge a politician by the name of Carlos "Johnny" Mendez. His full name is Carlos "Johnny" Mendez-Nunez. The reason why they are challenging Carlos "Johnny" Mendez is predictable and annoying and we should talk about it.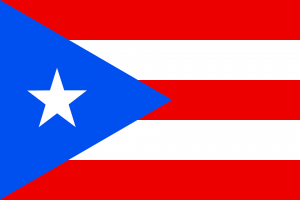 Some Context About Carlos "Johnny" Mendez:
Carlos "Johnny" Mendez is an influential Puerto Rican politician who is serving as the 31st President of Puerto Rico's House Of Representatives. Carlos "Johnny" Mendez is representing Puerto Rico's 36th District. The other day Puerto Rican news sources began reporting that members of the New Progressive Party (PNP) including and led by Carlos "Johnny" Mendez are planning a decree around a 40 day period of prayer and fasting.
This is a great initiative from our President/Speaker which we are happy to hear about. The 40 days of fasting and prayer which were proposed by our president/speaker hit at the very core of our fiber as a society of believers. We are going to implement this decree in our district.

-Eddie Charbonier-Chinea, of the PNP House District 1 in a press conference.
My translation might seem a bit confusing but that's so that readers unaware of how Puerto Rico refers to its House Of Representatives leadership have the opportunity to learn about it. Puerto Rico's "Speaker" of the House is known as the President of the House Of Representatives, not its "Speaker". I used both terms in my translation so that any readers wouldn't be confused.
The politicians who said they'd do this in their districts at the time of the article I quoted's publication are: Eddie Chinea (District 1), Samuel Pagan-Cuadrado (District 35), Jackie Rodriguez-Hernandez (District 25), Maricarmen Mas-Rodriguez (District 19), and Ramon Rodriguez-Ruiz (District 27).
What Actions Are The Secular Humanists Planning To Take And Why Do They Care?
Eva Quinones in an article published last night was quoted as saying that:
We've made contact with organizations in and out of Puerto Rico who are ready and able to support whatever actions we take. Secular Humanists of Puerto Rico are connected to groups in the United States such as American Athiests, Freedom From Religion Foundation, and Americans United For Separation of Church and State.

Eva Quinones, president of Secular Humanists of Puerto Rico
The Secular Humanists care because this is an instance of religion being legislated. This, even though it's "optional", is an instance where legislators are getting together to motivate their constituents to pray and fast "for Puerto-Rico" presumably. This is a waste of time of the House Of Representatives and it shouldn't even be discussed as a serious idea by any politician in the United States or abroad. Every single second spent discussing this is a second that the members of Puerto Rico's House Of Representatives could be discussing something else. This is a blatant violation of any concept of the Separation of Church and State and it should be mocked which is part of why I'm talking about it so that my readers can learn more about this in English since all of the sources I've seen on the matter are in Spanish.
If prayer and fasting would work why should anyone vote for politicians anymore? The fact that at least some politicians in Puerto Rico decided this is what's worth spending their time on shows me how utterly ineffective they are at doing their jobs, which I thought was working to represent their districts and improve the lives of Puerto-Ricans all over the islands not acting like some rad youth pastors.
It doesn't matter how many believers there are in Puerto Rico, given that the jobs of the members of P.R.'s House Of Representatives is not to pray and fast or to represent the Christians in Puerto Rico but to come up with legislation that objectively makes Puerto Rico better. More prayer and fasting won't do that, but it will waste tax dollars and the time of more serious politicians who actually deserve to be members of P.R.'s House of Representatives because they value hard work not the appearance of hard work.
Puerto Rico's President of the House should not be someone who thinks that prayer and fasting will help Puerto Rico in any objective way but an individual who thinks that Puerto Rico needs a firm President Of The House who is ready to help it through troubling times. As Puerto Ricans we need a President Of The House who will not waste our time on this frivolous legislation but understands and respects the individuals they are leading enough to only accept serious legislation that can actually make life in Puerto Rico better. Let's not settle for less.
Please pay attention to what happens from here. It's really important that we keep an eye on this.
Update, The Decree Itself Translated By Eva Quinones:
Decree
40 Days of Fasting and Prayer at the House of Representatives
The signers below have decided to decree forty (40) days of fasting and fervent prayer for the spiritual, material and social purification of our population throughout the entire archipelago of Puerto Rico. It is our firm purpose con convene the People of Puerto Rico to raise themselves in unity to intercede for our Island of the Lamb.
DECREE: We hereby invite all the citizens of Puerto Rico to perform acts of fasting and prayer, in conformity with the particular dictates of their hearts and conscience for the good ouf our families and our communities.
DECREE: That participation in this event is voluntary, non sectarian and all faith based communities, congregations, communities and neighborhoods are convened to take part, joined by their leaders, secular and spiritual, to intercede on behalf of the difficulties we are facing as a people.
DECREE: That this fasting will start on Monday, February 27, 2017 and will end on the 7th of April, 2017. A calendar of events will be established for the duration of the events that will take place during the forty days, starting on District 1 on the first day and ending on District 40 and the Puerto Rico Capitol.
DECREE: That from 5:00 a.m. To 6:00 p.m. During the forty days, leaders of all denominations and citizens in general that so choose, will be meeting to start the fasting on that day.
DECREE: That the end of the fasting will be on April 7, 2017 at 10:00 a.m., and on that day all the participants will unite in humiliation and final unity in front of the Lord to beg and proclaim for the people to come together in peace, willing to combat the evil that afflicts all of us as citizens, in such a way that we can all create a prosperous Puerto Rico, not only in a spiritual sense but also materially and in our families.
DECREED TODAY, February ___, 2017
IN SAN JUAN, CAPITAL CITY OF PUERTO RICO
Hon. Carlos "Johnny" Méndez Núñez, Fulano de Tal (not a name)
Presidente (Título)
Representante Distrito 36
Cámara de Representantes de Puerto Rico En Representación de (alguna iglesia) ("a church")


Hon. Eddie Charbonier Chinea, Hon. Luis R. Torres Cruz
Representante Distrito 1 Representante Distrito 2

Hon. Juan Oscar Morales, Hon. Víctor Parés
Representante Distrito 3, Representante Distrito 4

Hon. Jorge Navarro Suárez, Hon. Luis "Junior" Pérez
Representante Distrito 5, Representante Distrito 6

Hon. Yashira Lebrón Rodríguez, Hon. Nelson Del Valle Colón
Representante Distrito 8, Representante Distrito 9

Hon. Pedro "Pellé" Santiago, Hon. Rafael "Tatito" Hernández
Representante Distrito 10, Representante Distrito 11

Hon. Guillermo Miranda Rivera, Hon. Gabriel Rodríguez Aguiló
Representante Distrito 12, Representante Distrito 13

Hon. Joel Franqui Atiles
Representante Distrito 14, Representante Distrito 15

Hon. Félix G. Lasalle Atiles, Hon. José Luis Rivera Guerra
Representante Distrito 16, Representante Distrito 17

Hon. José "Ché" Pérez Cordero, Hon. Maricarmen Más Rodríguez
Representante Distrito 18, Representante Distrito 19

Hon. Carlos Bianchi Angleró, Hon. Lydia Méndez Silva
Representante Distrito 20, Representante Distrito 21

Hon. Michael Abid Quiñones, Hon. Víctor M. Torres
Representante Distrito 22, Representante Distrito 23

Hon. José A. Banchs Alemán, Hon. Jacqueline Rodríguez
Representante Distrito 24, Representante Distrito 25

Hon. Urayoán Hernández Alvarado, Hon. Ramón Rodríguez
Representante Distrito 26, Representante Distrito 27
Hon. José A. Díaz Collazo, Hon. Luis R. Ortiz Lugo
Representante Distrito 29, Representante Distrito 30

Hon. Jesús Santa Rodríguez, Hon. José Varela Fernández
Representante Distrito 31, Representante Distrito 32

Hon. Ángel Peña Ramírez, Hon. Ramón L. Cruz Burgos
Representante Distrito 33, Representante Distrito 34

Hon. Samuel Pagán Cuadrado, Hon. Ángel Bulerín Ramos
Representante Distrito 33, Representante Distrito 37

Hon. Javier A. Aponte Dalmau, Hon. Roberto Rivera Ruiz de Porras
Representante Distrito 38, Representante Distrito 39

Hon. Ángel Matos García, Hon. José Aponte Hernández
Representante Distrito 40, Representante por Acumulación