I don't know how to properly cover this atrocious act but I want to share news that I've heard and briefly talk about it. A Nicaraguan woman named Vilma is the latest victim of Christianity, supposedly a rogue version of Pentecostal Christianity led by a pastor who is not recognized by the head of the Pentecostal churches (Rafael Arista) in Nicaragua, in Central America and I want people to hear and read about her.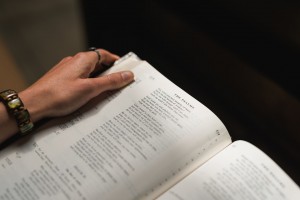 Last night international media began reporting on the tragic and ultimately fatal acts committed against a woman named Vilma Trujilo in El Cortezal, in north-eastern Nicaragua by a group of Pentecostal Christians. It seems that this was an attempted exorcism, according to an article published in La Opinion.
Vilma Was Burned Alive:
She was taken from her family, which was her husband and their two children (5 year old son and 2 year old daughter) by a mob of church-goers on February 15th, according to the police. She was taken so that she could be part of a "prayer of healing". She was kept in the church for days with her hands and feet bound together.
It seems that her husband, Reynaldo Peralta, said that Vilma was not possessed but rather a victim of an act of brujeria, possibly from a man who raped her and then gave her some form of medicine which changed her personality. Peralta's statements in Spanish can be found here.
Vilma Trujilo was thrown into a fire early in the morning February 21st, with her hands and feet tied under the supervision of a pastor named Juan Gregorio Rocha, who is apparently not recognized by the Assembly Of God as a pastor. Esneyda del Socoroo Orozco, the church leader, said: ""God has given me a revelation, that they should make a campfire in the courtyard of the church and that a group of brothers should take the sick woman and tie her up near the fire and perform a prayer so that the demon will leave the body of the sick and go into the fire." according to the Washington Post.
In the aftermath of this situation Juan Gregorio Rocha, Esneyda del Socoroo Orozco, and three other people have been arrested: Franklin Jarquin Hernandez, and Tomasa and Pedro Jose, who are presumed to have participated in the creation of the bonfire.
Further Reading:
I'll be leaving more links here for anyone who wants to know more. Here is another article from La Prensa, a Spanish article from BBC, and one from Univision. In case you want some English news about this, here are articles from the Jamaica Observer and one from BBC.