I'm a bit late to the party on this one, I'll be the first to admit it. That being said this deserves coverage because it's genuinely really fascinating. In Colombia, Alejandro Ordonez is a theocratic clown whose recent statements have resulted in a variety of reactions including one from my friend and fellow Latin-American atheist writer David Osorio. To read his statements click here. Unfortunately this post of his is not available in English, but more than a few of my readers are fluent in Spanish so if you happen to be one of them check out his post!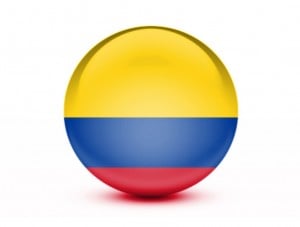 Also: not going to write a lot of my own thoughts on this post, I might write a reaction to this as an individual but for now that's not the plan. In this post I try to give information which makes this situation more accessible for people interested in how atheists are seen in Latin-America and about how people in power react to atheists. That being said: Ordonez is a douche.
Who The Heck Is Alejandro Ordonez?
Alejandro Ordonez is a joke. He's also a Colombia Christian who is an ex-prosecutor, and was Colombia's inspector general from 2009-2016 under the presidencies of Alvaro Uribe during his last year and a half as president, and Juan Manuel Santos Colombia's current president. Some of his tweets include gems like:
#SalvemosLaFamilia ¿Cómo podemos confiar en unos acuerdos que hablan de "diversidad" pero no incluyen los valores cristianos?

— Alejandro Ordóñez (@A_OrdonezM) April 29, 2017
"How can we trust in accords that talk about "diversity" but don't include Christian values?"
Referendo contra adopción gay es importante. Es el clamor de los colombianos para darle el verdadero valor a la FAMILIA. #SalvemosLaFamilia pic.twitter.com/0NpiP9EulP

— Alejandro Ordóñez (@A_OrdonezM) May 5, 2017
"The Referendum against gay adoption is important. The clamoring of the Colombian people is to give real value to FAMILY."
Los hogares están compuestos por padre y madre. La familia es sagrada y el núcleo fundamental de la sociedad. ¡#SalvemosLaFamilia! pic.twitter.com/ebb7tmLjyI

— Alejandro Ordóñez (@A_OrdonezM) May 5, 2017
"A home is composed of a mother and father. The family is sacred and is the fundamental nucleus for society."
Much Needed Context:
Colombia's health minister is a man named Alejandro Gaviria. He recently revealed his atheism on TV. This has caused… well it's caused reactions in Colombia.
Mr. Gaviria stated that he's an atheist because of what he's read and what he's experienced, but that he likes spirituality. He also talks about his battles as health minister, specifically relating to fighting for vaccines against HPV and the other was fighting to push more more legal abortions in Colombia (where abortion is legal but it's also very limited and complex even according to Gaviria).
Part of why this interview matters is that Mr. Gaviria talks directly about Alejandro Ordonez, who once led Colombia's Inspector General's Office claiming that Ordonez once led something like a crusade against officials who wanted to implement what the Courts said were to be implimented, back when Ordonez led the Office as its Inspector General from 2009 until 2016. One of the important points brought up here is that Ordonez has been marketed as a presidential candidate, something which some articles about the ex-Inspector General don't mention. In a later article I'll talk about this interview at length, because it's worth unpacking and deserves in depth coverage.
Ordonez Reacts:
This all started with Mr. Gaviria and when Ordonez reacted… well you can see for yourself thanks to his tweets.
El ministro ateo salió del clóset y queda claro el porqué este gobierno promueve la cultura de la muerte. @NoticiasCaracol pic.twitter.com/vwq11dkyzn

— Alejandro Ordóñez (@A_OrdonezM) April 19, 2017
Ordonez claims that the Minister of health is promoting a culture of death and a culture that goes against family, marriage, and Christian values. And that caused a storm of reactions from all over Colombian social media, and all of which deserve to be shared. Which is why so many are mentioned in David's article, including one from La Pulla and one in which another atheist reveals his atheism: economist Salomon Kalmanovitz.
La Pulla:
As La Pulla states in their video description, La Pulla is written by Santiago La Rotta, Daniel Salgar, Juan David Toress, Juan Carlos Rincon Escalante, and Maria Paulina Baena, who is also their presenter.
Their reaction is worth watching but it's also in Spanish.
The People Worth Following Out Of This Situation:
In this section I want to make it easier to follow people who wrote and talked about this situation. Each of these Twitter profiles will be the Twitter profiles of people mentioned in this ongoing episode.
Primeros datos de MIPRES https://t.co/FstRwSwNu0

— Alejandro Gaviria (@agaviriau) May 6, 2017
Denunciar a Alejandro Ordóñez https://t.co/NK0KaivgsQ

— Ðavid Osorio (@Daosorios) May 5, 2017
Cuando hablemos del trabajo de alguien miremos sus aciertos y embarradas, no si cree en Dios https://t.co/RBKDaKWRmH pic.twitter.com/FYWQF5tsE8

— La Pulla (@LaPullaOficial) April 30, 2017
¡Sigamos pullando para siempre! pic.twitter.com/k7ZjSn8ULC

— María Paulina Baena (@mapatilla) November 8, 2016
"Mis ídolos están muertos y mis enemigos tienen el poder". pic.twitter.com/8TnmcUWhsg

— Juan Carlos Rincón (@jkrincon) December 27, 2016
There's a cure for Latin America's murder epidemic –and it doesn't involve more police or prisons https://t.co/5qJcAfnPjL @instintodevida_ pic.twitter.com/LoTpnivlvi

— Daniel Salgar (@DanielSalgar1) April 6, 2017