North Carolina's journalists are once again revealing how genuinely out of date our state's laws are by reporting on the 1979 North Carolina Supreme Court case State v. Way. North Carolina is infamous among advocates for reforming how our country views sexual abuse because of this monstrous case and the decision our state-level Supreme Court came to.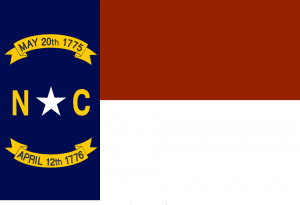 State V. Way:
May 17th 1977 Donnie Leon Way took Beverly Michelle Hester to the home of a friend of theirs. Later that same day Donnie would convince Beverly to go upstairs under false pretenses and rape her. She would be rushed to the hospital afterwards by her friends, and evidently the man who raped her where she would reveal what happened to her to her mother and when a doctor examined her the doctor's statement supported her account of what happened. Donnie Leon Way was charged with second degree rape and found guilty. His case was appealed and the Court of Appeals granted his petition for discretionary review.
The decision of the Supreme Court involved this… genuinely stunning sentence. "If the actual penetration is accomplished with the woman's consent, the accused is not guilty of rape, although he may be guilty of another crime because of his subsequent actions." It also includes the statement that the court's instruction on the matter was erroneous and thus entitled the defendant to a new trial.
The Ramifications For The People Of North Carolina:
This deprives women who've been raped of access to justice. Because of this women in North Carolina need to be weary of even and ever giving consent because someone who raped them could get at most a lighter sentence than they deserve if they engage in depraved behavior and refuse to desist after they've started having vaginal sex. This is terrifying. It's also quite possibly the most insidious long-term legislative or judicial act I've heard of from the United States in the relatively recent past.
This issue is getting light shone on it once again because of articles like this one from The Chronicle, and this one from The Fayetteville Observer. All over North Carolina people are awakening to the horrific reality of this NC Supreme Court decision, and thankfully as the article from The Fayetteville Observer notes there is a legislative push to change this.
What Can You Do In This Situation?
Senator Jeff Jackson has reported that his bill is stuck in the Senate Rules Committee. You have the power to act here, especially if you are someone who lives in North Carolina. You can call the senators who have the power to push
Senate Bill 553
through the Committee and make it clear that this bill NEEDS to pass through the Committee.
The members and their phone numbers are: Senator Bill Rabon of District 8, a Republican whose number is: 919-733-5963, Senator Chad Barefoot a Republican of District 18  whose number is 919-715-3036, Senator Dan Blue a Democrat from District 14 whose number is 919-733-5752, Senator Andrew Brock a Republican from District 34 whose number is 919-715-0690, Senator Harry Brown a Republican from District 6 whose number is 919-715-3034, Senator Ben Clark a Democrat from District 21 whose number is 919-733-9349, Senator Warren Daniel a Republican from district 46 whose number is 919-715-7823, Senator Joel D.M. Ford a Democrat representing District 38 whose number is 919-733-5955, Senator Kathy Harrington a Republican from District 43 whose number is 919-733-5734, Senator Ralph Hise a Republican in District 47 whose number is 919-733-3460, Senator Brent Jackson a Republican in District 10 whose number is 919-733-5705, Senator Michel V. Lee a Republican in District 9 whose number is 919-715-2525, Senator Paul A. Lowe a Democrat in District 32 whose number is 919-733-5620, Senator Floyd B. Mckissick Jr a Democrat in District 20 whose number is 919-733-4599, Senator Wesley Meredith a Republican in District 19 whose number is 919-733-5776, Senator Louis Pate a Republican in District 7 whose number is 919-733-5621, Senator Shirley B. Randleman a Republican in District 30 whose number is 919-733-5743, Senator Jerry W. Tillman a Republican in District 29 whose number is 919-733-5870, Senator Tommy Tucker a Republican in District 35 whose number is 919-733-7659, Senator Terry Van Duyn a Democrat in District 49 whose number is 919-715-3001, and finally Senator Trudy Wade a Republican in District 27 whose number is 919-733-5856.
The bill was sent to the Committee on April 3. That was almost three months ago. Let's not make it linger in legislative limbo any longer. The people of North Carolina can do something about this, together. We can band together and force the State Senate to not ignore this any longer. Our ignorance is allowing men in North Carolina to get lighter sentences for something that we can all agree is objectively horrifying.
If you feel angered by this, call the Senators in the Rules Committee and let them know how you feel. Don't just share articles expressing your disgust, actually do something about it.