I'm creating a bipartisan group of Hispanic and Latin American political operatives and strategists which will work to increase opportunities for political participation and political conversations among Hispanic and Latin American voters throughout the country. Here's why: in the wake of 2016 election not a lot of groups are focusing on Hispanic and Latin American voters. This is despite what appears to be an increased number of Hispanic and Latin American voters and the "discovery" for many people who only had assumptions about the political beliefs of Hispanics and Latin American voters that there are in fact Hispanic and Latin American conservatives, which is one of the conclusions of an NPR post from December of last year which addressed myths about the politics of our community. It's important to me, as a political activist and as someone who one day aspires to be a community leader, that we as Latin Americans and Hispanics come together to discuss our perspectives and also come together to amplify our voices and make them heard by elected officials.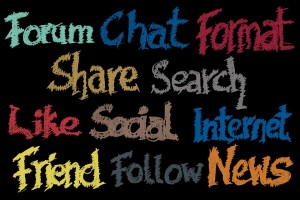 The Hispanic And Latin American Forum:
Throughout the country there are many communities that lack institutions that exist to grant Latin American and Hispanic voters opportunities to be heard by elected officials and tools to effectively organize and participate in elections independent of the level of the particular topics they'd be voting on. I want to change this which is why I am creating my own group that seeks to work with and empower political operatives and strategists of both political parties and of Hispanic and Latin American descent who seek to make sure the voices of our shared communities can be amplified and granted the significance we deserve.This is bipartisan in nature because Hispanics and Latin Americans are not universally left-leaning and are not all conservative either. I want any and all Hispanics and Latin Americans who care about politics and about being heard by the elected officials who are supposed to represent them to feel included in this organization and to feel welcome to make use of the tools we offer to increase both local media coverage of Hispanic and Latin American voters and to make it clear to politicians that we must be actively courted by anyone and everyone who wants our votes.
Creating A Bipartisan And Functional Digital Space:
The purpose of the organization itself is to empower political operatives who want Hispanic and Latin American voters to have opportunities to express themselves politically beyond voting and to have opportunities to speak directly with elected officials and candidates who are running for office. It is in part to make sure that voters of every political ideology who are Hispanic and Latin American can have a chance to be involved in politics on more than one day a year for a few minutes while at the voting booth.
Some of the functions I'd like for this space to have include a working list of all of the communities that have institutions specifically for Hispanic and Latin American voters to be able to amplify their voices and concerns, a space for elected officials to write directly to Hispanic and Latin American voters and make their case themselves as to why they believe our community should support them, and also for it to be used to publish resources for voters who are of Latin American and Hispanic descent. I'd love for the group to one day have members in all 50 states and for it to be used to digitally coordinate all sorts of activity from organizing phone banks, to training the next generation of Hispanic and Latin American political activists and coordinators, to even becoming a publishing space for opinionated political analysis by Hispanic and Latin American political analysts. I'd also love to use it to connect with active Hispanic and Latin American political strategists such as Ana Navarro, and Hispanic and Latin American political organizations such as LatinoVote and Latino Victory Project. We'd love for you to check us out and help us expand, especially if you are passionate about bipartisan projects like this.
Connect With Us:
We are brand new but we're already gradually appearing on social media. If you want to connect with us, check us out on Crowdpac, and on Facebook. We look forward to meeting you and figuring out how we can effectively collaborate!