In an election that will stun the world and certainly stun a German publication Hondurans have reportedly narrowly rejected the sitting president's bid for reelection. As someone whose professional specialty is Honduras and whose passion for Honduras is known internationally this election made me feel things that I hadn't expected to feel and my excitement at the sitting president's defeat goes beyond what I can intelligently articulate at 7 in the morning. This election's final results mark Hondurans all over the world setting aside partisan differences and banding together to reject authoritarianism and corruption. There's a lot to talk about here and this post will not be my final reaction to the election, but the results were announced just 4 hours ago and I need to sit down and begin writing something that can allow me to sort through these emotions. This is a VERY rough post even by my standards and is mostly meant to give outsiders a very cursory glance at what's happened last night. There will be more, and far more thorough posts than this one in the hours, days, and weeks to come.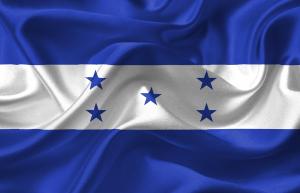 Hondurans Rejected Corruption Last Night:
The people of Honduras made a bold declaration with last night's election. They stared a powerful conservative party in the face and told that party that their corruption was unsustainable and their patience had finally reached its limit. Last night the people of Honduras honored the victims of the IHSS scandal in the most significant way they could: by rejecting the people who most profited off of it, the sitting president and his party.
Last night's election signaled the start of what will undoubtedly be a generation-long war on corruption. At best it hints that corruption in Honduras, at least on such a massive scale as the IHSS scandal will be fought hard against by authorities instead of tacitly accepted by corrupt politicians.
Hondurans Reject The Status Quo:
The nationalists promised a false stability and the illusion of normalcy in Honduras but at the cost of increasing militarization and even crackdowns on protests. That wasn't enough for Honduras and her people which makes sense because Honduras and the Honduran people deserve more than the status quo.
The promise of normalcy and the promise of improving one's life are not the same. One of the things the Alliance did was realize that and tap into it. They didn't promise a normal looking tomorrow but they did promise a better one. Now they will have a chance to make that promise come true.
Hondurans Reject Continuismo & Dictatorship:
This was a resounding rejection of dictatorship. Before anything else, this was a rejection of someone's bold attempts to extend their own power indefinitely. It was a rejection of autocrats. It was a rejection of those who greedily seek out power. It was a rejection of those who seek to make term limits obsolete and thereby open the doors to a direct dictatorship.
What Does This Election Prove?
This election proves that it's not indifference that characterized the Honduran people, as some in Honduras have previously claimed, it was patience. Patience which ran out.
Democracy is not as fragile as some had feared in Honduras. Corruption has had a powerful, profound, and cancerous impact on Honduran politics but eventually, it too will fall, and this election might well be a sign that there's an expiration date on institutional and national corruption in Honduras. But ultimately this is just the very start of a long-term battle against corruption. Everything that's happened, from the IHSS scandal, to the Indignados marching through Tegucigalpa and San Pedro Sula demanding accountability and transparency, to the discoveries of Callejas's (a president from the early 90s and a member of the Nationalists, the party of the sitting president) FIFA corruption and acceptance of bribes, to Porfirio Lobo's (a former president, member of the same party as the sitting president) son being involved in drug-dealing, to the discovery of Juan Orlando's (sitting president, lost to Nasralla, the candidate of the Opposition Alliance) brother being a powerful connection to drug dealers and drug traffickers, to the connections of Lena Gutierrez (a vice-president of Honduras's Congress, and also a member of the Nationalists) to Astropharma one of the businesses which took an inordinate amount of money from the Ministry of Health (which is another scandal, not the IHSS scandal) for medicine, all of this was likely necessary to push the people of Honduras beyond their patience.
The future is not clear right now and it's too early to make any huge predictions as to what will inevitably happen in the days to come. That being said: Juan Orlando Hernandez's defeat was a stunning and exciting blow against corruption in Honduras. Keep an eye on Honduras if you're not Honduran. And don't take anything for granted, because Juan Orlando declared himself the winner HOURS before the initial results were posted by the TSE (Honduras's electoral authority, the supreme electoral tribunal), results which of course contradicted him.
There will be dozens of posts by myself and by others during the next few days which talk about everything from the alarming reports of militarization in Tegucigalpa to the reports of electoral fraud and more. I actually sent a letter to the estadounidense embassy last night after the polls closed but before the initial results came in (which happened at 3 in the morning Eastern time). I'll be copy-pasting it down below for anyone interested.
My Letter To The Embassy:
Hello, Ambassador Nealon & The Embassy Of The United States:
My name is Luciano Gonzalez and I am an American who lived in Honduras for two years when I was in high-school (from 2010-2012). I am writing this email to inform you as to what Hondurans in Honduras are saying about the election which took place earlier today. I'm sure you're well aware of what's happening on the ground, but I wanted to send this email anyway because I wanted to encourage the administration within the Embassy and the State Department to move with caution.
The first news stories that I came across which hinted at the depths of corruption that would mar this election were stories of missing electoral stamps, without which individual votes would be classified as invalid, and this affected various voting centers in La Kennedy in Tegucigalpa. Another significant report was that in La Ceiba 21 individuals were stopped from shutting down polling places substantially earlier than they were met to be shut down. Earlier today there were protests in Comayagua when a polling place located in the La Independencia school closed without taking the votes of at least 50 people who had been waiting to cast their votes.
There were numerous individuals who claimed that when they arrived to vote it was believed that they had previously voted, and some even posted pictures backing these claims.This isn't even discussing the recent murders of activists who worked within LIBRE and the various parties who oppose the National Party and the murder of a member of the National Party earlier this month.
Despite these abnormalities, Juan Orlando has declared himself president. Do not jump to legitimize these claims. As of the time this email is being sent out the TSE has not made any solid declarations concerning the actual winner of the election, despite both Juan Orlando and Salvador Nasralla declaring themselves the winner. (I'm including this for clarity's sake because I sent this email at 9:30 PM Honduran time and 10:30 PM Eastern time, and the results would be declared at about 2:10 AM in the morning. In the wake of the polls closing at 5 PM both Nasralla and Hernandez declared themselves the winner, hours before it would be clarified that it appears Nasralla has won)
I am begging you please exercise caution when it comes to making statements about the results of the election. This is a volatile moment in Honduran history, and how we react as a nation and as a foreign power matters. We must react slowly here, and not excitedly make reckless moves that could grant the image of legitimacy to what may or may not be a legitimate election and thus a government of questionable legality.
These are only the very first reports of corruption. In the days to come, I will send you more emails and more reports of corruption.