For anyone new to this blog my name is Luciano Gonzalez. I am a historian specializing in irreligious history in Latin-America & Latin-Americans in the United States and am a graduate of the University of North Carolina where I studied history and anthropology. I have been organizing historians and organizations built around both present-day & historical freethought, humanism, & secularism for a few weeks now and we're excited to now be able to announce that we're making April into a brand new history month for humanism, freethought, & secularism.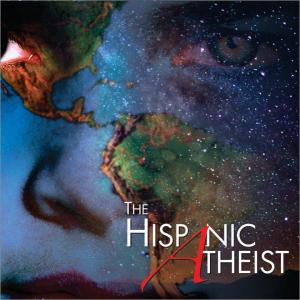 The Purpose Of This History Month:
The purpose of making April into an international history month for freethought, humanism, & secularism is to encourage the discovery, celebration, & contemplation of the long history of secularism, humanism, & freethought by everyone, not just humanists, secularists, & freethinkers. I wanted to passionately, visibly, and loudly encourage everyone not just my fellow freethinkers, secularists, & humanists to take time and to read the works of the historians who've devoted their lives to studying these often misunderstood & obscure histories, even if those historians aren't freethinkers, secularists, or humanists themselves.
The purpose of this history month is to help members of these communities as well as other observers of this history month to learn about histories that have been forgotten, were never known publicly, & were erased. It's to turn people's eyes towards books, research, & documentation concerning freethinkers, humanists, & secularists throughout history, because despite what a lot of people seem to think these histories are not new or young. It's to make people aware of the efforts of organizations of historians like my friends over at the International Society For Historians Of Atheism, Secularism, & Freethought, & of historians like Jennifer Michael Hecht, and others whose works on freethought, humanism, & secularism have advanced how we've understood & understand these topics.
This is also my first major project and it touches on two passions of mine: activism & history communication. This is awesome to me because as an activist it shows me & other participants & observers how far humanists, freethinkers, & secularists have come. It's fantastic to me as a history communicator because it enables & encourages conversations about poorly understood histories, which deserve far more historical coverage & understanding from people in & out of the communities this is about.
A Letter To Announce The Month:
What follows is the letter I've been sharing (and others can share if they want to get signatories for the month as well) with both interested groups & individuals and with groups & individuals, I want to work with or at least that I and others want to become signatories & supporters of April as our history month.
What is the history of secularism? Or of humanism? Or freethought? These questions are ones that plague many students of history & fascinate many people including people who are not secularists, or humanists, or freethinkers. Which is why historians of atheism, secularism, humanism, & religion, as well as historians who are secularists, humanists, & freethinkers, are coming together to encourage that April becomes a new History Month for humanists, secularists, & freethinkers.
The purpose of designating April History Month for humanists, secularists, & freethinkers is to encourage those interested in our history to investigate it and to assist them in learning about it by spending the month discussing this history online & in-person as well as having events in which organizations & historians dedicated to discovering & publicizing this history are centered and connected with communities that might not have known them up until that point. Signatories of this letter are united in encouraging organizations & communities built around humanism, secularism, & freethought to explore the ancient history of our positions. The reason why April was chosen by signatories of this letter was to commemorate the birthday of George Holyoake, the British writer who coined the term "secularism". Holyoake was born April 13th, 1817 and among his accomplishments was his editing a secular paper The Reasoner and coining the terms secularism & jingoism.
Atheism & agnosticism are not new. Humanism is not new. Secularism isn't new either. By coming together this diverse group of historians is hoping to encourage freethinkers, secularists, & humanists to explore our histories & to discover how our intellectual and philosophical ancestors have made their skepticism of religion, theism, and the influence of theism on governments & societies known throughout history. Those of us who sign this letter acknowledges that these histories are complex & can often be difficult to learn about but the knowledge gained in the process of discovering for oneself these histories is worth the difficulty involved.
By learning about this history we can begin to truly appreciate how far we've come and we can celebrate the achievements we've made that our ancestors would have never imagined possible. We can also discover that our positions, which are so often understood as uniquely or largely western have actually appeared throughout the world on their own & not just as a response to the Abrahamic deity. These are facts worth knowing and worth sharing.
Throughout April it's our hope that historians of secularism, humanism, & freethought work with organizations & communities built around freethought, secularism, & humanism to show these organizations & communities how far back their histories go which is often far longer than they realize. By boldly declaring April to be our own History Month we are not only creating a space for us to have necessary conversations about our histories we are also encouraging introspection, self-discovery, & hoping that we'll awaken a passion for history within secularists, humanists, & freethinkers all over the country & the world.
Add your voice to ours & join us in connecting with secular, humanistic, & freethought based communities for the sake of discussing our long and complex history throughout the month of April and beyond. Empower & enlighten your secular, humanistic, and/or freethought based communities by connecting with historians of atheism, secularism, humanism, & freethought. To be added as a signatory to this letter reach out to Luciano Gonzalez for both information on organizations & historians to connect with as well as ways to be added to a list of signatories online and connected with other historians of secularism, humanism, freethought, & religion throughout the world.
To Get Involved & Help Out:
I'll be creating a new page for this blog (which are what's in the menu of the blog, not individual posts like this one) as well as a Google Form for the sake of having easy access to a list of signatories while I create a public list of signatories in the days to come, but for now, if you want to get involved please send me an email at Lucianothewriter@gmail.com & or a message via Twitter (where I am Lucianowrites). You do not have to be a historian to be a signatory, you can be a philosopher, a theologian, an activist, a YouTuber, blogger, or whatever else & just have an interest in these histories but historians & organizations will have a special marking to indicate that they are what they are, especially if many people want to be on the public list as opposed to just signing in private for the sake of gaining information on the events planned and some guides on how to plan & organize events. I'll update this article with links to the Google Form & to the page on this blog about the history month.