I originally had another post about Billy Graham in the works. I decided that that wasn't worth publishing after rereading it but when I heard that Graham was going to lie in honor at the Capitol I decided to publish another article. One that pointed out the immorality of giving this incredible honor to someone who did as little as Graham has done for the people of this country, especially for people who aren't Christians.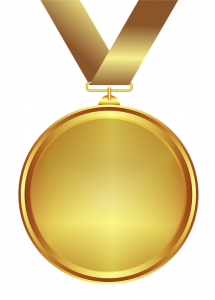 What Does It Mean To Get To Lie In Honor At The U.S. Capitol Building?
The only other people who've "laid in honor" at the Capitol Building are Rosa Parks & two capital police officers killed in duty. Given the incredible sacrifices, these individuals made for this country & for their fellow human beings to pretend that Graham is even a 20th of the human beings they were or that he did anything even remotely as positive or as courageous is so insulting it's honestly breathtaking.
When someone gets to lie in honor at the Capitol it should mean that they either performed incredible services for their country. Billy Graham does not deserve to be honored in a way that places him alongside the heroes who've been equally honored. If you're curious about lying in repose, lying in state, & lying in honor mean click here.
What It Means That Graham Is "America's Pastor":
Billy Graham has been described in glowing terms as America's pastor. That isn't really a positive description of him, so much as it a negative description of this country. Graham's anti-Semitism, his homophobia, & his sexism are accurate representations of our country. As is the fact that these views are rooted in or at least publicly justified by invoking the Bible. Another important accuracy of Graham being designated America's pastor is that it means those who pretend he did things of note & positively contributed to this country are overwhelmingly Christians.
If Graham held his views & he wasn't a Christian he wouldn't have been given a free pass and he definitely wouldn't have been allowed to lie in honor at the Rotunda. Imagine if a Muslim Inam had said that Jews controlled the media? Or if a Jewish Rabbi said that women were destined to be wives, mothers, & homemakers? It's easy to not want to hold Graham's feet to the fire, but the reality is that his views on these topics were & are only ignored because he was a Christian. Many Christian leaders are able to escape criticism for some of their worse opinions because of the fact that they are Christian but when members of other religions say & hold these views we acknowledge and criticize them properly. Why don't we hold Christians to the same standards we hold other religious believers? That's a rhetorical question.
Billy Graham was not the sort of person who deserved to lie in honor at the Rotunda. In a proper world, his views on Jews, women, and the LGBTQIA+ community would have kept him out of the spotlight and given that he kept them hidden or they otherwise weren't public knowledge until much later in his life when they became known they should have resulted in him losing much the respect he had gained from his followers. They didn't because they refused to stop idolizing him, and now he has gained an honor there is no reasonable justification for him having.
Him being awarded this honor is quite sad and shows a lack of character from those who gave him this honor, namely those in Congress.