March is going to be a heck of a month for me. I'm going to try to create more content than I've ever done before by filming more videos, publishing more Patheos articles, & translating more news than I've ever done and I'm ultimately hoping that it leads to me being able to make a living or at least pay half of my bills through Patreon, ad revenue, & maybe even YouTube monetization (which would be incredible but you never know). This post exists to explain why I am doing this, & how you could help if you've begun to enjoy my content.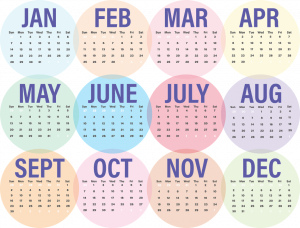 The Background:
I wasn't expecting to go into March this way. On Monday of this week (February 26th) I decided to leave my job. The reason why I left was that the hours were too few for me to be able to keep paying my bills and they wanted to switch me from one department that I loved working at, and wanted me to be on-call so they'd only give me hours whenever someone else called out. Given that I was making just above minimum wage at this job making the decision to leave wasn't exactly tough but it was frustrating because I had just started to truly like my job before they pulled me from the one department I actually enjoyed working at.
Ever since I graduated from college in May of last year I've been working at a variety of positions as well as making some money through writing random blog posts, translations, & ads thanks to websites like Text Broker. I worked at a movie theater, a hotel, and most recently at a department store. I enjoyed each of these jobs, but each of them had challenges that made them more than a bit frustrating, not the least of which was that these jobs, jobs that are considered low-skill (which is often conflated with considering them "easy") were very low-paying. I want to take a risk and try my hand at actually writing & creating content for a living. I've been nervous about doing this so I've been putting it off but I'm worried that if I don't start now I'll never start & I'll always settle for jobs where my actual skills, writing, communicating, & research, will never be utilized which is incredibly upsetting to me as someone who went and used my family's support & energy to go to college. I figured I should go ahead and take a risk in the month of March and make it a month for me to be brave.
The Month Of March:
March will be an exciting month. Throughout this month I'm going to be publishing original articles on here, translating news over at The Honduras Report, engaging people in various kinds of conversations on Twitter (where I hit 500 followers earlier today!) and even uploading videos to YouTube.
I already have a letter to the editor scheduled for the Greensboro News & Record to be published sometime next week. I also have a review of David Bowles' upcoming book Feathered Serpent, Dark Heart of Sky: Myths of Mexico scheduled to be uploaded next week. Spoiler alert: it's an amazing journey through often forgotten & generally misunderstood Mesoamerican mythology.
My purpose throughout this month will be to produce high-quality, educational, compelling, & occasionally (when necessary) confrontational content that rationally touches on a variety of topics, ranging from trending news, to atheism, to history, to mythology and aims to educate viewers, readers, & listeners and teach them something new each time they come across a new post, a new video, a new photo, or anything else I create.
The Month Of April:
Next month will be the first international history month for freethought, humanism, & secularism. Part of the reason I want to pay my bills using money made from my activism, my content creation, & my writing is so that I can focus all of my energy in April on making the history month an outstanding success where freethinkers, humanists, & secularists of every color, gender, sexual orientation, & political stance can come together and learn about our histories. I want to use the month of April and make it into a massive celebration of past freethinkers, humanists, & secularists, and make into a month of inspiration for contemporary freethinkers, humanists, & secularists.
Every dollar that I make through Patreon, or through Paypal donations, or through Cash.me will help me breath easier in April and make it possible for me to devote more of my energy and time to making this campaign of mine a stunning success.
The Future:
I want to begin translating news related to atheism in Latin-America, from Spanish language newspapers and post them here on Sin God in the months to come. I'd like to turn this blog into a serious resource for atheists interested in learning what's happening in Latin-America and what they can do to support Spanish speaking nonbelievers. I've actually begun doing research into this and have set up a Google alert for key phrases like ateo, laico, and more. I'll also be filming more Spanish language videos & bilingual videos where I film in both languages and upload a single video on the same topic.
I want to go back to school at some point in the future and work towards studying peace and conflict studies. At some point, I'd like to pursue getting a master's degree in history & eventually a Ph.D. in peace and conflict studies and hopefully, I'll be able to pay for that myself thanks to the career I've built around activism & digital content creation. I want to study the intersection between religion & gangs and publish research which discusses that intersection criticially, intelligently, and helps those who seek to bust gangs fight them more intelligently then they've done in the past. I also want to continue to write & talk about politics, history, and more on the podcast I co-host with Juhem Navarro Rivera, the Benito Juarez Experience.
I also want to help a friend of mine, Adriana Ruggiero, with her network, Plural, as well as continue to contribute to fields like History Communication in new and innovative ways.
How You Can Help:
If you like what I've created and want to help continue to create more by far the biggest help is to donate to my Patreon, or even a one-time donation to Paypal or Cash.me. Every single dollar helps me breathe a sigh of relief and enables me to inch that much closer to truly making a living being a digital voice. I'm taking a big risk to try and make the greatest possible & the most content possible because you as readers and supporters of bloggers like myself and the others who blog here deserve that, and I'm hoping that the content I've created so far will be enough to help you decide to help me make a living doing what I love: creating interesting content online and helping people voice their opinions about history, news, religion, mythology, politics, & more.
If you decide that my content is worth supporting right now, or later throughout this month as you've seen more I'd be grateful to you from the bottom of my heart. Even a dollar makes a huge difference to a blogger like myself who dreams of being able to create content for a living.
Here's hoping you have as exciting and as incredible a March as I will. Let's chat down in the comments section!