Latin American secular humanists in the United States exist. We know this not only because of the impossibility of it not being true given the existence of Latin American nonbelievers and Latin American "nones" but also because organizations for Latin American secular humanists exist. We also know this because of the work of Puerto Rican secular humanists. So who's doing the work to organize Latin American humanists in the United States on all levels? Where's the work being done to organize both current secular humanistic leaders who are Latin American and to help future organizers and leaders who are Latin American to get started and connected with others in our community throughout the country? If someone were to lay out a concrete proposal for an "American" or estadounidense Latin American Secular Humanist Alliance what would the principal objectives of it be? I want to propose this alliance and in this post I'm going to lay out what I envision its objectives would be.
Objectives Of An Estadounidense Latin American Secular Humanist Alliance:
1: Serve as a community in which Latin Americans throughout the country can learn about secular humanism. That should be the greatest objective for any secular humanist alliance or group that is centered around communities not typically associated with irreligion and humanism. This means not only creating spaces where people who are Latin American can ask questions about secular humanism, it also means creating resources in English, Spanish, and other languages spoken by Latin Americans that educate those who use them about the perspectives of secular humanists on a variety of issues.
2: Begin the long term goal of organizing secular humanists in the estadounidense Latin American population. This begins with reaching out to known Latin American secular humanists in the United States and getting them to join while simultaneously sending out open invites for people who are secular humanists and Latin American and are for a variety of reasons not open or public with their humanism to come and get involved as well. Once support has begun to be gathered and more humanists know about the alliance known members should get involved with local more general humanist groups and begin talking about the challenges that Latin American humanists in this country face and go out to the places where Latin-Americans in their community gather and encourage people to come to meetings of humanist groups and of their own special branch of humanist groups (including humanistic meetings conducted in Spanish and other languages aside from English which is part of why I believe that this sort of alliance is not only necessary but positive for the grander humanistic community). In these meetings it needs to be clear that part of the objective of the alliance will be to create atmospheres in which people feel comfortable openly discussing humanism and openly admitting that they are humanists or lean towards humanism even if they are hesitant to use that label in other places.
3: Work to ensure that Latin American secular humanists in the United States have a greater seat at the table when it comes to conversations about humanism. Work to diversify the Latin American humanists who get invited to events and foster greater recognition of contemporary and historic Latin American humanists.
4: Recognize the incredible work done by humanistic organizations and alliances in Latin America, including the Humanistas Seculares de Puerto Rico, the Sociedad Secular Humanista del Peru, Humanistas Guatemala, and in the future acknowledge momentous achievements by newer groups and by existing groups that accomplish incredible things. Also work with these groups to allow for humanists in the United States to have greater recognition of Latin American humanistic communities and organizers.
5: Create environments that allow for critical and nuanced discussion of secular humanism and how the ideas of secular humanism impact Latin American families and communities in the United States. Create conferences and conventions where Latin American secular humanists are featured prominently and are given opportunities to move the conversations about secular humanism forward, including discussing how secular humanism intersects with issues relevant to Latin Americans in the United States.
6: Create opportunities for Latin American secular humanists who want to go into activism and who want to be leaders within the greater humanistic community. Help future Latin American secular humanistic leaders grow by mentoring them and connecting them with current secular humanistic leaders looking for driven, talented, and bold secular humanists who want to fight for a more humanistic society.
7: Work to improve and increase media coverage of Latin Americans who are irreligious especially from Latin American media outlets. We deserve media coverage just as much as Latin American Christians and Latin American brujos and brujas but until we organize and gain recognition we won't be recognized as worthy of media coverage. Media coverage can and will improve recognition of us and encourage more Latin Americans to openly reveal their secular humanism and their irreligion.
8: Create communities that recognize the incredible diversity within the Latin American population within the United States. Even within irreligious Latin American communities in this country there's incredible diversity and I want a community of Latin American secular humanists to recognize this and celebrate it. I want us to feel free to share our opinions and for us to feel free to contribute in different ways to Latin American secular humanism.
9: Begin to lay the groundwork for an ambitious international alliance of Latin American secular humanists who work to normalize secular humanism throughout the Americas and the Caribbean. Encourage Latin American secular humanists wherever they are located and work to foster greater international cooperation between existing and future secular humanistic groups throughout the Americas. This is one of the most ambitious goals for this group, and it will primarily be focused on organizing and work done within the United States until the day that both Latin American secular humanists here and throughout Latin American are ready for a real, goal-driven, regional alliance.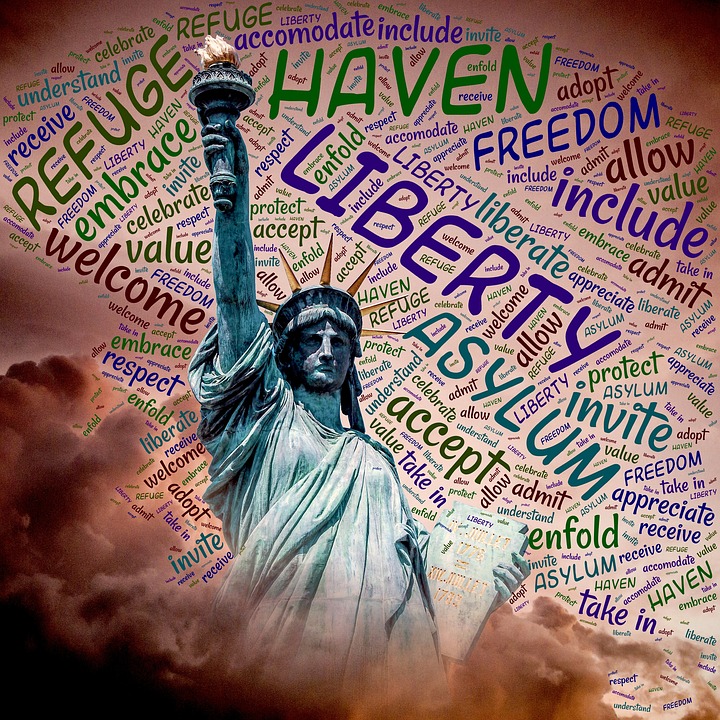 How Would This Be Created?
A single activist can't do this. It takes a team of people, of dedicated activists both known and up & coming, working together to make any sort of alliance work. The first thing that needs to be done for this to work is to get the recognition and backing of other activists who are also secular humanists. Hopefully this idea will get the support of other Latin American secular humanists in and out of the United States and the work we could do if we earn the right resources and reach who'll recognize the need for us to formally organize and create spaces that are not only distinctly for us but are also recognized and acknowledged by the greater humanistic community so that humanistic organizers and leaders looking for Latin American secular humanists know there's a space for them to go visit and learn from. Immediately after publishing this article I'll be sharing it around spaces my writing is known online and sharing it with specific individuals who are likely to be interested in this. I'm hoping to hear about any existing efforts to organize something like this, and to hear if this idea excites any readers who want to get involved and/or encourage the creation of something like this.
I think a wonderful step after any Estadounidense Latin American Secular Humanistic Alliance gets its first members would be for this idea to be recognized and celebrated by larger organizations for humanists so that Latin American secular humanists in those groups know there's a place for them to go and connect with others who share a similar cultural background to their own. It's also important to get the recognition and friendship of other more specific secular humanistic groups like the Humanistas Seculares de Puerto Rico, so that other Puerto Rican secular humanists know there's a place for them to go and connect with other Latin American secular humanists and to connect with other organizations like the Black Humanist Alliance (go read about them here!) so that any members there who are interested in our perspectives can connect with us and so that any afrolatinamerican humanists who are members there can join another community that seeks to give them a platform and a greater voice in humanistic conversations.
What Do You Think?
I want to work to give Latin American secular humanists a greater voice. I want us to be more recognized and more active within the greater humanistic community. If I can get the backing and generate the interest I'll go ahead and work to create a real alliance for Latin American secular humanists in the United States. This is one of my ultimate goals as an activist within the greater humanistic community. I'd love to know what you think of it!