World famous chef Anthony Bourdain has passed away and was found deceased earlier today. His cause of death has been said to be suicide. Before going any further into this article if hearing any of this news or any news surrounding the death of Kate Spade has you feeling that you need help please reach out to the National Suicide Prevention Lifeline. Their number is 1-800-273-8255 and they want to help you, and they'll do it without passing judgement. Or if these recent suicides have you wanting to help someone you can reach out to the group and possibly get involved with them by clicking here.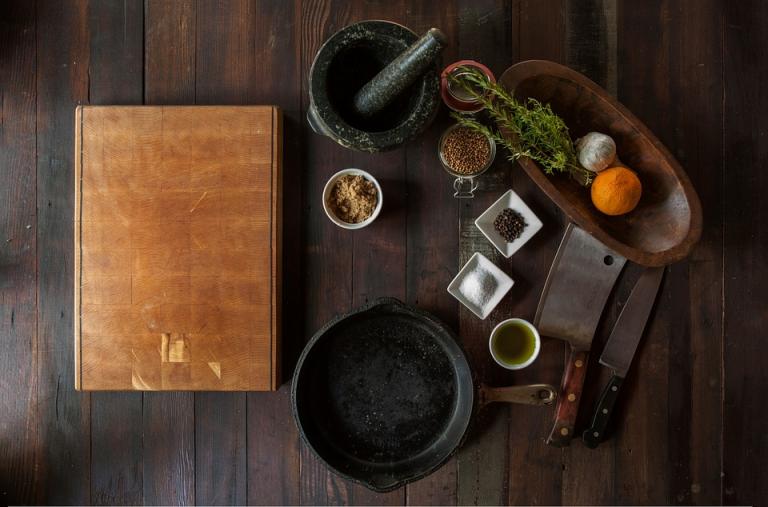 Who Was Anthony Bourdain?
He is most famously known as a chef and television personality but if you only knew him as a chef you are doing yourself a disservice because he was so much more than that. Anthony was a graduate of the Culinary Institute Of America (sometimes referred to somewhat unluckily by its initials CIA) in 1978, and since then dedicated his life to his work. His work was incredibly diverse because he not only had an award-winning television program on CNN named Anthony Bourdain: Parts Unknown, he's won a wide range of other awards including being named the Food Writer of the Year in 2001 by Bon Appetit magazine, and he won an honorary CLIO Award in 2010, as well as other awards.
In addition to being a world famous chef and television personality and host, he wrote in a wide range of genres. Some of his writing outside of cooking and other nonfiction works include the graphic novel Get Jiro! (and its prequel), and The Bobby Gold Stories.
Part of the reason why I personally admire him is that he vocally advocated not only for culinary diversity and highlighted global cuisine with the platform he built but also because he was an unapologetic ally of immigrants. He was proud to support Latin-Americans in general and in the cooking industry specifically. Some of the times Anthony spoke up and gave additional awareness to problems faced by people from Latin-America in the United State's cooking industry can be seen in a fantastic article from Remezcla by Yara Simon.
He told stories using his platform. He raised awareness using his platform. He was aware of the responsibilities he had and he fulfilled them as a responsible content creator. He made stories about food and the people who prepare food entertaining, emotional, and educational.
Anthony's Legacy:
Anthony will be missed, that much at least hasn't at any point in today's online discussion about his death been in question. That being said, it's worth remembering what he gave us.
Anthony's work gave us a country that has a greater appreciation of the culinary arts. His life, his advocacy, and the media he created made us appreciate our domestic and international neighbors more because we got to see them not as simplistically as victims or as oppressors but as people we can share food with and create with. His passion for people and for food helped many of us learn more about other countries and the people from them like Colombia, Nicaragua, Myanmar, and so many more.
His work resulted in many people not only in this country but in others as well becoming chefs. His work resulted in people who aren't chefs having a more respectful attitude of the remarkable work done by chefs each and every day.
His passing is a tragic loss to the cooking industry and to the entertainment industry, but he lived a life that encouraged us to behave with kindness, respect, and to appreciate our food more than we did before. I can't imagine anything that would honor his memory more than if we decided to continuing living out a life wherein we respect each other and work to create and share delicious food.