Professor Hector Avalos, a professor of religious studies at Iowa State University, is coming to Washington D.C. in early August and will be having a presentation about a book of his named The Bad Jesus: The Ethics of New Testament Ethics. This is going to be an incredibly fascinating presentation about a neat topic and the purpose of this post is to introduce readers to Professor Avalos and to inform readers about this free opportunity to speak with a super fascinating secular theologian and learn about the varying perceptions of Jesus's ethics and the ethical framework espoused within the New Testament.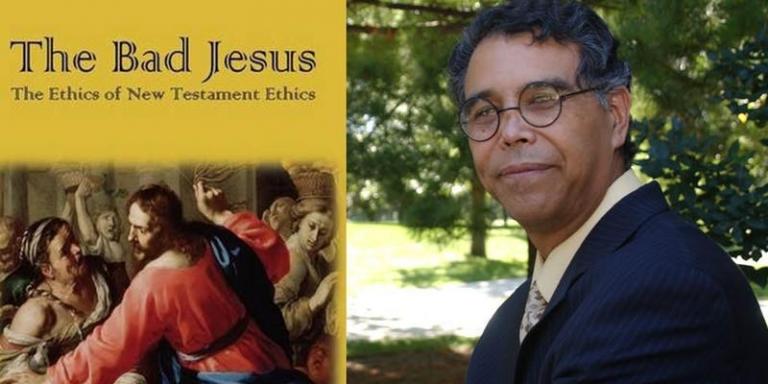 Who Is Professor Avalos?
Professor Avalos currently works at Iowa State University and was educated first at the University of Arizona where he obtained a Bachelor of Arts in Anthropology in 1982, then in Harvard Divinity School where he obtained a Master of Theological Studies degree in 1985, and then he obtained a Doctor of Philosophy in Hebrew Bible and Near Eastern Studies from Harvard University in 1991. After he obtained his doctoral degree he worked at the University of North Carolina at Chapel Hill as a postdoctoral fellow in the departments of Anthropology and Religious Studies and has worked at Iowa State University for almost 25 years.
For Latinos and Hispanics who want to work in higher education and for folks interested in Latino/Latina Studies his work is significant because he founded the US Latino/Latina Studies Program at Iowa State University, a program which continues to this day and one which I myself want to support and help establish in other universities if I continue working in academia after I earn my Masters.
Professor Avalos's academic works are quite unique and range from analyzing historical healthcare in the region of the world that is known to some as the "Near East" (Greece, Mesopotamia, and Israel), to analyzing religious demographics within the Latino, Latina community in the United States.
Personally, as a Peace and Conflict Studies scholar who wants to specialize in understanding the role religion plays in both violence and in peace-building, I am a big fan of Professor Avalos and I am excited to come and see his presentation. One of the most interesting books I've ever read and one of the most interesting presentations I've ever seen was by him and they were Fighting Words: The Origins Of Religious Violence.
When And Where Is Professor Avalos Presenting His Presentation?
August 9th is the date of the event. It will be from 6:30 pm until 7:45 pm at All Souls Church Unitarian which is on 1500 Harvard St. New, Washington D.C. 20009. It's a free event that is open to the public but those of us at Hispanic American Freethinkers (HAFree is how we're more commonly known) ask that people go to Eventbrite and reserve a ticket. To go there and get your ticket just click here. After you get your ticket if you want to help share the event and if you want to connect with us click here to head over to our social media! Or you can click here and connect with others who are planning on going on August 9th to hear Professor Avalos speak.
I would be thrilled if readers of this blog who live in Virginia and in Maryland got to come to this event especially because it'll undoubtedly inspire future posts here and also provoke fantastic discussion about a really neat topic.