Michael Avenatti is most commonly known as the lawyer who represents Stormy Daniels. He is also known as the "creepy porn lawyer" by fans of Fox News's Tucker Carlson and most recently as the "lawyer who represents porn stars" by Senator Lindsey Graham (R-S.C.) among other equally unkind nicknames.
But Avenatti has proven himself to be much more than that. And as someone in the public eye facing down powerful foes, he ought to be rightfully understood and heard clearly, not just through a conservative filter that distorts what he is saying and has said in the past.
From my view, just when you thought it couldn't get any worse, it just did.

The lawyer to porn stars has just taken this debacle to an even lower level.

I hope people will be highly suspicious of this allegation presented by Michael Avenatti.

— Lindsey Graham (@LindseyGrahamSC) September 26, 2018
Avenatti is a third rate lawyer who is good at making false accusations, like he did on me and like he is now doing on Judge Brett Kavanaugh. He is just looking for attention and doesn't want people to look at his past record and relationships – a total low-life!

— Donald J. Trump (@realDonaldTrump) September 26, 2018
And the infamous: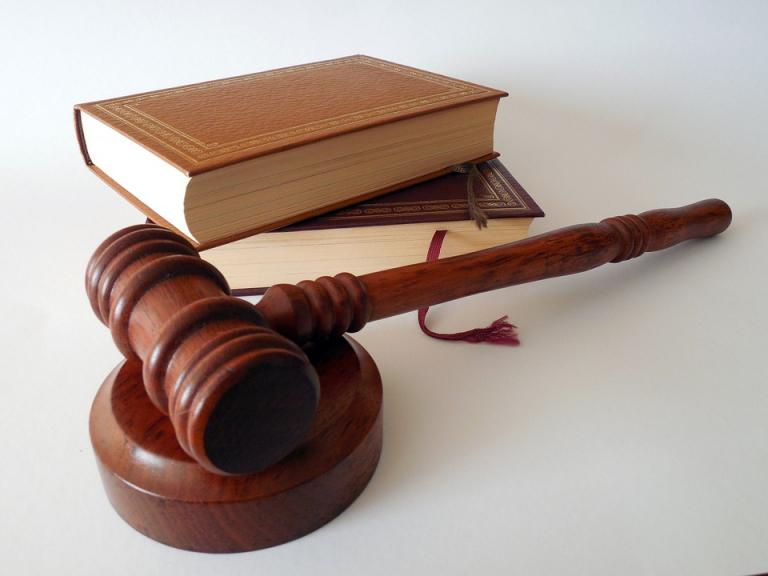 Avenatti's education
In high school, Michael was a Parkway Colt as a student at Parkway Central High School and as such attended the same school as famous investigative journalist Amber Lyon, and athletes like Isaac Byrd, Max Scherzer, and Ryan Young. Avenatti would initially attend Saint Louis University and then the University of Pennsylvania where he studied and would eventually graduate with a B.A. in political science. He would shortly thereafter attend law school at George Washington University where he'd graduate Order of the Coif which is an honor society for law school graduates. He was also first in his class even though he was a night student hard at work while in law school and even before he obtained his Juris Doctor he had gained experience in various aspects of research, law, and politics.
Just a few career highlights
To describe Mr. Avenatti as a "lawyer for porn stars" is an attempt to degrade not only the man himself but also his clients and his career. He reportedly worked for various political campaigns as a part of The Research Group, a research, and media firm run by Rahm Emanuel. He worked alongside Daniel M. Petrocelli who once represented the Goldman family in their case against O.J. Simpson, and while Avenatti worked alongside Mr. Petrocelli he assisted with representing Christina Aguilera and worked on litigation surrounding K-19: The Widowmaker, a movie about a Soviet nuclear submarine starring Harrison Ford and Liam Neeson. He has clashed with Donald Trump before, working on an idea-theft lawsuit related to The Apprentice against Mark Burnett and the celebrity-turned president Donald Trump that ended in a settlement.
He hasn't just done work with celebrities and related to entertainment though. He has worked and served as lead counsel on cases as high profile cases such as a case wherein a medical product provider were selling defective hospital gowns to hospitals and were initially told to pay nearly half a billion dollars in damages before their fee was substantially reduced to just 25 million dollars.
Avenatti Right Now
After some tough blows including a judgment that includes a 10 million dollar payment, some might think Avenatti could be having a rough year. But if you listened to the man himself that's not the impression he gives. He's a passionate and well-spoken attorney active and fiery on social media. He's challenged politicians and media personalities.
Avenatti has talked about running for president in 2020. He has attended a handful of Democratic Party events and given rousing speeches. His pinned tweet on his personal Twitter account is a collection of his policy positions.
Below is an updated summary of where I stand on over 20 key issues. This is not an exhaustive list; more positions and details will follow. I am pleased to report that I still have not had to take a poll or hire a political consultant to tell me what to say or what to believe. pic.twitter.com/51F9zF88OG

— Michael Avenatti (@MichaelAvenatti) August 27, 2018
His clientele includes Julie Swetnick, the latest woman to come forward and accuse Supreme Court nominee Brent Kavanaugh of inappropriate, and criminal behavior. Ms. Swetnick alleges that Brent Kavanaugh and Mark Judge would attend house parties, drink excessively and then engage in aggressive inappropriate conduct against women at the parties in the 80s. Ms. Swetnick says that the two would be verbally abusive towards women at these parties and would grind themselves against them as well as attempt to strip them of their clothing without their consent, and even drug female attendees at these parties. She also accuses the two of being present when she herself fell victim to one of these attempts to spike the drinks provided at these parties. To read more about this click here.
The purpose of insulting and degrading Mr. Avenatti's career and his clients
Mr. Avenatti is a passionate, professional, and as far as anyone can earnestly tell respectable attorney and public figure. He is being belittled by people in power who don't want him or his clients to be taken seriously. His opponents are going after him in bad faith because they are afraid not only of Stormy Daniels, but also of other clients of Avenatti like Julie Swetnick and yes of Avenatti himself for being unapologetic, and bold in his approaches to those who'd shame him or his clients.
By pretending that he is a porn lawyer or has a preference for working with porn stars people like Senator Graham and Tucker Carlson make Avenatti (and very importantly those he represents) sound less credible in the eyes of their viewers and constituents respectively. It's an effort in bad faith that hopes to make use of sex-negative and misogynistic attitudes to make a firebrand person less palatable in the public eye just because Avenatti is willing to work with Stormy Daniels and doesn't judge her based off of public perceptions of her career.
This man is more than a media personality, and he can't be summed up in any single soundbite much to the annoyance of conservative media personalities. He's a complex person with an impressive career and he's someone who gives some conservatives a headache in trying to figure out how he should be dealt with. I personally think progressives could find much worth learning from him, from his boldness, and his willingness to defend his clients and what he believes in.