Today has been a rollercoaster of a day but I am very excited to announce that like many young professionals I now own a website. I spent a lot of time over the weekend working on it and it is very rough but it's mine and I'm proud of it. Creating this website was something I did over the course of the last few weeks little by little until this weekend where I poured a lot of time and energy into it and I am over the moon to be able to share it with you.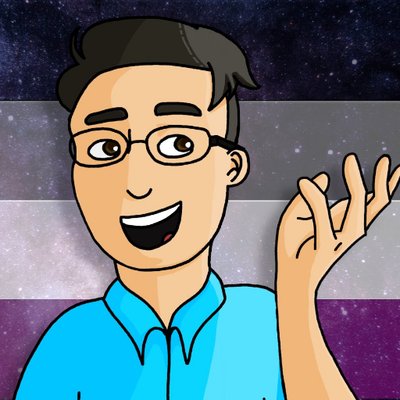 Lucianothewriter.com is my new website:
If you want to see it click here. Right now it's an extremely basic website but I'm very new to owning and managing a website so I feel like that's understandable. The purpose of the site is to begin to allow me to create space and content devoted to my field of study which for those of you who don't know is Peace and Conflict Studies. I am a graduate student studying at the University of North Carolina at Greensboro and I wanted to have a single, central hub where I can compile all of my work while also creating new content for Patreon and for other things that people didn't know I was interested in.
Future plans for the website:
That site is a work in progress but it's at the stage where it can be shared with people. I'm planning to share media appearances, podcast uploads, YouTube uploads and more ahead of time on the site through a public Google Calendar which is one of the next big things I want to make visible on the site. I'm hoping to steadily increase the number of times I'm on other people's podcasts, live streams, and interviewed by people. I'm also working on getting back to regularly uploading videos to my YouTube channel which can be found right here. I'm going to figure out how to upload audio files to Squarespace and use the site as the place where I host Luchando con Luciano which is the original peace and conflict studies podcast I've gradually been working on bit by bit over the last few months. The podcast would have a variety of content associated with it, fictional radio segments that introduce listeners to real conflicts in quippy ways as if a fast-talking smooth sounding radio host was tasked with describing conflicts in comically short periods of time, and actual substantive introductions and discussions of ongoing conflict, and other segments as they occur to me just for fun and to see how listeners react to them. I'll also be including stuff related to my Patreon on that site so if you're interested in my Patreon consider exploring my website.
Oh and speaking of YouTube and podcasts I'm gonna be joining my friends Ocean and Suris on their podcast, the
Hammered Out Podcast
Thursday night at 9 PM Eastern Standard Time to talk about a variety of things but mostly how religion and irreligion in Latin America and in Latinx communities influence my activism. It's gonna be a live stream on YouTube so people can comment on it and participate in the conversation we have. To see the current episodes of the podcast just watch the videos below this paragraph.
What will happen with this blog?
This blog is going to stay around and it's going to produce new content regularly. I'm going to stop posting miscellaneous things here now that I have other appropriate spaces for writing out interests of mine that aren't directly related to humanism, atheism, and Latin America. This blog is going to be focused on those things while my other writing goes to Lucianothewriter.com and the Honduras Report. My focus here will also include translating and contextualizing Spanish language articles that talk about atheism and humanism of which there are a lot more than many folks realize. Basically, this website will become a bridge to view and understand how Latin America views atheism and humanism (which was it's original intention but that wasn't how it's worked out until now so I'm renewing my efforts to focus this site), and also a place to analyze Spanish language media for English speaking audiences. I think people will probably appreciate the focus and consistency of the new plan going forward and in a few weeks I'll write a follow up to this post and see what people think. That being said I hope you check out my new website and let me know what you think!