Yes, Hillary Clinton wants you to know how much she has in common with your abuela here.
At first, I wanted to be snippy and angry like everyone else. BUT, after thinking about it, I noticed there might be some things where Clinton #MightBeMyAbuela.
Also, I know you can't deny this picture of me as Aladdin for halloween.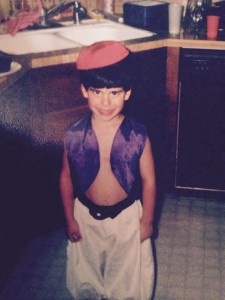 HT to Sam Rocha for noting the distinction between having an an "Abuela" and having an "Abuelita".
Click here to see in YouTube.