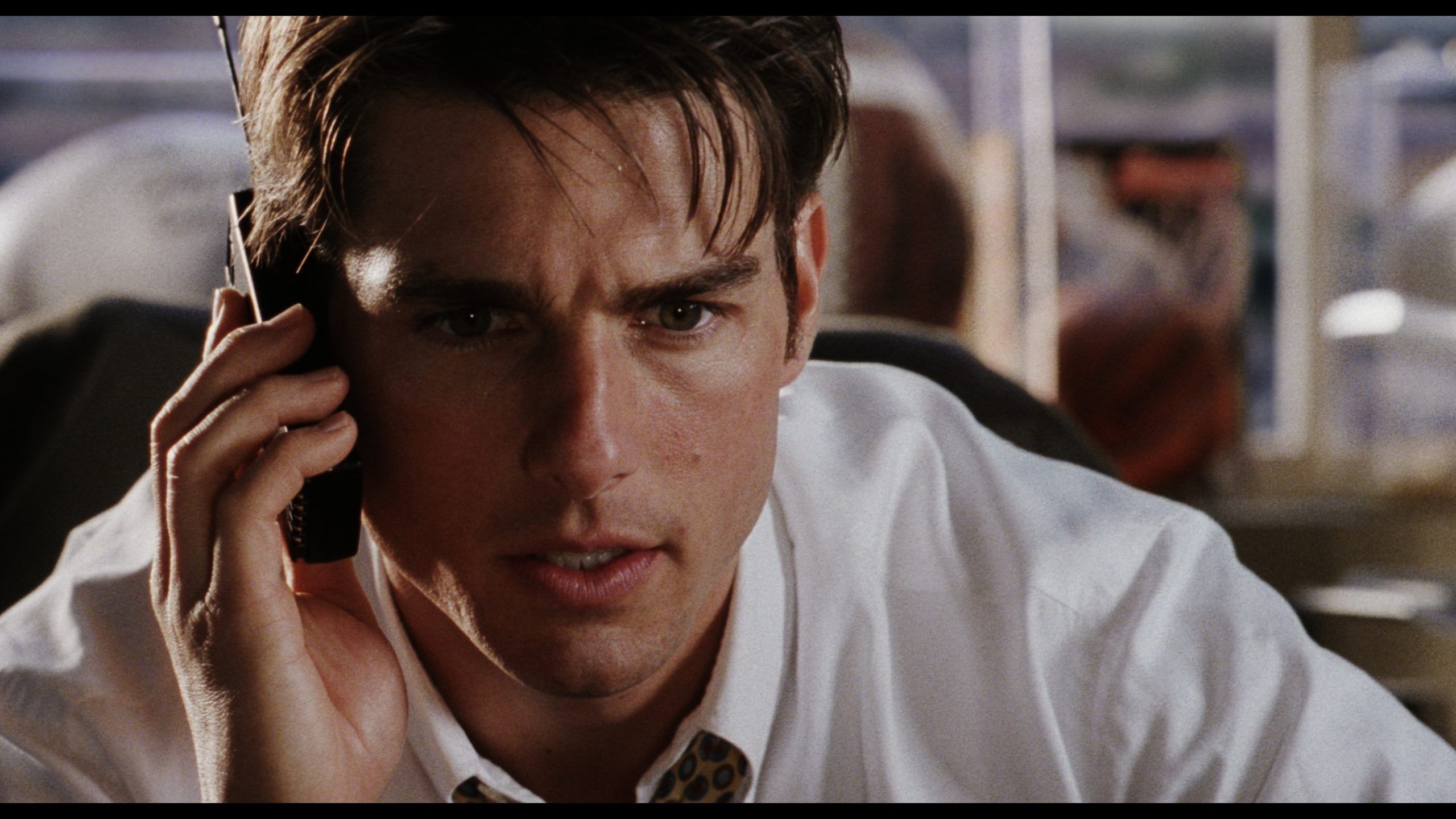 A couple weeks back we discussed From Here to Eternity and doing the right thing even under pressure, and I'd like to use this space here to follow up on some of those same discussions. For this installment, we turn our attention to Cameron Crowe's 1996 film, Jerry Maguire.
Our titular sports agent begins the film with a one-track mind that values visible signifiers of success at all costs. This makes him both a servant of a cynical system that does not value human integrity as well as a low-key jerk. But Jerry has a few "coming to Jesus" moments that cause him to rethink his position in this network. In a state of euphoria, he documents all of his insights into a mission statement, which he then delivers to all of his coworkers.
One of the reasons why this film sticks the landing is that it's actually very honest about what it looks like when a person tries to run counter to the profit-centric mindset of the world. The morning after his fatal mission statement, Jerry is showered with approval by his coworkers, but it's about as sincere as everything else that goes on in Jerry's world. One week later, his work decides it has no room for him and his altruism, and Jerry is let go while his rival swoops in and steals all of his clients.
There's actually something comical in Jerry's public fall from grace, like his insistence on stealing the company goldfish. The film points out just how easy it is to laugh at someone who dares to disrupt the status quo. As Jerry himself says after his firing, "Twenty-four hours ago, man, I was hot! Now, I'm a cautionary tale." We're almost invited to see ourselves in all of Jerry's coworkers who look down at Jerry's "failure" and instantly write him off as a misguided idealist who thinks he can do better. Jerry goes off to prove the merit of his newfound idealism with no one on his side but a single-mother, Dorothy, and his sole client, the divaish Rod Tidwell.
Though the film is a comedy, the film stresses that the road to principled living is not an easy road to walk. Not everyone is on this train out of personal greed or moral degradation. Living life according to Jerry's mission statement is a slow burn approach to success, not always the most appealing road when you've got a child depending on health insurance. Yet for all those on board, there is not only a sort of moral integrity afforded, there is also a shared sense of community. Jerry, Dorothy, Rod, they all come to depend on each other, and when their bold adventure into the realms of virtue do start to yield promising results, it is all the more savoring because of the close bonds they have formed. This is something they would have never found in the sterile machine of proficiency and bottom lines.
It would have been very easy for Jerry to take his initial failure as a symptom of the futility of his new moral code, but living by principles is about remaining faithful to your ideals even when it is inconvenient.