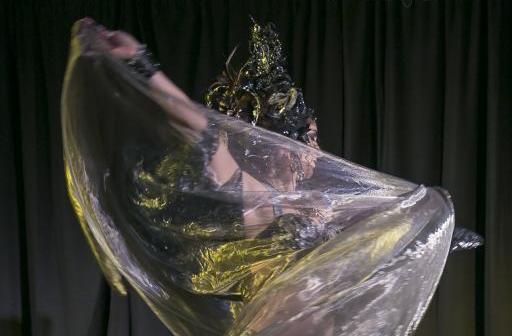 There is no question in my mind that dancing has tremendous healing power. The body is our most powerful, magical tool at our immediate disposal – and this is something our ancestors have known for thousands of years. But sometimes we need a reminder.
A friend had shared with me the video of a woman dancing in a piazza in Italy – not only was the footage beautiful and haunting, but I became somewhat obsessed with the song she danced to. (You can see the shot-from-above cell-phone video I first saw on Facebook, or the more elegantly edited from ground-level here.)
After some searching, I found it was a version of "Taranta" by Canzoniere Grecanico Salentino.  You can see the beautiful music video here (I also recommend checking out their other songs and videos.)
A translation of some of the lyrics:
if it's taranta don't abandon me if you dance alone you cannot heal
if it's taranta let her dance if it's melancholy throw it out

The song stole my heart and I have been playing it practically nonstop. I felt driven (inspired is too soft a word) to dance this song and hope it shares some healing with you as well. This was entirely improvised in the moment (not choreographed).

"If you dance alone you cannot heal"
It may seem weird to focus on this lyric at a time when many people are physically and emotionally feeling alone because of the restrictions of the pandemic.  But the concept here is a reminder that despite walls and borders, we are still in this together.  When we hear and feel music, we are accompanied by the musicians. When we dance, we bring with us our ancestors and are joined by spirits incorporeal and incarnate alike. When we share our problems and work to find solutions as a community, we create change together.  
My dance background:
In my 20+ years of dancing, I have studied many kinds of North African and Mediterranean folkloric dances – and my deepest love are the great variety of trance dances. This includes the family of folk dances from Southern Italy – where some of my family is originally from. My style has evolved over the years to something outside of labels, perhaps best described as mythic dance artistry – pulling from the many styles I have studied.  You can read more about dance and magic here.