Hemant Mehta recently reported the formation of Houston Oasis, "a community that meets weekly to provide support and fellowship in a diverse environment." Founded by former pastor and graduate of the Clergy Project ("a confidential online community for active and former clergy who do not hold supernatural beliefs") Mike Aus, Houston Oasis seeks to provide a space for community-building and mutual support regardless of creed – a project remarkably similar to that of the Ethical Culture movement of which I am now a part. Featuring music by local bands and themed sessions ("The Pursuit of Happiness", "The Hope of Humanism" etc.) the Houston community seems like a fully-fledged effort to provide values-based community for non-theists, and I'm a big supporter.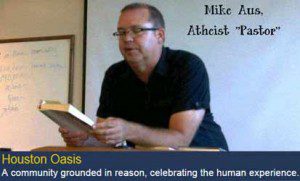 Aus' efforts are exciting, but not surprising. All over the country Humanists are coming together to build non-theistic communities which provide the sort of social benefits religious believers can take for granted, sans religious beliefs. The Humanist Society of Greater Phoenix has opened a Humanist Community Center in Mesa, AZ.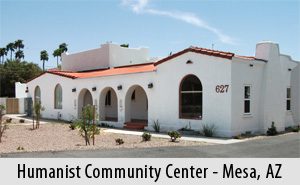 In Thousand Oaks, CA, organizers are working to develop a community for non-theists which provides a welcome home for the non-religious and a hub for civic activism.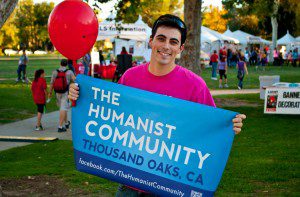 And at Harvard we have worked for years to provide the Boston community with a space to question religion and embrace non-religious life.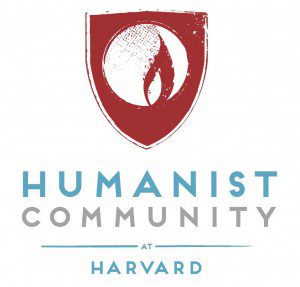 This is a trend which will continue. All across America people are recognizing that non-religious people are still human, and that they yearn for spaces to call their own. Leaders like Aus are stepping up, making the first forays into redesigning congregational life for a more secular age, exploring new models of community organization and using their skills to provide a service which many want already, and which more will seek in the future.
In a post on their blog, Houston Oasis outline their hopes for the role their community might play. The list they provide is familiar: the same sorts of hopes animate many nontheistic communities I visit in my work.
HoustonOasis could be the catalyst for building something like a Houston Freethought Center, which could be a visible presence for not only Oasis but many other freethought groups in the area.
With more and more people wanting to explore freethought, such a Center could serve as location where people could drop in for coffee and conversation. We could offer a library of books on science and reason. (Yes, "books" sound a little outdated I guess, but I hear people still read them sometimes.)
This Center would be a source of non-stop community outreach each week, providing services such as literacy programs, ESL classes, secular recovery programs, and many other services we haven't even thought of yet.
As our community grows, we would like to provide secular alternatives to the programs for children and youth traditionally found at churches. (Camp Quest is a great example of the kind of program we could get behind and help expand here in Texas.)
As we grow in resources, HoustonOasis could bring in nationally-known speakers and authors on a regular basis.
In the past I've found that group travel is a great way to build community–why not a Houston Freethought Cruise some day?
At the Humanist Community at Harvard we share many of the same hopes, which is why we founded the Humanist Community Project to provide resources, ideas and inspiration to aid the development of such communities. I'm sure the communities in California and Arizona – and the Ethical Culture Societies in New York and St. Louis and Baltimore and Chicago, and the other Humanist and atheist groups now forming across the country – share those hopes too. The non-theistic community of America is finally in a position to make hopes such as these a reality. If we work together, we can continue this trend of community-building, and secure spaces to promote Humanist values for generations.
What do you want out of such communities? What would encourage you to attend? What would you like not to see?