A while back I wrote about the far-right hate groups mobilizing in the Parkway School District, trying to elect their preferred candidates to school board positions. With the Parkway School Board elections coming up next on April 3rd, I thought I'd offer an update on the activities of these groups, and talk a little bit about the two candidates they support in that election: Jeanie Ames and John Taylor.
Hate-Group Supports Candidates Jeanie Ames and John Taylor
Jeanie Ames is the chosen champion of hate group MassResistance Missouri. Her prescriptions for our public schools are a recipe for marginalization of minority students, often conveyed in a bullying tone scornful of the children whose interests she seeks to represent.
She is a self-declared "Confederate."
She has mocked asexual children, saying they "identify as amoebas."
She claims transgender people do not exist
She opposes programs which seek to close the achievement gap
She supports arming teachers
She retweeted a widely-debunked article promoting a conspiracy theory that a survivor of the school shooting in Parkland, FL, was "coached" to criticize the president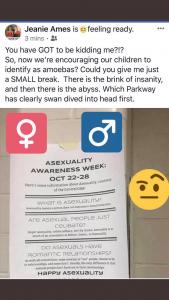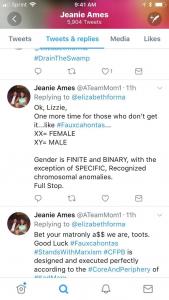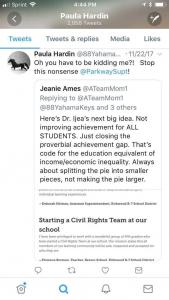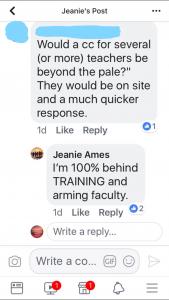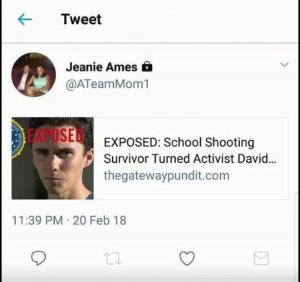 Despite these "qualities," which make her manifestly unfit for school board membership, she is strongly supported by MassResistance Missouri founder Sue Weaver. Presumably Weaver sees in Ames a reflection of the hatred her organization promotes.
John Taylor, also running for Parkway school board, is another darling of hate group MassResistance Missouri. Hate group leader Sue Weaver has been enthusiastically promoting his campaign on social media, as can be seen in the image below: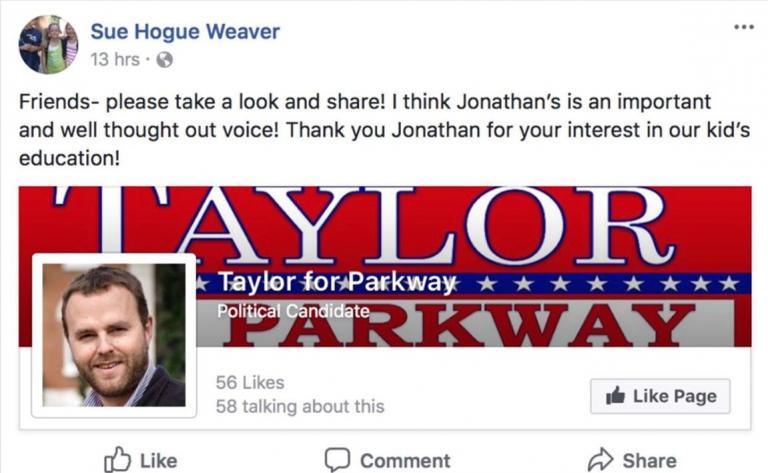 I contacted Taylor's campaign repeatedly through social media and by phone to ask him if he had any response to his endorsement by a hate group leader. He did not respond to questions regarding his endorsement from Sue Weaver, despite being given multiple opportunities and a number of days to do so. If he is bothered by the support his campaign has received from the leader of a local hate group, he has given no indication of that fact.
Illegal Mailings Continue
Just as disturbing, and similar to the illegal activity seen in the last school board elections, these extreme conservatives are still sending out fliers which do not seem to meet the legal requirements for campaign documents (the St. Louis American just ran an expose on this). Most recently, a flier supporting Ames and Taylor was sent which failed to disclose the specific source of its funding. The flier, shown below, only offered that it was the result of a GoFundMe campaign, which is insufficient information to make it a legal mailer.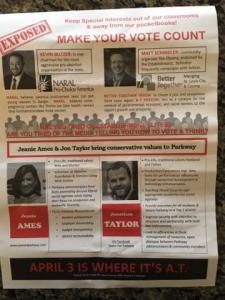 As Jessica Karins at the St. Louis American reports:
According to James Klahr, executive director of the Missouri Ethics Commission, groups of people who join together to pay for election materials must still disclose the names of all funders. If the group is larger than five individuals, the "paid for by" section should include the phrase "for a list of other sponsors contact…" followed by the name and address of one individual, who is responsible for keeping a record of the sponsors and the amounts of their contributions and making it available to anyone who asks.
The GoFundMe did involve more than five individuals (it was able to muster a whole seven), including hate group leader Sue Weaver, but no list of sponsors was provided on the flier, nor a means to get them. Since one of the sponsors is anonymous, there's not even a way that those who made the flier could get all the names, and no guarantee that the anonymous donor is legally allowed to contribute to such a campaign (for instance I, as a foreign national, would not be legally allowed to contribute to a school board election, but I could easily donate anonymously to a GoFundMe campaign and the organizers would never know).
Pressure Group AETA Directly Linked to Hate Group MassResistance MO 
I reported in my previous article the shifty and dishonest campaign tactics used by AETA (Advocates for Educating Taxpayer Accountability) in the last school board elections. I noted then that I would not be surprised to discover that AETA was essentially MassResistance Missouri in disguise. This suspicion was essentially confirmed when it came to light that AETA had formed a domestic non-profit, incorporated by three individuals: Margaret Welker, Leigh Heisel (Associate Teaching Professor at UMSL), and hate group founder Sue Weaver. This confirms that MassResistance Missouri, the local branch of a notorious hate group, is directly linked to AETA, the pressure group trying to sway minds in this local school board election.

AETA is still being strangely secretive. They sent out their highly biased survey to all candidates in the school board election recently, and decided to use a fake organizational address. The address they used can be seen in the image below – "167 Lamp + Lantern, Chesterfield, MO, 63017" – but this is not an organizational address but a UPS Store, and no one at the UPS Store has any affiliation with AETA (I checked. Yes, I called the UPS store and asked if AETA was based there. It's not.).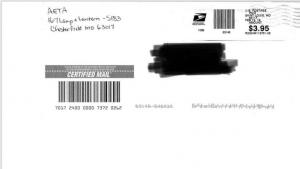 This shifty behavior follows a pattern we saw in my previous article: these people, despite wishing to affect a public election, wish to do so in secret, without being identified – and are willing to flout election law and basic ethics to do it. This is not a good example for our children.
Avoid Hate-Group Supported School Board Candidates
None of this is good for our children. We should keep hate groups like MassResistance Missouri and misleading hate group fronts like AETA as far as possible from influencing our schools, and candidates who receive the endorsement of such groups need to repudiate that endorsement and explain why the hate groups like them so much. Both Ames and Taylor refused to do so when challenged on their association with MassResistance: it seems like they would prefer to pretend that their campaigns are not being promoted by bigots. Parkway parents and school board voters must choose candidates who actively oppose the hateful agendas of these organizations, not ones who happily accept their endorsement and share some of their views.