The Date: Saturday, December 16, 2017

The Place: Circle Sanctuary Nature Preserve, Barneveld, Wisconsin, USA

The Season: Winter?
Alright, let's back up.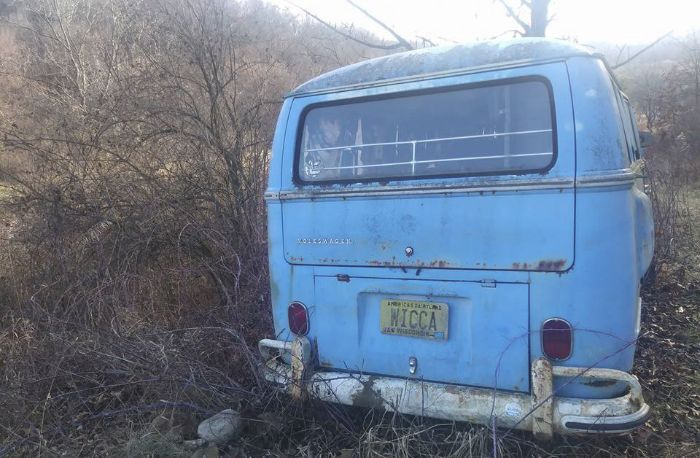 From October 2015, through February 2017, I was part of a group of rare creatures: paid non-profit staff, working for a 5o1c3 Pagan Church (Circle Sanctuary, specifically). This meant, among other things, that my office was located in a renovated barn without indoor plumbing. I remember, keenly, using a port-a-john in freezing temperatures.
Circle Sanctuary, for those of you whom have not had a chance to visit, is a nearly 200 acre Nature Preserve composed of Pagan land, located in Wisconsin's Driftless Region. This part of the state closely resembles The Shire of Middle Earth, with rolling hills and narrow valleys. The land which Circle occupies is no exception, with rocky outcroppings, such as Spirit Rock, and the winding Stream of Consciousness running along the valley floor. It boasts a green cemetery (as far as I'm aware, it's the only Contemporary Pagan cemetery in the nation), a mowed spiral Labyrinth, and a microlithic stone circle. Circle is a truly beautiful place, and there are times when I miss the daily drive along rural routes, landing among the prairies and forest.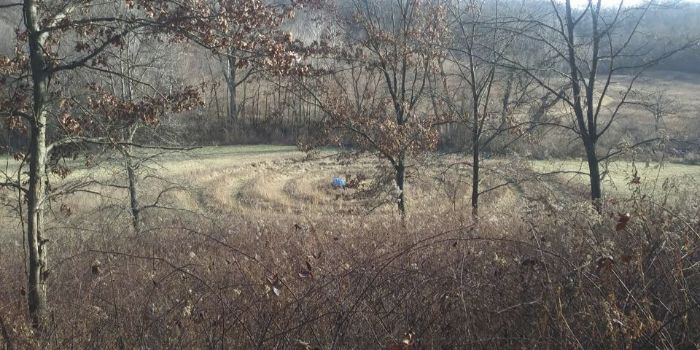 There are also times, when I truly do not miss that drive… Such as in the depths of winter. Country roads are "interesting," even in the best of weather, and the past two winters, I came to appreciate every time I made it up a slippery hill without my car skidding off the road into a ravine.
Which, brings me to the photographs in this article. This is not a lovely, albeit gray, autumn day. I took these, yesterday, during Circle's Yule celebration.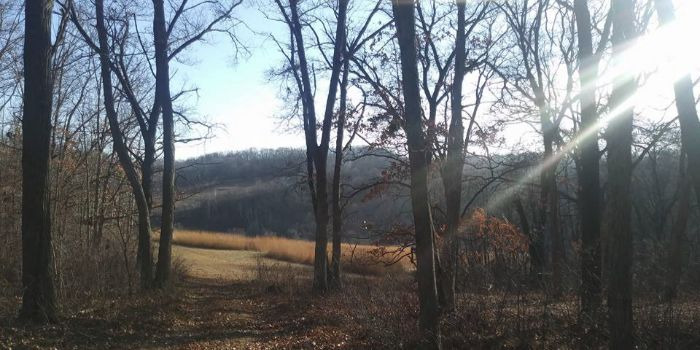 For a people with an "Earth-Centered" spiritual tradition, this should be alarming. While indoors, the day appeared Yuletide enough, outside, the weather was warm enough that children played without their coats (and their parents were not dismayed).
For those who say that Climate Change is not happening, I say, please open your eyes.
During my long walk around the Circle property yesterday afternoon, I witnessed flies and honey bees in flight. I saw ferns, grass, and other undergrowth plants of the forest, in their full green splendor; the brambles actually budding out, ready to shoot new leaves. I saw the stream, bubbling away, with no ice around its edges.
We are in a crisis.
The current President of the United States is under the impression that now is an excellent time, to reduce National Monuments, which were conceived to protect and preserve green space, eliminating the ability to mine uranium.
We need to step up.
This Yuletide Season, please consider giving to your local conservation non-profits. Perhaps send a holiday card to your governmental representative, wishing them a Happy Solstice, and requesting that they do what they can to protect and renew our planet, starting with our nation. Or, simply, skip the disposable plates and silverware this holiday season in favor of the stuff that lasts.
Maybe, by our combined efforts, winter might be a little more wintery next year.
And, maybe, our sense of powerlessness will be diminished too.