Presidents Day Weekend 2022
Friday – Monday February 18th – 21st
at the DoubleTree Hotel San Jose, CA
Nonbinary Connection and Celebration Ritual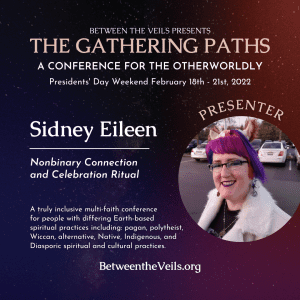 All are welcome to join us as we celebrate and connect with nonbinary genders, both our own and the genders of those around us. We will acknowledge the infinite experiences of gender, and the amazing variety in nonbinary experiences in particular, and how we are all enriched by celebrating those variations and individual expressions. We will reframe gender divinity archetypes from a nonbinary perspective, include male and female, so that we may magically break down the binary constructs that dominate modern society and spirituality and better understand them from a more open and inclusive perspective.  Nonbinary attendees will be given the opportunity to speak about and lead celebration of their personal gender if they are comfortable doing so.  Binary attendees are welcome, but asked to quietly participate, expand their awareness, and celebrate the genders of those around them.  All attendees will be welcome to present personal items to be blessed by the energies of the ritual.
Some of my related writing:
Animistic Perspective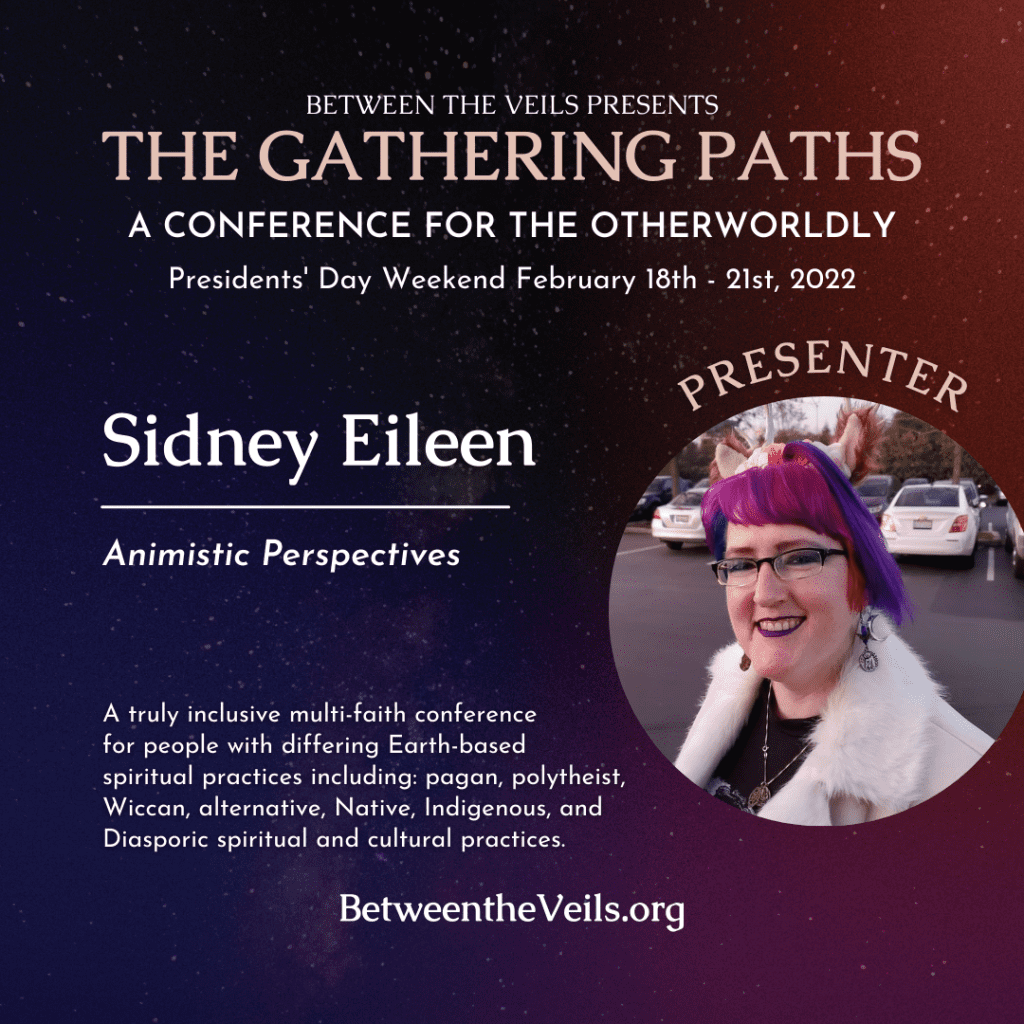 Animism is a natural human impulse, as odd as that might seem in the context of greater Western culture.  If you have ever cussed out an electronic device or a curb you tripped over, or thanked your car for making it there in time, you engaged with those things in an animistic way.  Animism means understanding that everything has a soul, from you and me to every animal, plant, object, and place.  It is a cosmological perspective on the nature of reality that is compatible with most cultures, traditions, and paths, and an important feature of the philosophies and cosmologies of a great many religions, both historic and modern.  Join me as we explore what animism is, what I mean by "souls", how to explore animism energetically, and how to apply animistic principles in your personal practice and everyday life.  Fully embracing animism is a path to greater understanding of the spirits that exist around us, finding magic and wonder in urban zones, engaging compassionately with the world, and appreciating ourselves as one component of a much larger interconnected web of reality.
Some of my related writing:
Unconventional Tools and Altar Supplies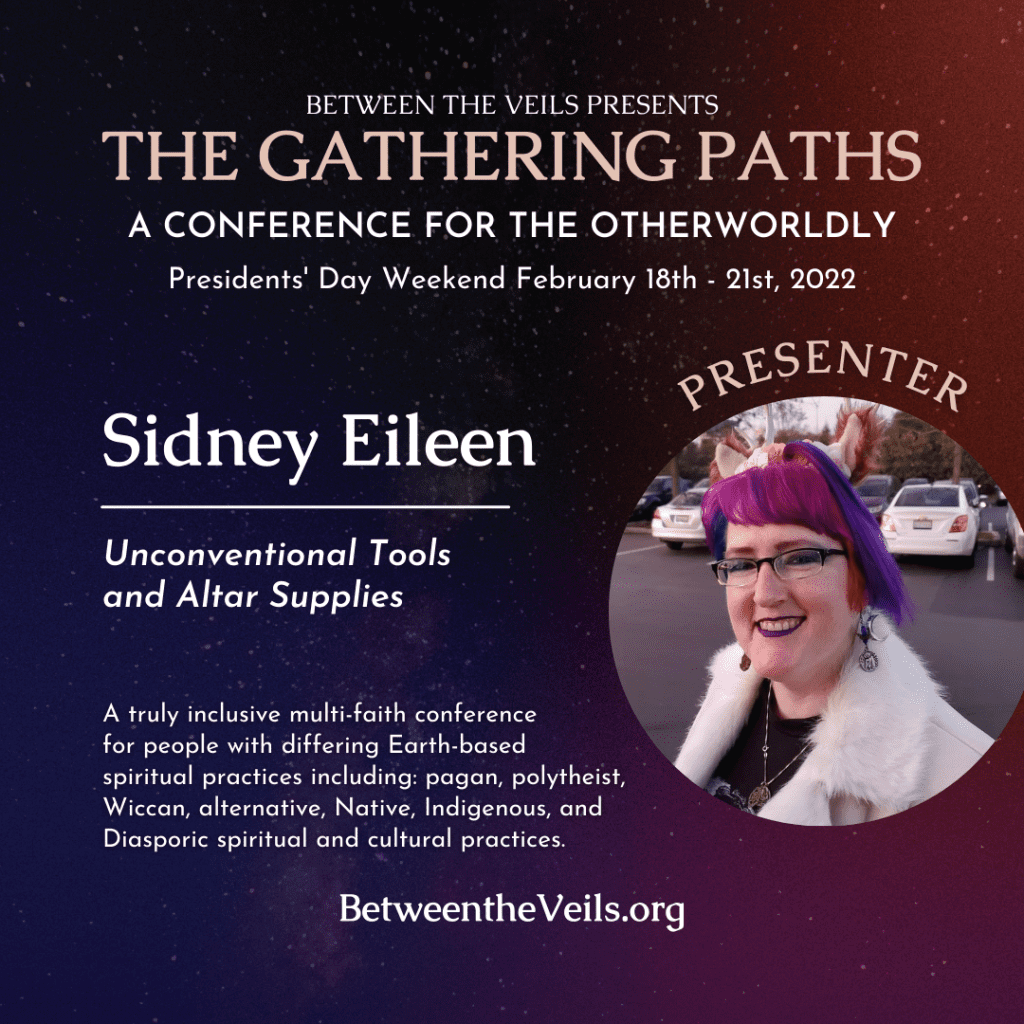 The only essential for witchcraft practice is yourself. Everything else is icing on the cake, tools which can be used to aid in achieving focus for your magical or devotional practice. Are they fun? Sure. Inspiring? Absolutely. Useful? Undoubtedly. Essential? Not usually. Even those items which are almost ubiquitous in modern witchcraft can be problematic for individuals, be that due to financial limitations, space limitations, being in the broom closet, bad associations, allergy, disability, or more. Even if having one or more of those items is feasible, maybe it just doesn't seem to click or hold the power for you that it does everyone else. Maybe something less conventional, but with greater personal meaning, will work just as well or better. Join us as we discuss alternatives and creative means of finding and consecrating magical tools and altars supplies that are respectful and perfect for your personal practice.
Some of my related writing:
All Presentations will be In-Person at The Gathering Paths
Vaccines and masks will be required.
Presidents Day Weekend 2022 Friday – Monday February 18th – 21st at the DoubleTree Hotel San Jose, CA
For more information and to register for the conference, please visit their website at: https://www.betweentheveils.org/conference2022
Follow them on social media at:
Hope to see you there!
———
Want email notification for things I write or create, here and elsewhere?
Sign up for blog notifications at SidneyEileen.com
———
———