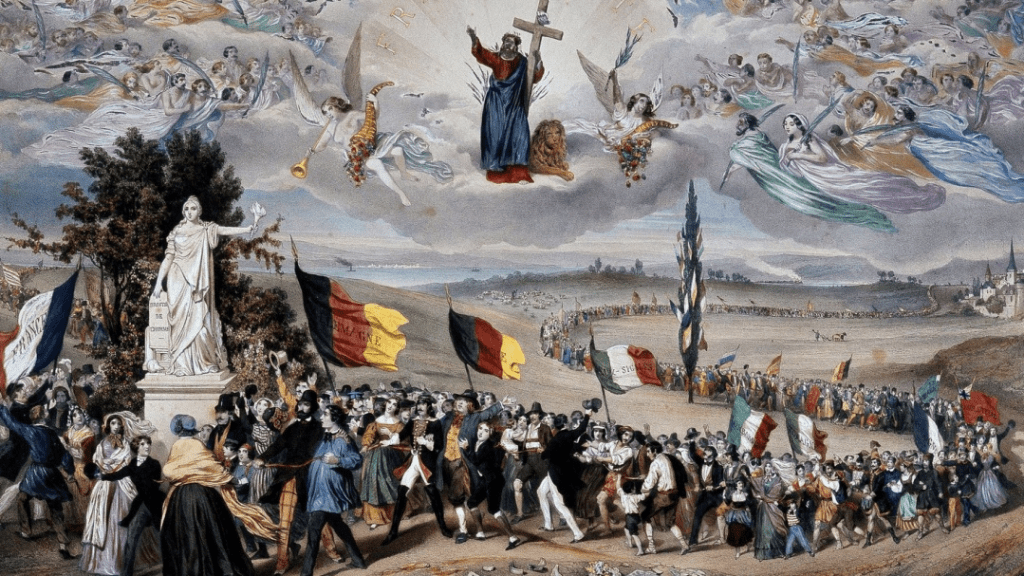 In Part 1 of this series I argued that the recent Calvary Chapel and South Bay cases, though framed as Free Exercise and Free Speech cases, should be considered, from a socio-political perspective, under the Establishment Clause. Part 2 investigates the anatomy Liberalism, the religion being favored by state governments around the country, a favoritism recently excused by the Supreme Court, in part because of a truncated Free Exercise jurisprudence which is resultant of a misinterpreted (neutrally rewritten) Establishment Clause. Part 3 will bring the groundwork of Part 1 and 2 to bear on the John MacArthur and GCC protest and Jonathan Leeman's response.
The Anatomy of Liberalism
The Myth of Neutrality
At the outset it must be made clear that what is not in view in what follows is "liberalism" as it is commonly tossed around. What is considered here is Liberalism as political-theological order (see below). As Patrick Deenen, in his bestselling Why Liberalism Failed (2018) defines it, Liberalism is "the doctrine that the central task of politics [in the classical, Aristotelian sense] is to promote individual autonomy and to secure its preconditions." This conception of Liberalism is accompanied by two distinct myths, that of neutrality and toleration.
One of Liberalism's key behavior traits is that it "pretends to neutrality, claiming no preference for, and denying any intention of, shaping the souls under its rule," says Deneen. That is, Liberalism claims no positive conception of the good to which it could orient itself. Rather, the only good sought, as we will see, is the liberation of the individual—ostensibly, the freedom to pursue whatever good each person desires.
But in reality, this is an impossibility for any political-theological order. Nathaniel Peters sums it up well:
[L]iberalism claims that it is neutral with respect to goods and ordering, but in practice this neutrality camouflages a strong commitment to real goods. Aquinas was right: Individual rights claims are necessarily and always a function of some ordering toward a good. The problem we face in our society is not that we have competing rights claims, but that we have radical disagreements about what the good is. The Enlightenment's goal of excluding strong claims about the good is an impossible goal, for they will be smuggled in and leave us divided over the nature and purpose of human life.
In fact, Liberalism does possess a conception of the good. The appeals to pluralism and neutrality are really masks for (or, perhaps, instrumental to) its dogged dedication to radical individual autonomy and the mastery of nature. And an ideology marked by its commitment to perpetual liberation from arbitrary (and given or natural) limitations, the perfectibility of the individual, infinite "progress," and increasing control of human destiny (and nature) cannot help but violate its own commitment to neutrality. Anything which frustrates its raison d'etre must be cast aside. Deneen says Liberalism's aims are furthered by the twin forces of the state and the market, the two working together in a "pincer movement to render us ever more naked as individuals."
Liberalism's conception of the good, and concomitant commitments, manifests in its system. By system I mean, as Ryszard Legutko does in his fantastic study, The Demon in Democracy: Totalitarian Temptations in Free Societies (2016), not an institutional structure (although that plays a supportive role) but everything that undergirds it and makes it tick—the system of dogma. That is, the ideas, mores, thought patterns, beliefs, and attitudes. Liberalism is an ideology insofar as its vision of the good is accompanied by a unifying, comprehensive vision for society, a fully integrated orthodoxy. The effect is increasing homogenization, though Liberalism feigns diversity and neutrality. Its modernization project, which promises to liberate the individual, is dissatisfied with the world as it is; its aim is to "hope and change." Newer is better. Older is backward. Hence, metaphysical and religious limitation must be transcended. "Old obligations fade," says Legutko,
and modern man acts more and more on his own account with a proud sense of individual independence and sovereignty. But at the same time… he increasingly cultivates the belief that his affirming individual independence and sovereignty is a step on the road to a better world for the entire human race.
Modern, liberal man is isolated, but he assumes significance in his individuality for the rest of mankind. Anything that limits him is therefore bad for everyone else. The individual must therefore free himself from the bondage of shared loyalties and unchosen commitments. These stifle his full humanization which is gained only through liberation. By liberating himself he serves others— he is in step with Progress— but he must also liberate those who cannot (or refuse to) liberate themselves. Liberalism's is a collective project driven by a conglomerate of untethered individuals.
But this process is incomplete unless he also distances himself from the past. Liberalism's ambition to recreate the world and thereby humanize man (making him a subject rather than object of history) insists that faith be placed in Progress (especially technological advancement) and therefore repudiate the past, and muddle cultural memory that remembers to the contrary—what Legutko calls "politically imposed amnesia." History can fashion just as many shackles as religion or tradition, indeed, the latter two often feed off the former. To not compromise Liberalism's alleged commitments, however, all of this cultural purging must be done with an air of toleration, neutrality's close cousin. This is especially the case when it comes to religion, a particularly stubborn source of outdated prejudices and beliefs.
The Myth of Toleration
Liberalism defies old, "irrational" anthropological assumptions that are determined to enslave the autonomous self, to hamper total liberty and full prosperity. In the context of religion, a source of "irrational" assumptions, Liberalism furthers its aims, its conception of the good, under the guise of toleration (a form of neutrality). Adrian Vermeule has stated it well: "Liberal society celebrates toleration, diversity, and free inquiry, but in practice it features a spreading social, cultural, and ideological conformism." In truth, Liberalism is demonstrably intolerant of its competitors. Liberalism could really be defined as that which exists to extinguish illiberalism, an enemy constructed by Liberalism itself.
As alluded to already, Liberalism is a comprehensive project. Not only must the economy be and democratic polity embody its principles, but so must the entire society, especially, the ethics, norms, education, and culture. Liberalism, says Legutko, "has an overwhelming tendency to politicize and ideologize social life in all its aspects, including those that were once considered private"—although it works to constantly fuel the myth of the private-public dichotomy (see Roe v. Wade). Even "human sentiments and aspirations" must be made to conform to the ideal of the modern man.
The people, structures, thoughts that exist outside the liberal-democratic pattern are deemed outdated, backward-looking, useless, but at the same time extremely dangerous as preserving the remnants of old authoritarianism. Some may still be tolerated for some time, but as anyone with a minimum of intelligence is believed to know, sooner or later they will end up in the dustbin of history. Their continued existence will most likely threaten the liberal-democratic progress and therefore they should be treated with the harshness they deserve.
Our present moment is one of transition. Transition from the initial stage wherein the anachronistically minded are treated as laughingstocks and into the final stage wherein they are considered dangerous "enemies to be crushed." This transition, now unfolding, evidences better than anything the realized eschatology, to borrow from C.H. Dodd— wherein the "end of history" is not found at the end of the world but in the rebirth of the world; it is an historical phenomenon rather than a transhistorical one— of Liberalism.
The initial stage of toleration was that of self-interested pluralism governed by the political threat of a single sect rising to power. Hence, the forms of neutrality and toleration were, allegedly, maintained according to a politicized Golden Rule. As this arrangement was increasingly seen as threatening to, or at least an unnecessary drag on, the historically inevitable liberation and humanization of modern man, it was discarded— or rather, the evolution of the principle baked into the system and disguised by the myth was expedited. Thus, the public square was increasingly cleansed of partisan ideology (i.e. religion) that was out of step with Progress (the Liberal substitute for Providence). This shift in tactics was, of course, commissioned and initiated without alerting the other side which continues to play the neutrality game which was packaged as essential to pluralism— which, in turn, was held out to be the solution to religious warfare, the most vile, backward kind of conflict to the Liberal mind because it represents zealous, even violent, commitment to backward superstitions.
Specifically, Christian values have been consistently played upon in this context. The value of human dignity, love of neighbor, and peaceful living is regularly invoked by those who live out none of these in order to stifle dissent. Once the utility of Christianity, the values of which were a necessary stepping stone for the Liberal system to get off the ground, it is slowly pushed out, the squeaky wheel on the cart of Progress that is inhibiting its speedy ascent toward the eschaton. Like Deneen says, the reason Liberalism has baked into its system its own demise is because it cannibalizes itself. Meaning, Liberalism's core objects and values turn in on the presuppositions, values, and institutions that made it possible in the first place. It is, therefore, inherently, and irreconcilably unstable. But this does not mean that it can't do a fair amount of damage as it euthanizes its ancestors.
Religion Privatized
Churches are can fit into the system insofar as they support it. The utility of religion directly correlates with its ability to do this. The church must be conciliatory to the civil religion (its ultimate replacement) if it is to be successful in the Liberal system. In this way, the church is acting appropriately only if it behaves like an outgoing, lame duck presidency. It must accept an asymmetrical relationship to the incoming order whereby it makes all the concession and the upstart on the block makes none. Further, it must doubly prove its loyalty to the system, given its poor track record vis a vis the ideals in vogue (i.e. tolerance, neutrality, and individualism).
Toleration requires privatization of religion because any public expression of the same, if allowed by the Liberal regime, threatens its feigned neutrality and risks the frustration of Liberalism's own goals. On its face, toleration is packaged as kindness, civility, and tranquility. But it entails the total departure of religion from the public square. Freedom of religion becomes freedom of private worship, to paraphrase Hillary Clinton. It is the external forms, the public expression, of internal convictions that threaten the political order because they necessarily place arbitrary (from the perspective of Liberalism) constraints on the individual, stifling his "rational" development. The public manifestation of religion has a regressive effect; it returns men to the dark ages and limits the expansion of material interests.
Furthermore, as Legutko discerns, for the reasons given already, internal religion is the only kind of religion that can be tolerated because it can be relegated to private life, pacified with "exemptions." But even internal religion, if it wants to be tolerated, must acquire public respectability by dispelling "any suspicion that it might undermine liberalism in human souls, and… prove that it motivates people to do things that are politically useful, such as bringing about peace, preaching the attitude of toleration, and inspiring philanthropy." "In other words," adds Legutko, "religion must demonstrate that it supports the liberal order and help the state function."
The separationist Establishment Clause jurisprudence outlined earlier is informed by exactly this view of religion. It has long been recognized that contemporary jurisprudence conceives of religion as essentially private, and churches as sorts of private clubs with no public utility (certainly not unto Progress). Exemptions are supplied to the observance of private convictions— which is condusive to pure individualism and perpetuating the myth of neutrality and toleration— but the public expression, the external forms that would influence policy and political norms—especially if they are any way aided by the state—are shunned. Liberalism has its own approved public forms, as we will see, but competitors are not permitted the same luxury in the political context, lest modernization be threatened with retrogression. As Thomas noted, the separationist reading of the Clause destroys, at the outset, any debate over religion and its proper (necessary) role in society.
Under Liberal assumptions, appeals to religion and tradition are merely invocations of private preferences. And the interests of the common good are subordinated to those of "individual rights." The interest of spiritual health is completely overshadowed by that of bodily health; liberation is prioritized over and against the cultivation of virtue.
The problem with religion for Liberalism is the same problem it posed for Jean-Jacques Rousseau and Friedrich Engels. Insofar as religion serves to liberate the individual from arbitrary constraints, it is a useful ally. But the bizarre thing about religions (specifically Christianity) is that it is simultaneously otherworldly and this-worldly, as Legutko puts it. Either extreme would be tolerable to Liberalism. Rousseau was bothered by religion's this-worldliness, whereas Engels was more frustrated by its otherworldliness.
In either case the solution was the same: a civil religion, an ideology, must replace the old gods; something that could supply purpose and identity, and foster new loyalties (and dependence). This civil religion, once established, operates covertly (and unofficially), but is remarkably intolerant of dissenting expressions of religious commitment. It detests competitors. Legutko breakdown how Liberal regimes, in spirit and practice, are far more restrictive than they let on:
so long as society pursues thpath of modernization, it must follow the path whereby the programs of action and targets other than liberal-democratic lose their legitimacy. The need for building a liberal-democratic society thus implies the withdrawal of the guarantee of freedom for those whose actions and interests are said to be hostile to what the liberal-democrats conceive as the cause of freedom.
Liberalism itself supplies this via various means and public forms. The demigods presently in vogue— liberation through economic mastery, sexual self-indulgence, and social justice (the latter two both being wrapped up in emerging conceptions of identity, new theories of the self whereby the restrictions of nature themselves are exceeded)— all serve the chief god of radical autonomy and mastery of nature (human and otherwise).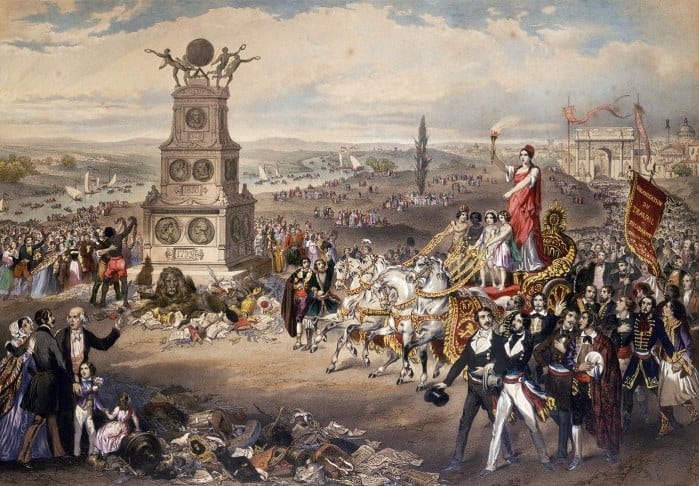 Sacramental Liberalism
But there is more to be said about how Liberalism works, so to speak, its public forms and functions. Indeed, as already mentioned, Liberalism itself is an intelligible religion, with all the expected hallmarks of being the civil substitute. On this, I borrow from Adrian Vermuele and his fascinating analysis in a lecture at Princeton last year. Although I don't adopt his solution(s) in toto, his description of Liberalism, for the dynamics in play here, is helpful.
In the sense that Vermuele (and Legutko, and I here) considers Liberalism it is as a political-theological order that comprehends an "array of public commitments and official rhetoric—public 'secularism,' individual autonomy, and egalitarianism, 'tolerance' except of the intolerant [i.e. Marcuse's repressive tolerance]." Vermuele sees Liberalism as "essentially sacramental" and "is best understood as an imperfectly secularized offshoot of Christianity" with "an odd and distinctive mix of Pelagianism and Gnosticism" and a persistent desire, as mentioned in the above section, to "immanentize the eschaton." Vermeule calls this "sacramental liberalism" because it extends "far beyond politics in the narrow sense of the struggle over control of public institutions. It both shapes, and is shaped by, a distinctive culture," or what Legutko calls a system.
To rehash some of what's been delineated above, Liberalism is a "lived faith" which coalesces around certain public rituals and worships the god of Progress— overcoming "irrational" structures and norms of oppression and obscurantism— and celebrates the stamping out of reactionary forces (detractors)—those anachronistically minded anchors to Progress. Progress entails the radical autonomy of the individual, his complete liberation from all constraints (whether constructed or natural), and total mastery, indeed repudiation, of the given, the natural world (which necessarily includes man)— think the transgender movement.
But Liberalism's relationship to Progress is somewhat curious.
Another puzzle involves the fact that liberal imagination has an ever-receding horizon. Whatever the question, whether race relations, women's rights, gender identity, or what have you, the good liberal says "we have made some progress, but there is a long way to go." But of course, even after more progress is made, the goal never seems to have come any closer.
I mentioned earlier that Liberalism possesses a sort of realized eschatology wherein Progress (as the both the substitute for Providence), unto the "end of history," is an historical event in the here and now, governed by human action with confidence in the unilateral historical trajectory. In this way it is not transhistorical. So, on the one hand the eschaton is realized. Progress is both a promise of a future utopia but also a lived, present beatific vision for the enlightened.
At the same time, not all of society has been brought along; they are not all in step with Progress. The final utopia has not yet been attained. There is always more to do and always new enemies identified as anchors to Progress. Hence, in the two-sided eschatology of Liberalism, here is a sense of inaugurated eschatology as well, which Vermeule identifies here. This side of the coin is what compels the human actors who direct the course of history (albeit within an inevitable general direction) to carry on the long march through the institutions. The realized aspect makes Liberalism's eschatology tangible and temporal, but the inaugurated aspect supplies motivation to modern man and adaptability to Liberalism. Like any conspiratorial end times theorists, Liberals can always identify a convenient reason for why the end has not yet come, why the god of Progress tarries a bit longer.
Martin Luther, a distinctly medieval character (as shown by Heiko Oberman in his classic, Luther: Man Between God and the Devil (1982)), is the antithesis of Liberalism. His backward views on politics and the authority of the state (as well as church-state relations), and reality itself (e.g. he believed Satan stalked the land and that hobgoblins and demons roamed the forests at night), are anathema to the modern man. But Liberalism, if it could endure a backward glance without turning to a pillar of salt, would notice shared proclivities.
The favorite pastime of Liberal (and liberal Christian) commentators surround the 500th anniversary of the Reformation was to emphasize Luther's antisemitism (a shared medieval trait, unfortunately). But what such commentators fail to factor in is Luther's eschatology. It was his conviction that Christ's return was imminent, more than anything else, that accounts for his more vicious statements. Hence, those enemies of the church slowing down the universal spread of the Gospel, which would mark Christ's second advent, had to be swiftly and decisively extracted. It is this theological view of Luther's that explains the transition from That Jesus Christ Was Born a Jew (1523)—wherein he advocated peaceable, neighborly evangelization of German Jews— to On the Jews and Their Lies (1543), the notorious text (in addition to his final sermon). (For more on this, see Carl Trueman's assessment of Luther's legacy from 2016 at Marginalia) The transition of Liberalism from the initial phase of toleration to the latter stage considered above mirrors Luther's own.
Returning to Vermeule, he makes sense of Liberalism's perpetual (already, not yet) pursuit of Progress by highlighting the distinctly religious, sacramental nature of Liberalism; its celebration of the "Festival of Reason" via various public rituals which reenact the "dawning of rational freedom against the dark background of unreasoned, obscurantists tradition, equated with a system of oppression, or at best, idiotismus." Retrogression is the greatest sin of all in Liberalism, and that's why Saudi Arabia and China, which routinely violate every professed value of Liberalism, are less criticized than Christianity: the latter is an insurgency that allegedly seeks to take us all back to the dark ages. (In fact, having genuinely oppressive regimes like Saudi Arabia and China around supplies much needed urgency to the narrative of inevitable-but-not-yet-realized Progress.
Finally, Vermeule notes,
there is a disconnect between the official rhetoric of liberal orders, which speaks coolly of a depoliticized public sphere, and the experience of life within liberal regimes—the furious passion of liberalism's vanguard; the Saturday political marches that seem in some obvious way an act of communal worship; the denunciations of politicians and corporate executives and celebrities for the grave sin of believing last year what everyone else believed last year; the abject confessions and repentance of those figures… The disconnect arises because liberalism as an official theory denies, or at least downplays, its own political-theological commitments. This theoretical denial is, however, ultimately untenable, because liberalism as a lived regime destabilizes the conditions for its own persistence. The theory and the regime are systematically, not merely contingently, out-of-sync.
Later in the lecture, Vermeule explains why the sacramental nature of Liberalism, and its worship of Progress, requires constant change:
Liberal politics feature a continual dynamism, a putatively "creative destruction" of tradition, that constantly undermines and disrupts pre-existing practices among the populace; under liberalism, dynamic change is itself the steady state. Sacramental liberalism qua religion requires not merely an overcoming of the darkness of pre-rational tradition, but an explicit, public, visible overcoming. The community of liberals must see that the forces of reaction have been vanquished, see that the vanquished see that, and so forth. The triumph of liberty and the defeat of liberty's foes must be common knowledge.
Two things: First, this helps explain why the various critical theories (e.g. critical race theory, critical whiteness studies, critical legal studies, critical pedagogy, queer theory, critical feminism, and the rest) now dominating public discourse (especially on race, sex, and gender) have seamlessly slipped into said dominance. They are the pinnacle of destabilizing, "creative destruction." Their entire modus operandi is the problematizing, dismantling, and replacement of existing societal structures, norms, and narratives (all of which are inherently and irreconcilably oppressive). They are the final flowering of Gramsci's counter hegemony. The are also, as Vermeule convincingly argues, the natural outgrowth of Liberalism itself. Both "classical liberalism" (e.g. J.S. Mill) and critical theories (e.g. Herbert Marcuse) are dedicated to the liberation (and full humanization, thereby) of man.
Second, what Vermeule describes also explains, in part, the Obergefell v. Hodges (2015) decision (and others like it), which substantially endorsed the author's same theory of life, history, freedom, and the nature of the self from Casey v. Planned Parenthood (1992). Public opinion and the general trajectory of local and state politics predicted a rapid acceptance of same-sex marriage in 2015. It was highly unlikely that same-sex marriage would not, not be legalized. The puzzle is why a judicial decision was necessary at all when, as Vermeule points out, the only thing necessary, from the perspective of the gay lobby, was to do nothing. The same policy ends could have been attained with far less political conflict (and even a good deal less money spent).
But a conspicuous conflict with the settled mores of millennia was, of course, the point. It was right and just to have same-sex marriage not merely embodied in law, but declared a requirement of fundamental justice, coupled with a conspicuous defeat of the forces of reaction.
"Obergefell's radical and public dismissal of ancient tradition as unreasoned prejudice and animus," the effective rewriting of history itself, the public display of the triumph of Progress and the liberation of man from outdated restraints, was the real victory. (This also explains why many activists and legal theorists—the lines are extremely blurred these days—were distraught that Kennedy did not afford them the fundamental right language in Obergefell; it was not just about acquiring protection via higher levels of scrutiny).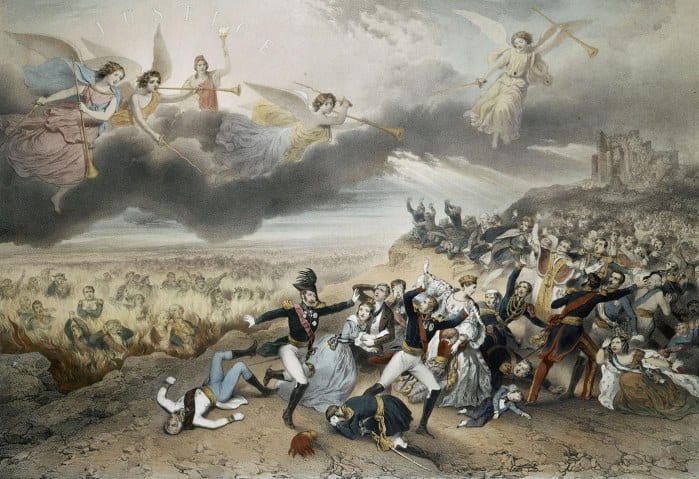 The Faith of Social Justice
Though Obergefell, and the first wave LGBTQ movement behind it— the "T" has increasingly taken the reigns over the past few years— certainly embodies the essence and mission of sacramental Liberalism, it has been eclipsed by a new, emergent representative of the public, performative nature of Liberalism, viz. the social justice movement, which encompasses all that the standalone LGBTQ movement did and then some.
Just as Vermeule draws a direct line from Mill to Marcuse, a line can be even more easily drawn between Marcuse and his progeny— though, of course, Foucault, Sartre, and Derrida (among others) must be layered on top, each filling in the (predominately linguistic) gaps along the way. That critical theories, and in the American context, specifically, Critical Race Theory, is animating the social justice movement (hence James Lindsay's term, "Critical Social Justice") is beyond dispute. One can simply peruse the statement of belief on the Black Lives Matter website or skim the most popular relevant books (e.g. Robin DiAngelo's White Fragility, and Ibram Kendi's How to Be An Antiracist) and realize this much.
What is not often appreciated is 1) the fundamentally religious character of the movement, and 2) how, despite appearances, it represents not a repudiation of Liberalism but rather Liberalism coming to full flower.
I have written on the first aspect before, as have others. Critical Social Justice maintains a distinct anthropology, harmatology, and shares Liberalism's eschatology (see below). Like any religion, it provides answers to the key questions of life, supplies an object of loyalty, it practices a distinct public liturgy, and enforces a new public morality. It is, in general, comprehensive and provides a unitary explanation for human activity (i.e. power) and singular characterization of history (i.e. oppression). But I will not rehash here what I have written elsewhere. Instead, I will focus on the second point above, viz., that, despite appearances, modern movements fueled by critical theories (in focus here will be Critical Race Theory) are not a departure from Liberalism. They are Liberalism in full bloom.
I have written on the first aspect before, as have others. Critical Social Justice maintains a distinct anthropology, harmatology, and shares Liberalism's eschatology (see below). Like any religion, it provides answers to the key questions of life, supplies an object of loyalty, it practices a distinct public liturgy, and enforces a new public morality. It is, in general, comprehensive. But I will not rehash here what I have written elsewhere.
Instead, I will focus on the second point above, viz., that, despite appearances, modern movements fueled by critical theories (in focus here will be Critical Race Theory) are not a departure from Liberalism. They are Liberalism in full bloom. Vermeule rightly calls progressivism "an offshoot of liberalism," but with the qualification that "it is not as though it is a betrayal or distortion of it, or as though one could return to a liberalism that does not give rise to progressivism." He adds that progressivism is
"the child and heir of liberalism, its purified and logically consistent expression… Progressivism is what happens when one follows the logic of human liberation to its endpoint, overriding all the culturally contingent limitations and shaky conceptual barriers, like the public/private distinction and the distinction between state organs and the corporate form."
In the same way, contemporary critical theories, the child and heir of the neo-Marxist, Freudians of the Frankfurt School, do nothing other than push the logic of Liberalism to its necessary and final conclusion.
Critical theory-backed social movements (primary Critical Race Theory, Queer Theory, and Feminist Theory) have, in almost no time at all, challenged seemingly every assumption of Western society. At first blush, the critique of this movement may seem to challenge Liberalism, indeed, Critical Race Theorists, in particular, say as much, criticizing much of what has been criticized here. Critical Race Theory emerged out of the Critical Legal Studies movement, in a moment of self-reflexive critique in light of the Civil Rights movement and its aftermath. The Critical Race Theorists (many of whom were Black Feminist Theorists as well) perceived in Critical Legal Studies a complacency, and adoption of "liberal" or "traditional" assumptions, as well as a general pessimism regarding the chance of change. Critical Race Theory has not lost this original tendency since it emerged in the late 1970s and early 1980s. It has continued to chide "liberal" Western assumptions.
Free speech is actually repressive; conceptions of fairness, equality, and neutrality are secretly norms in service of the status quo (which is straight, white, male dominance). Proceduralism is a sham. Law is politics by other means. The rule of law is a lie. Further, law is a primary tool of the hegemony because it acts as an apology for power, a justification for asymmetrical power relations. As Gramsci taught, the hegemony is completely in place when not only do the oppressors conceive of the state of affairs as normal and inevitable, but so too do the oppressed. Law, for Gramsci, caused the utopian imaginations of the oppressed to become atrophied.
Picking up where Legutko left off, critical theories function to fully close the gap between modern, Liberal man as radical individual and, simultaneously, as participant. Society, it is assumed, is stratified along lines of race, sex, gender, etc. But this is the work of the oppressor who maintains his power through deceit and, essentially, mass cultural brainwashing.
In America, for example, all identity (positionality) is racialized, gendered, and sexed (and each of these sites of oppression overlap and interlock) because of the white colonists. Race was created as a category by white Europeans in order to ethnically distinguish and privilege themselves within the structures they constructed. In turn, the entire hegemony, all of the cultural norms, narratives, beliefs, and values (even artistic expression) reflected and reinforced this manufactured category.
Critical Race Theory endeavors to combat this because it believes (white) "liberal" values and norms are lies and internally contradictory. But to do so, it must recognize and "name" the contingent, social constructed identities (which are functionally real but nevertheless contextual and contingent) in order to dismantle them and liberate those oppressed by them. The Theorists are obsessed with these group-based, collectivists categories because they are convinced, they (the categories) exist for the sake of oppression (i.e. they have no bearing on, and contain no reflection of, actual reality).
The first step is to become critically conscious, that is aware of one's positionality within the relative power dynamics— how each person is both oppressed and oppressor in a given situation or relationship. Only then, once one is woke to how society really works can they begin the path to liberation from the structural and cultural (hegemonic) oppression. Along the way, their knowledge of reality is compounded by their lived experience (their life filtered through a critical consciousness).
The reason individualism, proceduralism, neutrality, and the like is critiqued (especially in law) as a white, Western myth by the Critics is because it is perceived as a mask for oppression, used to obfuscate the real operations of society, viz., that it is controlled by straight, white men; that everything is designed and orchestrated for their benefit, power, and privilege. They are myths (part of the hegemony, which can only be combated by a counter hegemony) that conceal reality, which, it is heartily believed, is fundamentally oppressive to the Other.
Despite this narrative, despite the explicit calls to problematize liberal assumptions and norms, the project and religion of Liberalism as actually not been forsaken. It is not that critical theories reject equality, freedom of expression, or the like as such, but rather that they ardently believe all of them to be rotten goods, lies of the oppressor, used to subjugate them by making the status quo appear fair, necessary, natural, and inevitable.
Critical theorists realize that Liberal man has not yet arrived. His liberation is not yet complete. To be fully liberated he must remedy the unequal distribution of power and resources; he must examine the deepest assumptions and commitments of society to discover whether or not they are oppressing him. He must, in short, fully orchestrate the perfect conditions for his final liberation. Liberal man, armed with critical theories, is both cynical, and impatient with imperfections. Man can be enslaved by tyrannical government, but he can also be enslaved by hierarchical institutions, arbitrary norms, false narratives, and unjustified values. He must, therefore, problematize these things and root out their contradictions, thereby proving their true purpose, his subjugation.
And this maneuver, the long march through the institutions, must be holistic, comprehensive, because the oppression of the hegemony covers everything. As Richard Delgado says in his Critical Race Theory (1995), "The predicament of social reforms… is that 'everything must change at once.' Otherwise, change is swallowed up by the remaining elements, so that we remain roughly as we were before. Culture replicates itself forever and ineluctably."
As mentioned earlier, critical theories fully harmonize the liberated individual with his representative participation of society. By dismantling oppressive structures, by combating the hegemony, the liberated individual is also a liberating individual. Theorists like Paulo Freire (in Pedagogy of the Oppressed (1968) especially) hold that because the oppressors are not critically conscious, they are simply unaware of their positionality, of their oppressive place in the world. This is perpetuated because the status quo benefits them; they are not made to suffer. But the humanization of the oppressor is just as stifled as the oppressed in the status quo. Only the critically conscious, on the path of liberation, possess the requisite awareness and knowledge as oppressed to exercise their liberative muscles. They must do so on behalf of everyone. By freeing themselves form the hegemony they free the oppressors as well.
More could be said but the point is that critical theories, and the movements they animate, has not departed from the central Liberal project of total liberation of the individual, rather, it has taken it to new heights because, in part, of its willingness to be ruthlessly self-critical. It has made sure that Liberalism does not rest on its laurels. It has realized that even free societies oppress people. And the eschaton cannot immanentized whilst oppression stalks the land. Oppression, via the mid-level mechanism of intersectionality, is considered in the aggregate, viz., sexism compounds racism, racism compounds misogyny, and so on. The secondary argument of this section has been that (drawing of Legutko's insights) critical theories bring the radical autonomy of the individual and his desired representative participation in society together.
Even though what has been considered above has focused on Liberalism as a system, a dogma, a culture, the state has a direct role to play in all of this. Indeed, as Liberalism directs modern man through Progress unto liberation, statism necessarily grows.
Individualism and Statism
As Patrick Deneen expertly discerns, the radical individualism of Liberalism requires, for its working out, increased statism. "[L]iberalism proceeds by making us both more individualist and more statist." This makes sense when we remember what Legutko said, viz., that the Liberal, modern man who is dedicated to Progress considers himself a liberated individual. Paradoxically, however, he also deems himself a participant in the whole. He must, by means of upholding the Liberal system, free himself and everyone else; freedom is conceived of in the aggregate. Agents of retrogression are a threat to the individual as a participant in society as part of the collective modernization project. To make matters worse, there always emerges a group of self-proclaimed prophets of the project, and every true believer usually considers himself one. Their duty is "to indicate the direction of change and to infuse a new liberal-democratic awareness into anachronistic minds." They are self-appointed "pioneers of the enlightened future." But, however much zeal they can muster, concrete enforcement mechanisms are required.
Hence, the other apparent (but not actual) paradox, following from Legutko's assessment, is that radical liberation leads to statism. As the arbitrary restraints are cast aside in the name of individualism, something must be inserted to secure these gains.
Ironically, the more completely the sphere of autonomy is secured, the more comprehensive the state must become. Liberty [as defined by Liberalism] requires liberation from all forms of associations and relationships, from family to church, from schools to village and community, that exerted control over behavior through informal and habituated expectation and norms… With the liberation of individuals from these associations, there is more need to regulate behavior through the imposition of positive law.
And "remnants of associations historically charged with the cultivation of norms are increasingly seen as obstacles to autonomous liberty, and the apparatus of the state is directed toward the task of liberating individuals from such bonds."
This is why religious life is increasingly seen as a cordoned off section of life wherein people may be bigoted. The church is not intricate to society; its role is not valued or assumed. The ties that bind is not blessed by the modern state. Rather, religion is thrown a few bones ("exceptions" or "religious exemptions") here and there to keep it quiet. For example, as Our Lady of Guadalupe School v Morrissey-Berru (July 8, 2020), another case from this term, recently reminded us, the ability of churches to define the confines and duties of their ministry is considered an "exception" wherein they can "discriminate."
People like David French, what Deneen would call "conservative liberals" (those who self-label as "classical liberals" and cling to the myths of neutrality and the Golden Rule of pluralism), never tire of pointing out, personal ("internal") religious liberty has never been more legally protected. What French fails to recognize is that the scope of religious life has never been more limited, less integrated into society and political life ("external"). Frenchism (to use Sohrab Ahmari's term) suffers, inter alia, from an internal-external false dichotomy as much as it does from a hyperactive private-public one (both of which have been supplied by the myths of Liberalism).
The governors of Nevada and California have made clear how non-essential to public life and human flourishing religion is, in their estimation. All approved religious activities (i.e. the personal and private) can be easily performed at home, under quarantine, in private. What the states do apparently value are the things that stimulate the progression of modern man, his prosperity, his sense of the self, and his liberation from old moral and metaphysical constraints (including the reality of death).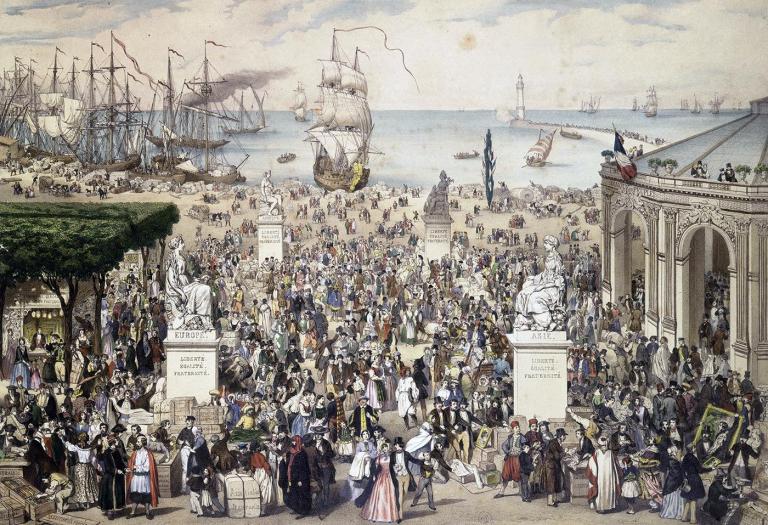 Markets Over Morality, Entertainment Over Reality, Wellness Over Wholeness
I'm currently reviewing Carl Trueman's forthcoming (and brilliant) book, The Rise and Triumph of the Modern Self (out in November). You don't want to miss it! Therein he makes good use of Philip Rieff (most notably, author of The Triumph of the Therapeutic). What I want to steal from him here is his line about how people used to go to church not to be made happy but to have their misery explained to them. To Rieff, religion makes humans aware of their limitations, metaphysical and natural, and leads them into submissions of the limits of the creature, imposed upon them by the Creator. And it reminds them of their feebleness, their metaphysical dependence, that they are destined to suffer in this life. Religion is the salve to this suffering, the provider of purpose in spite of it, because it makes sense of it from a cosmic, rather than materialist, perspective.
Liberalism froths against this tendency because religion weighs down mankind, rooting their feet in their earth, compromising their endless potential for progress and mastery, all the while pacifying them with outlandish tales of the beyond, whilst promulgating moral constraints. As mentioned before, for Liberalism, Christianity is both too this-worldly and too otherworldly.
Worse still, Judeo-Christian religions place human misery at the feet of humans. Their depravity is the root cause. It gives people an answer for suffering. As G.K. Chesterton famously responded to the question of what is wrong with the world: "I am." The faith of Chesterton was obviously antithetical to the faith of infinite human perfectibility.
The public faith of Liberalism prefers to numb people to reality by entertainment (diversion) and consumption, and feed its alternative Gnostic cult which worships the transcendence of the self from all natural constraints, unto prosperity and self-fulfillment. Though contemporary Liberalism maintains many of the basic anthropological assumptions of Marx it has recovered the idealism of Hegel, or rather the Hegelian sympathies of early Marx.
When Liberalism does consider the material more directly it is within the framework of the cult of wellness, which is one dimensional. It is purely physical and is a faith in mastery of human nature, not conformity to it. But Progress is also, or perhaps especially, driven by the technological, which stands, if nothing else, for the transcendence of human limitation and misery. Faith in the technological, what Legutko calls "belief in the power of technê," is also a way to distance humanity from the past.
In prioritizing casinos, gyms, movie theatres, and the like over churches, the state of Nevada evidences its fealty to the faith of Liberalism: not only profit but public opiates and the means to perfect the human body are what is valued. Decadence and licentiousness over fostering public virtue, developing moral conscience.
The states of California, Nevada, and Illinois have chosen self-indulgence and un-reality—distraction from the present pandemic and selfishness over fostering a sense of solidarity requisite to sustainable public health measures— over the only institution that will explain human misery to humans.
Undermining the Republic
Liberalism undermines the basis of the liberty of self-governance by dismantling virtue-creating institutions, because virtue-creating institutions are necessary limit-creating institutions. As these institutions are swept into the dustbin of history, public virtue is diminished, and order liberty is made impossible. Finally, man is liberated from truth itself.
"[D]emocracy is the most demanding regime," says Deneen, "given its demands for civic virtue." And "The cultivation of virtue requires the thick presence of virtue-forming and virtue-supporting institutions, but these are precisely the institutions and practices that liberalism aims to hollow and eviscerate in the name of individual liberty." Deneen goes on to explain that the foundation liberalism requires to undergird it is paradoxically undermined by liberalism itself. "Liberalism has failed—not because it fell short, but because it was true to itself," that is, because it has succeeded.
A political philosophy that was launched to foster greater equality, defend a pluralist tapestry of different cultures and beliefs, protect human dignity, and, of course, expand liberty, in practice generates titanic inequality, enforces uniformity and homogeneity, fosters material and spiritual degradation, and undermines freedom.
In short, Liberalism undermines the virtue-forming institutions that people require for self-government because said institutions also frustrate total autonomy and final liberation. "Liberal philosophy rejected [the] requirement of human self-limitation. It displaced first the idea of a natural order to which humanity is subject and later the notion of human nature itself," replacing it with a notion of "human plasticity and capacity for moral progress."
Hence, Liberalism also
rejects the ancient conception of liberty as the learned capacity of human beings to conquer the slavish pursuit of base and hedonistic desires. This kind of liberty is a condition of self-governance of both city and soul, drawing closely together the individual cultivation and practice of virtue and the shared activities of self-legislation.
Internal Threats
Our Framers, although (per Deneen) they may be responsible with instigating Hobbesian/Lockean liberalism and thus baking our demise into the system, understood this conception of liberty— in the classical sense as
and self-governance. As Attorney General Bill Barr rightly expressed in a speech at Notre Dame last year:
From the Founding Era onward, there was strong consensus about the centrality of religious liberty in the United States. The imperative of protecting religious freedom was not just a nod in the direction of piety. It reflects the Framers' belief that religion was indispensable to sustaining our free system of government.
They further understood that the church was, at bare minimum, the prima inter pares of virtue-cultivating, intermediating institutions. Religion, and the morality fostered by it, was indispensable to a republic. Endless liberation from all constraints was not the goal—indeed, that was the enemy, as Barr explains:
The challenge we face is precisely what the Founding Fathers foresaw would be our supreme test as a free society. They never thought the main danger to the republic came from external foes. The central question was whether, over the long haul, we could handle freedom. The question was whether the citizens in such a free society could maintain the moral discipline and virtue necessary for the survival of free institutions.
Ordered liberty under the direction of morality, that is, Christian morality, was the vision of the Framers, it could be said out of necessity— the requisite conditions to maintain a republic— as much as choice. Some relevant quotes, doubtless many readers will be familiar with:
"In contemplating the political institutions of the United States, I lament that we waste so much time and money in punishing crimes, and we take so little pains to prevent them. We profess to be republicans and yet we neglect the only means of establishing and perpetuating our republican forms of government. That is, the universal education of our youth in the principles of Christianity by the means of the Bible." Benjamin Rush, Essays, Literary, Moral & Philosophical (Philadelphia: Thomas and Samuel F. Bradford, 1798), 112.

"The only foundation for… a republic is to be laid in Religion. Without this there can be no virtue, and without virtue there can be no liberty, and liberty is the object and life of all republican governments." Benjamin Rush, Ibid., 8.

"Of all the dispositions and habits which lead to political prosperity, religion and morality are the indispensable supports… In vain would that man claim the tribute of patriotism who should labor to subvert these great pillars of human happiness, these firmest props of the duties of men and citizens." George Washington – "Farewell Address Sept 17, 1796."

"Statesmen, my dear Sir, may plan and speculate for liberty, but it is Religion and Morality alone, which can establish the Principles upon which Freedom can securely stand." John Adams, "Letter to Zabdiel Adams, Philadelphia, 21 June 1776."
Most direct of all, Charles Carroll in a letter to James McHenry in 1800:
Without morals, a republic cannot subsist any length of time; they therefore who are decrying the Christian religion… are undermining the solid foundation of morals, the best security for the duration of free governments.
Then, of course, there is John Adams' famous line from an address to the Massachusetts Militia in 1798:
We have no government armed in power capable of contending in human passions unbridled by morality and religion… Our Constitution was made only for a moral and religious people. It is wholly inadequate to the government of any other.
It is no wonder that Tocqueville observed on his visit that "Religion should therefore be considered as the first of their political institutions. From the start, politics and religion have agreed and have not ceased to do so."
Chief amongst intermediating, virtue-cultivating institutions is also the family, another target of Liberalism, and that, primarily, because it represents unchosen and indissoluble mutual obligations, reflects (as its basis) transcendent and universal morality, and hierarchical structure— hierarchies always being necessarily oppressive to the modern egalitarian man. Max Horkheimer called the middle-class "good family" an "aristocratic," "feudal institution" that was "thoroughly irrational" and hierarchical, and, therefore, oppressive and undoubtedly worthy of abolishment.
Accordingly, social justice movements like Black Lives Matter call for the disruption of "the Western-prescribed nuclear family structure requirement." The nuclear family is a Western construct created to secure white male bids for power and support the white, heteronormative, cisgender hegemony. It is an institution of adultism which, from the beginning, teaches children (even subliminally) things contrary to those necessary for Progress.
People like Elizabeth Bartholet call for the eradication of homeschooling because the white, Christian family is a hotbed of backward, superstitious ideology. The family is the exemplar of old bonds that shackle modern man to a bygone era. Likewise, critical pedagogists like Paulo Freire hold that children must be liberated from old, oppressive family and education structures so that they can become critically conscious to their positionality vis a vis relative power dynamics early on in life and thereby maximize their humanization. Robin DiAngelo suggests that children are indoctrinated in the ideology of whiteness as early as three or four and should therefore be instructed in the ways of wokeness prior thereto.
Contra Liberalism, Blackstone called the parent-child relationship, "[T]he most universal relation in nature." It is not an oppressive social construct that enables men to oppress women and children. The power of the parent over the child is derived from the duty performed to the child by the parent. Hence, the parental power only extends to the child's benefit and not beyond. The power is only afforded the parent to aid them in the performance of their duty. In turn, children owe a duty to their parents in old age of the latter.
In either case, the duties are progressively involuntary. Once the parent has voluntarily (but naturally) entered a marital covenant, the end of which is to produce children, the freedom of choice begins to diminish. And once the duty of the parent has been fully discharged, the child being shepherded into adulthood, the adult child acquires an involuntary duty to his parent or, in the case of premature death, to his guardian.
The logic of Liberalism has simultaneously led to autonomizing and personalizing biological sex. It has individualized sexual activity to the point where it is simultaneously, contradictorily, and inordinately privatized (in preference) and publicized (in expression). It has also subjected biological, metaphysical constraints to a perceived, though not ultimately actual, power of human choice and customization unto self-realization and liberation from the given.
But most chillingly, liberalism, with its lust for unbridled, un-purposed liberty, and contempt for unchosen duties, has also driven a stake into the heart of society; the most fundamental of involuntary relationships, that of parent and child. As Roger Scruton famously said, "Conservatives believe in unchosen obligations (pieties), whereas classical liberals think that the only source of obligation is choice." It is no accident that Scruton connects piety with obligation, and obligation with marital vows and familial relations, and elsewhere, family with identity.
This is a necessary implication of the disruption of traditional conceptions of sex and gender. The nuclear, traditional family is the problem. The chosen family is the answer. Even better are queer chosen families. By making families and their structure a choice, rather than predicated upon unchosen, involuntary ties that thereby foster duty and obedience in the young, so too does any sense of obligation to anyone external to the self become optional. Its pure individualism. As with Obergefell, however, this manifestation of Liberalism must be publicly celebrated so that the anachronistically minded are brought to heel. Official codification and affirmation at the public level is necessary. Ironically, a series of unfortunate events which began with appeals to privacy (Griswold v. Connecticut (1965)) has culminated in demands for public recognition. The family, along with religion, has been a casualty of this long march through the institutions, to the peril of public virtue and self-government, the prerequisites of a constitutional republic.
What is Truth?
By its twin myths of neutrality and toleration, Liberalism negates any conception of truth outside of private, personal preference. There is no stable public truth because truth itself is not a value et in ipso, but only insofar as "truth" is a convenient concept for furthering the liberation of man. Hence, modern, Liberal man is encouraged to discover new ways of knowing and to predicate claims on "lived experience" (a blend of standpoint epistemology and positionality that constitutes life lived critically conscious). He must become truly authentic to be fully and finally liberated from the chains of illusion.
Having discarded the institutions that formulate public conscience and morality, disallowing their public participation by erecting a wall between the governing authorities and the proper legislators of morality, so to speak, all truth claims become opinions, most of which are suspected to be disguised bids for power. Under the civil religion politics is all because anything but politics threatens individual autonomy, freedom from stigma and moral precepts. Power is all because there is nothing transcendent. Private convictions are only useful so long as they help justify the Liberal project. The end result, as Adrian Vermeule sees it:
Instead of pursuing substantive excellence and justice, we have circuitous conversations about statistical properties like 'diversity'; instead of deciding what ought to be permitted, what condemned, we debate 'civility'; instead of discerning truth, we quarrel over 'religious liberty'; instead of protecting the most vulnerable, we conceal our vices and crimes under the rubric of 'choice,' in both market and non-market spheres (although to be fair there are almost no non-market spheres left any more). When we ask about Truth, liberalism answers: What is 'Truth'? Your truth is not someone else's truth, and it is no more legitimate to make your truth into public policy than it would be to force your taste in ice cream upon everyone else. All this is solely of private concern.
Having laid the ground work in Parts 1 and 2, believe it or not, Part 3 will provide a full and considered assessment of John MacArthur's protest of California COVID-19 restrictions and Jonathan Leeman's response.
Images: Frédéric Sorrieu, La République universelle démocratique et sociale, 1848 (Wikimedia Commons)