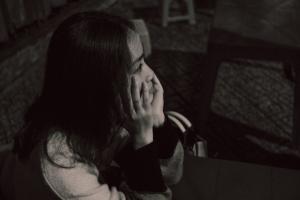 Some of you may not know that I was a former pastor for 20 years. Some of the pain I experienced was attached to organized religion and my experience as a pastor.
Recently we have been noticing, maybe since 2020, a rash of suicides and people that are deeply troubled. Again many times it's because of religion and spiritual bypassing and things that don't really provide relief from the ways that we suffer.
3 years ago I experienced how this trauma that we suffer can build up and come back to haunt us. This dark night that I experienced is probably similar to what many go through.
The reason I did the painful work of writing my experience down is because I wanted to help other people get through the painful work in their lives.
Their is some work to be done, but it is possible to prevail and become more whole, more present and more authentic.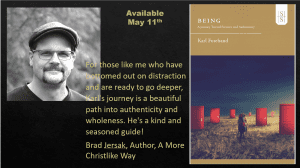 My book is not like most books. It is not an academic treatment of the subject because I am not an expert. I am a practitioner. It is not a how-to book with 10 easy steps. It is a record of what I felt and what I experienced and hopefully it will be a useful guide for you. It is my authentic, transparent, vulnerable account of how I found a better way to live!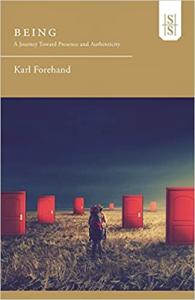 Please give the book a chance and take this journey with me. People like Wm. Paul Young and Brad Jersak have endorsed the book. I know you will too if you make the time to experience it.
If you have already read it, please share it with others.
In the meantime…
Be where you are, Be who you are,
Karl Forehand
Karl Forehand is a former pastor, podcaster, and award-winning author. His books include Apparent Faith: What Fatherhood Taught Me About the Father's Heart and The Tea Shop. He is the creator of The Desert Sanctuary podcast. He is married to his wife Laura of 32 years and has one dog named Winston. His three children are grown and are beginning to multiply!