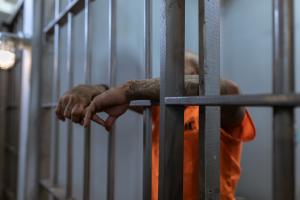 Early in my Christian experience I was taught about mercy. We even learned the difference between grace and mercy. I used to explain it this way:
Grace is getting something we don't deserve, and mercy is not getting what we deserve.
Mercy is generally understood to be the relief from punishment that we deserve because we are all sinners and miss the mark of God's standard. Even though the Bible never really taught eternal conscious torment, the message has become progressively prevalent that God is extremely angry and looking to punish people for their trespasses. We call this retribution. It is not frivolous, because it is for something we did wrong.
Retribution is an easy character trait to project onto God. We feel it every day when people wrong us. We don't just want them to be found out, we want them to suffer or be punished in some way. We want them to pay. Over time, this image became permanently attached to God. It's easy to find scriptural support for this view, but it doesn't align with the God Jesus portrayed when he walked the Earth.
God's justice is not retributive justice — the justice Jesus showed was restorative and expressed through attitudes of forgiveness and compassion.
So why do we still pray for mercy? Mercy is very simply begging the person in charge of the punishment to spare us. It is a plea to avoid that person hurting or destroying us. It's the appeal of the criminal to avoid his execution. It's the sinner dangled over hell begging for reprieve. Mercy is a cry for pardon from what we deserve.
Since I believe God is not retributive, I no longer ask for mercy. I think Jesus meant something totally different when he talked about mercy in New Testament times. Our current understanding of mercy in our culture leads me away from the Jesus prayer and other references to mercy, mostly because I've found a better word.
Compassion!
While mercy beckons for relief from a retributive God, compassion asks for healing.
Now, when I want to punish people for their transgressions, I am learning to feel compassion for them instead hoping for their downfall. Maybe it's all a part of loving our enemies and the other ideals that Jesus campaigned for. As long as a we are retributive, we will never be able to love our neighbor or our enemies.
It's all starts with our understanding of the Divine. Is God an angry, retributive punisher or a restorer?
That simple decision may be what changes the world.
Be where you are, be who you are,
Karl Forehand
Karl Forehand is a former pastor, podcaster, and award-winning author. His books include Apparent Faith: What Fatherhood Taught Me About the Father's Heart and The Tea Shop. He is the creator of The Desert Sanctuary podcast. He is married to his wife Laura of 32 years and has one dog named Winston. His three children are grown and are beginning to multiply!