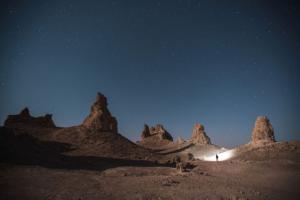 Laura and I are making our final passes through our book we wrote together over two years ago, "Out into the Desert: Thriving Outside Organized Religion.".
It's such a deep experience writing this together. In some ways we had to go through some transitions before we could write it. In other ways, It changed us simply to acknowledge some of these things and write them down.
I cried again as I read the forward from Keith Giles and a chapter on mourning, written by Laura.
It's still a bit of a journey to trudge through the final read and edits. It never seems like it's done. But very soon, sometime before August 15th, we'll have to let it go.
It's a little like giving birth or maybe it's like when the kids leave home. We have heard from about a dozen endorsers that love the book just like some people praised our children years ago.
We hope it will bless you and resonate with you in your journey..
Be where you are, be who you are,
Karl and Laura Forehand
Karl Forehand is a former pastor, podcaster, and award-winning author. His books include Apparent Faith: What Fatherhood Taught Me About the Father's Heart and The Tea Shop. He is the creator of
The Desert Sanctuary
 podcast. He is married to his wife Laura of 32 years and has one dog named Winston. His three children are grown and are beginning to multiply!