Following a recent decision by an Israeli court to fine two New Zealand women NZ$18,000 ($11,700) for the role they played in the cancellation of a Lorde concert comes news that a marriage between a Jew and a Palestinian has been described as harmful to Israel by a lawmaker.
First, the concert kerfuffle. New Zealanders Justine Sachs and Nadia Abu-Shanab, above, wrote to the pop star last year, urging her to cancel a concert in Tel Aviv. As a result, Lorde pulled out.
A court found the two damaged the "artistic welfare" of three Israeli teenagers who lodged a complaint, and that the cancellation perpetrated:
Damage to their good name as Israelis and Jews.
The court ruling is believed to be the first effective use of a 2011 Israeli law allowing civil lawsuits of anyone who encourages a boycott of Israel.
Sachs and Abu-Shanab said in the hours following the ruling they were inundated with offers of financial assistance from around the world, intended to help the two young women pay the fine.
But they said they have no intention coughing up the dosh, and have been advised by legal experts there is little chance of Israel having the recourse to force them to pay damages to the three plaintiffs because they were not in Israel when they penned the letter and did not participate in the court case in any way.
The money raised through crowdfunding – almost $40,000 – will go instead to a Gaza charity.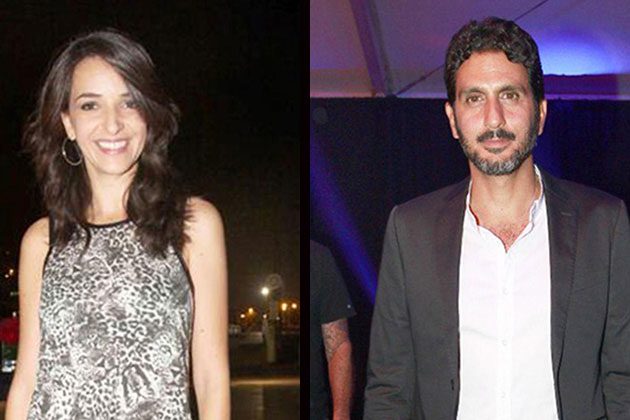 The mixed marriage row
erupted after Palestinian-Israeli news anchor Lucy Aharish was  accused of seeking to "harm" Israel after marrying her partner of four years Jewish actor Tsahi Halevi this week. "We Are Signing a Peace Accord," the couple joked on their wedding invitation, quoted by the Israel Hayom newspaper.
This sent Likud Member of the Knesset Oren Hazan into hysterics. Calling for a halt to Jewish assimilation, he said:
I don't blame Lucy Aharish for seducing a Jewish soul with the goal of harming our country and for preventing more Jewish progeny from continuing the Jewish dynasty, on the contrary, she is welcome to convert.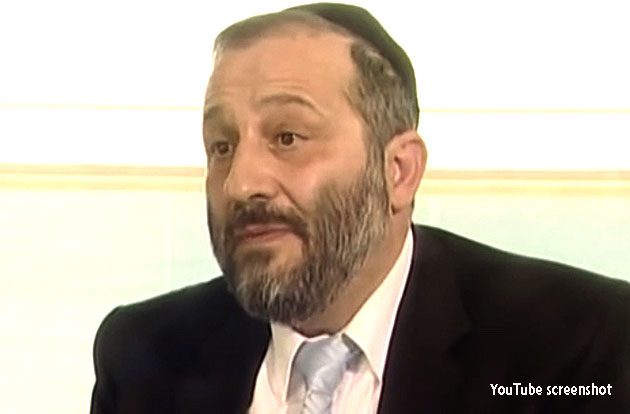 The marriage was also slammed by Arye Deri, above, an ultra-Orthodox rabbi who serves as Israeli Interior Minister, a role that oversees the country's population registry.
It's their own private affair. But, as a Jew, I have to tell you that I'm against such things because we must preserve the Jewish people. [Their] children will grow up, go to school and later want to get married, and then they'll face difficult problems.
Halevi, an Arabic-fluent Jewish actor, is a former undercover commando in the Palestinian territories – a role he re-enacted for the hit Netflix series Fauda.
Palestinian Aharish is notable for being the first Arab Muslim news presenter on mainstream Hebrew-language Israeli television. She had complained, in media interviews, of suffering discrimination in Israel as well as pressure from her family over the prospect of her marrying outside of Islam.
Hat tip: BarrieJohn (mixed marriage report).