Marks and Spencer stands accused of 'facilitating medievalism' for offering kiddie-sized hijabs in black and dark blue on its on-line store.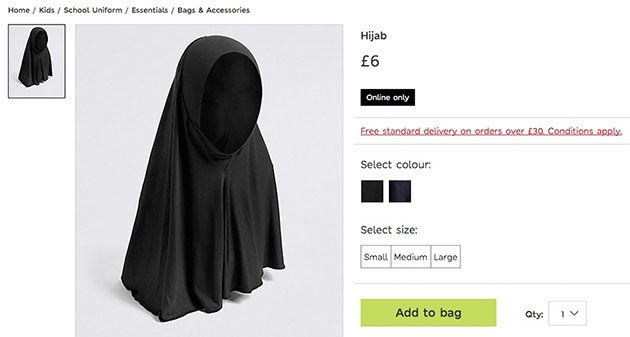 The remark was made by Muslim politician and radio broadcaster Maajid Nawaz, founder of the Quilliam Foundation, a think tank focusing on counter-extremism.
According to The Daily Post he tweeted:
@marksandspencer facilitates medievalism by selling children's hijabs in the school-wear category. It's their right to choose profit over values. But it's our right to shame them for doing so. Little girls are told it is 'immodest' to show their hair …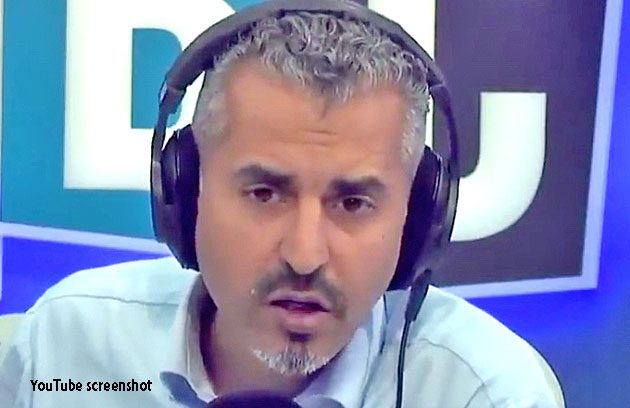 Nawaz, who was wrongly branded as an "anti-Muslim extremist" by the US-based Southern Poverty Law Center, added.
Hijab is still imposed (only on women) by law in Iran and Saudi Arabia, and many other countries. This is gender apartheid. @marksandspencer are free to sell confederate flag tee-shirts too, but I bet they never will.
Dozens of others took to Twitter to voice their concern over the fact that the product aimed at girls as young three.
Karen Cooper tweeted:
This is just plain wrong @marksandspencer I wouldn't like to see a child in this for the same reason I wouldn't like to see them in stockings and suspenders (the Sexualization of children is wrong!)
Others have pledged to boycott the store.
Mark Simmons said:
I am boycotting M&S as from now. Urge others to do so to show your disgust at the sexualisation of young children. This has never been or should ever be, part of our culture.
M&S has defended the decision to sell the hijab claiming that schools across the country had asked for it to be added to their school uniform selection.
They tweeted:
We provide bespoke uniforms for 250 schools across the country and they tell us which items they need as part of their school uniform list. For a number of schools this year, they requested the option of the hijab.
Hat tip: BarrieJohn