Father Gary Thomas, exorcist for the Diocese of San Jose, California, is 'appalled' that a coven of witches are planning to 'hex' Trump's man in the Supreme Court, Brett Kavanaugh, on October 20.
But he has a cunning plan to sabotage the cursing of Kavanaugh as well as "all rapists and the patriarchy which emboldens, rewards and protects them": special Masses for the judge tomorrow, and on Saturday when the 'hexing' will take place at Catland Books, a metaphysical boutique and occult bookshop in Brooklyn, New York.
Forget bells, books and candles, this ritual will have coffin nails, effigies, and dirt from a graveyard.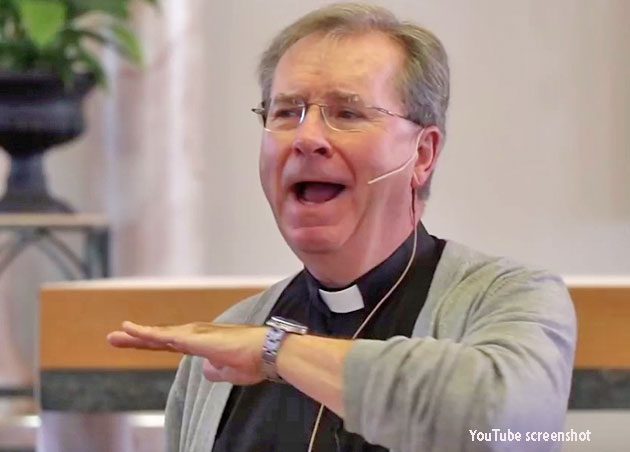 The National Catholic Register's Patti Armstrong quotes Thomas, above, as saying:
They [people in the satanic world] are more confident that the general public will be more accepting of the demonic.
By contrast, writes Armstrong:
Father Thomas noted that throughout history, satanic groups have been secretive, but now they are making it pubic (sic) in the name of freedom of religion.
Said Thomas:
This is a conjuring of evil – not about free speech. Conjuring up personified evil does not fall under free speech. Satanic cults often commit crimes; they murder and sexually abuse everyone it their cult.
Oh, the irony!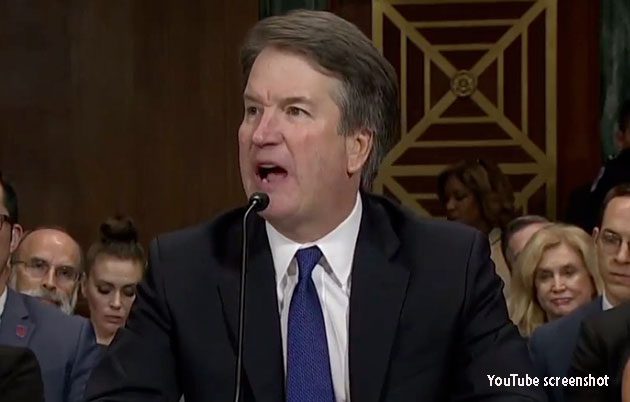 Father Thomas said that those involved in the curse on Kavanaugh clearly believe in the power of personified evil.
They are going to direct the evil to have a permanently adverse effect on the Supreme Court justice.
He then emphasised:
When curses are directed at people in a state of grace, they have little or no effect. The decision to do this against a Supreme Court justice is a heinous act and says a lot about the character of these people that should not be underestimated or dismissed. These are real evil people.
Armstrong reports that word is spreading to pray and fast, not just for the protection of Kavanaugh, and gave an example of a a woman called Irene who posted the following message on Facebook:
WE MUST PRAY AND FAST ON OCTOBER 20TH TO COMBAT THE WITCHES HEX ON JUDGE KAVANAUGH. A portion of their proceeds goes directly to Planned Parenthood. We already know many abortion doctors are witches, so this is no surprise. God will prevail, but each of us MUST do our part in this spiritual warfare!!