A 'medieval' crime that was 'crowbarred' into Ireland's statute books will now be scrapped, thanks to a weekend referendum which saw around 70 percent voting to eliminate the criminal offence of blasphemy.
Among the many celebrating the result was chairperson of Atheist Ireland Michael Nugent.
In a post on the group's website today, Nugent wrote:
The people of Ireland have finally removed the medieval crime of blasphemy from our constitution, after a decade of campaigning by Atheist Ireland to have this referendum held.

We will now continue to lobby for other secular changes, including ending the religious oath for President and the control that the Catholic Church still has over most of our schools
Atheist Ireland has consistently raised the blasphemy law with the Irish Government and Department of Justice, as well as at the United Nations, OSCE and the Council of Europe.
He added:
We would like to thank Justice Minister Charlie Flanagan for calling the referendum, and everyone who helped in any way in the campaign.
He pointed out that blasphemy was:
Added to our constitution in 1937, and crowbarred into our statute books a decade ago.
Nugent said that the result means that Irish laws will now be in a position to  protect people from harm – not protect ideas from criticism – and media outlets will no longer have to self censor themselves.
We will no longer be breaching our international human rights obligations, as we have been told by the United Nations Human Rights Committee and the Council of Europe's Venice Commission.

States that execute people for blasphemy can no longer cite the Irish law at the United Nations, to justify their repression of religious minorities.

Ireland was once a Catholic country. Today it is a pluralist country, which still has Catholic laws that we are gradually changing.
According to
this report
, the result was also welcomed by Human rights organisation Amnesty Ireland which described it as "significant" for the status of human rights and freedom in Ireland.
Colm O'Gorman, Executive Director of Amnesty Ireland, said:
While we await the final figures from the national wide count, it is clear at this stage that the Yes side have carried the day. Today's vote is another important step towards a human rights compliant Constitution.

It follows the massive support for the constitutional referenda allowing marriage equality and ending the abortion ban. People in Ireland have shown yet again that they value human rights and freedoms.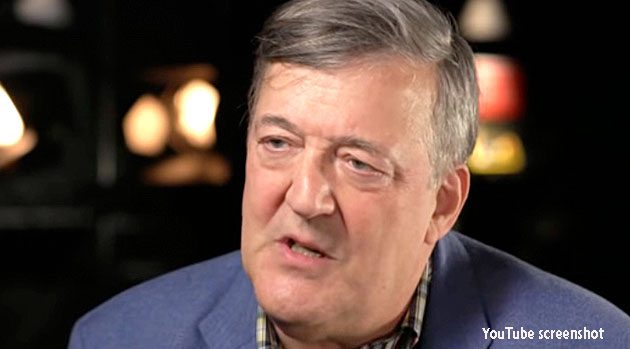 Ireland's blasphemy law became the focus of world attention in 2015 when British actor and comedian Stephen Fry, above,  appeared on an Irish television programme. When quizzed by the show's host about what he would say to God in the afterlife, Fry responded:
Why should I respect a capricious, mean-minded, stupid God who creates a world so full of injustice and pain?.
He was accused of blaspheming, and Irish police opened an inquiry.
That investigation was eventually dropped, but the high-profile nature of the case sparked a public debate about the efficacy of the law. In the aftermath of the Fry saga, an alliance of 14 Churches – including the Catholic Church – declared the constitutional clause "largely obsolete" and called for its removal.