More madness from the Islamic kingdom of Saudi Arabia.
An unnamed woman working as a bank manager has been told by a court that she can't marry the love of her life – because he plays the oud, a pear-shaped stringed instrument commonly used in Middle Eastern and North African music.
And that, folks, is deemed offensive to Islam – along with a whole bunch of other things, like those statues in the Maldives.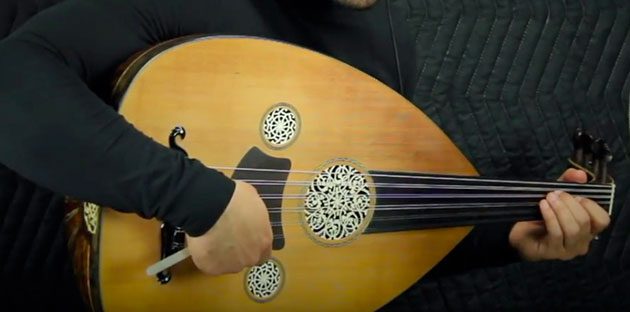 The Independent reports that the matter came to court after the bride-to-be's family objected to the relationship on the grounds that the man's playing the oud made him "religiously incompatible" with their family values.
The woman launched a legal challenge against her relatives' decision, but a judge backed the family after her brother submitted evidence that the man had once played the instrument at a festival in the city of Unaizah.
An appeal court confirmed that verdict, meaning the marriage cannot go ahead.
Saudi newspaper Okaz quoted the court as saying:
Because the suitor plays a musical instrument he is unsuitable for the woman from a religious point of view.
The 38-year-old woman said her prospective husband, a teacher, had a "good reputation" and was "very pious".
She said she would seek an intervention from the country's "highest authorities", in reference to the country's royal court.
Saudi lawyer Abdul Rahman al-Lahim said the man had been prevented from defending himself in court.
In parts of the Saudi kingdom, including the woman's home state of Qassim – a conservative region north of the capital Riyadh – some believe music is forbidden under Islamic law.
Playing an instrument is deemed an inferior profession and police in the state have previously arrested groups for listening to music.