LifeSite is the go-to site if your want to get reports of the zany things being done and said by right-wing lunatics. I visit it every day to seek out items that might be of interest to Freethinker readers.
I find it a valuable resource – but not to the extent that I would donate to an urgent appeal it issued yesterday. I have better things to do with my money.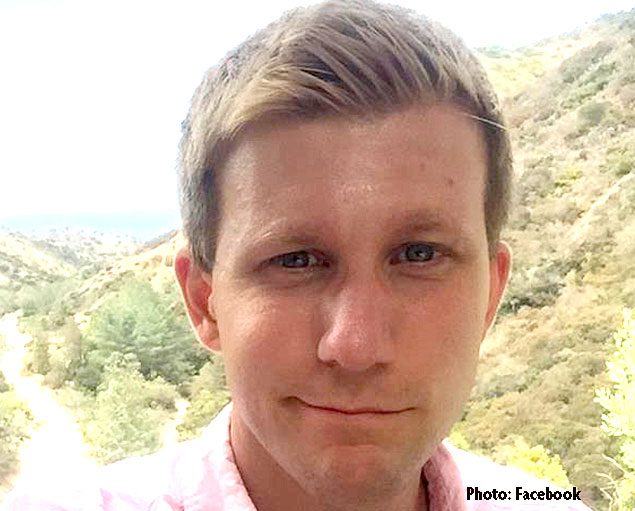 When I visited LifeSite today, I discovered it was in full-on panic mode because it had received a "suspension of services" notice from its web-hosting company. The site lays the blame on gay Californian Adam Flanders, above:
The [web-hosting] company is acting after a months-long campaign of preposterous complaints against us by Adam Flanders. Flanders is a convicted sex abuser and homosexual activist who is angered over our reports exposing him and his past.

As LifeSite recently reported, he has already succeeded in taking down other pro-family websites by targeting their server companies.

Flanders' latest complaint is focused on the absurd allegation that LifeSite 'has been implicated in a violent hate crime against a gay man and Catholic church' and that we 'instigated property damage and a physical assault'.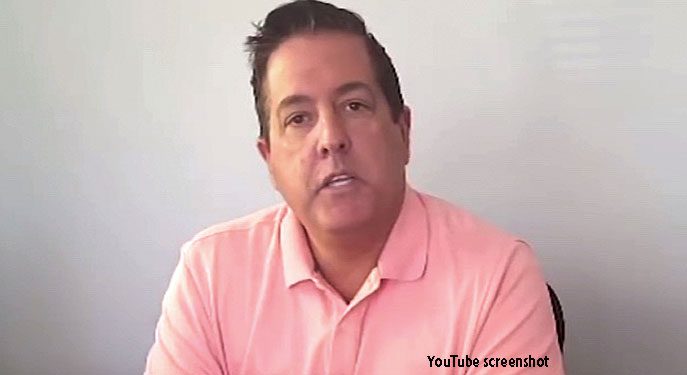 The "hate crime" refers to LifeSite about Aaron Bianco, above.
Bianco resigned earlier this month from his post as pastoral associate at San Diego's St John the Evangelist Parish after a he was targeted by homophobes who threatened him and vandalised the church. He blamed the Lepanto Institute and LifeSite for the vicious hate campaign.
In
one report
,
LifeSite
said:
Given that Bianco is in a self-admitted homosexual 'marriage', it is the supreme height of irony that St. John the Evangelist parish identifies him as the point of contact for couples preparing for marriage.
In a more recent report, LifeSite said:
Homosexual activists constantly dish out accusations of 'hate' against those who disagree with their views and are completely intolerant of any honest reporting of their actions that may cast them in an unfavorable light. Playing up their victim status has been found by such activists to be an especially effective tactic to counter such reports, as we may well be seeing in the case of Aaron Bianco …

LifeSite has many times reported on cases of persons sympathetic to the homosexual cause themselves doing these types of things in order to demonize those who disagree with their moral choices. However, if an anti-homosexual person did indeed break in and spray paint those words in the office, which is possible, then we support prosecution by law enforcement authorities. 

To directly blame LifeSite's or the Lepanto Institute's factual reports for these crimes is not only irresponsible but, quite frankly, unjust. Nothing in our reports encouraged such actions.
In its appeal LifeSite said:
Our web developer is scrambling right now to set up a possibly-needed temporary solution to keep the website live. However, we're going to have to go through the ordeal and expense of moving server companies. We also intend to fight these attacks, which will carry significant legal costs.

LifeSite is committed to continue reporting on Flanders and the entire anti-freedom homosexualist lobby. Please donate now to help us fight this attack on free speech.

We also urge you to pray this issue is resolved quickly and smoothly.
In an update it said:
We are currently looking for a web-hosting company that will not cave to threats of this kind. We are also exploring legal options to combat Adam Flanders' campaign of harassment as well as our web-hosting company's extraordinary decision to give us 12 hours to move our site late on a Saturday evening. We will keep our readers posted.