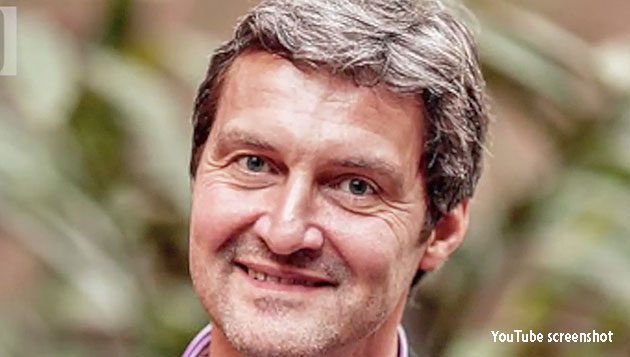 Tasmanian gay rights activist, Rodney Croome, above, has welcomed a court ruling against a Christian who breached the Australian island state's Anti-Discrimination Act.
According to this report, the Supreme Court denied the appeal of Launceston man James Durston who distributed "vicious" anti-LGBTI flyers in 2013.
Justice Michael Brett rejected Durston's appeal, finding that the sections of Tasmania's Anti-Discrimination Act that prohibit incitement to hatred and offensive language do not impinge on religious freedom or free speech, and are constitutionally valid.
Croome said the decision shows Tasmanian law strikes the right balance between upholding free speech and preventing hate speech.
Today's decision is very important because it puts the bed the long-term question, raised in almost all previous Tasmanian hate speech cases, about whether the state's hate-speech laws breach freedom of speech and freedom of religion, and whether they are constitutional.

Justice Brett has put forward a careful, rigorous and unassailable argument that freedom of religion and freedom of speech are not unfettered rights, and that the Tasmanian Anti-Discrimination Act strikes the right balance between these rights and right of citizens to live free from hate and vilification.

I urge state and federal governments heed this decision and back away from any attempts to water down laws that have helped make Tasmania a more inclusive and cohesive society.
The flyers distributed by Durston – "
a spokesman for God
" – began with the sentence:
It is warned that homosexuality should not be tolerated, and therefore this will benefit both the individual and society.
Other claims included that lesbians were 307 times more likely to die in accidents than white women aged 25-44, while gay men were 10 times more likely to die in accidents.
It suggested just eight per cent of gay men live to old age compared to just a quarter of lesbians.
Robert Williams, the Hobart man who lodged the original anti-discrimination complaint against Durston, said the decision showed Tasmania is on the forefront of combating the rise of anti-LGBTI hate speech.
This decision reinforces my pride in being Tasmanian because Tasmania is leading the nation when it comes to protecting citizens from hate speech.

The protection offered by our laws and our courts promotes inclusion, mature political debate, and respect between all citizens regardless of who we are.