Just when you thought that Catholic League President Bill Donohue could sink no lower, along comes the cretin with a statement describing the mass grave found at Ireland's former Bon Secours Mother and Baby home at Tuam as a 'hoax' – and insists that that nuns should not be ask to contribute towards the cost of exhuming the bodies of babies dumped in the institution's sewage system.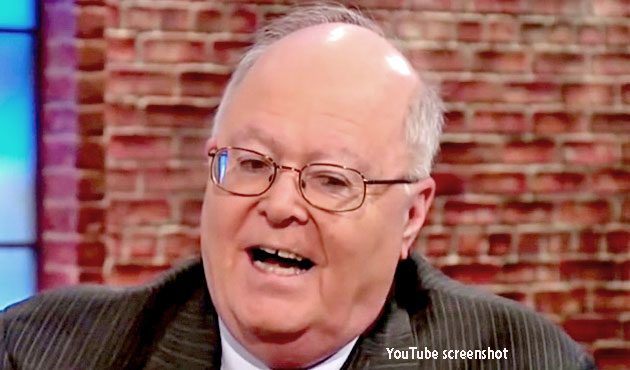 Worse, he denigrates Catherine Corless, the historian whose work helped expose the scandal, by calling her "a typist" and accusing her of "floating the 'mass grave' hoax."
He points out:
The nuns have offered to pay almost $3 million toward the digging, an amount that Corless predictably says is too 'meager'. She says the sisters have 'private hospitals all over the place' and should pay much more.

In other words, the typist wants to drain money from the sick and dying today to pay for her wild goose chase about an incident that allegedly took place a hundred years ago.

The nuns should pay nothing. Let the activists like Corless in Ireland, and the Church-bashing activists in the United States like Irish Central, pony up first, then rip the Irish taxpayers for the remainder.

For two reasons, this will never happen: the nuns are too humble, and those who hate the Church – they hate its teachings on sexuality – simply want to soak it. These people are not motivated by justice for children – they are motivated by revenge. That is a sin, though in their eyes it is a virtue.
His latest rant was sparked by a report saying that Ireland's Children's Minister, Katherine Zappone, had approached the Pope when he was in Ireland in August, saying that the Catholic Church should contribute towards to cost of the exhumation.
The major forensic investigation expected to cost between €6-million and €13-million ($3.42-million and $6.84-million).
But, according to the report, Francis has so far failed to respond to her request.
The Bon Secours Sisters has said it would donate €2.5m towards the project, an offer that has been accepted in principle by the Government.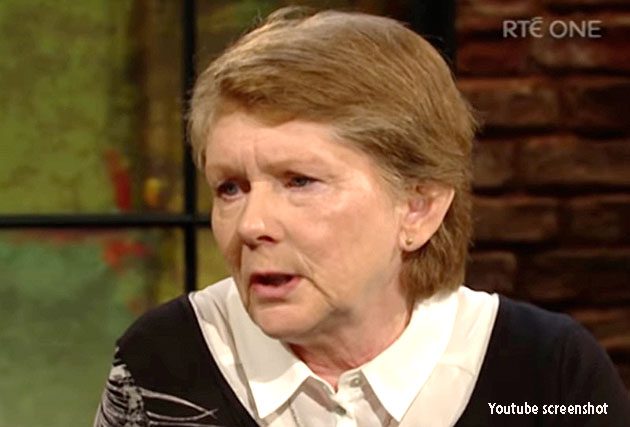 Catherine Corless, above, whose work helped expose the scandal, insists the order should pay at least half of the eventual cost. She said:
The order made money from those children. There is no doubt about that. And they neglected them severely.
Anna Corrigan, of the Tuam Babies Family Group added that there was:
An onus on the order to put more money forward.
The plan for Tuam involves a phased forensic investigation of the site, and the recovery of the remains "in so far as is possible". This will first involve test excavations to locate potential burials. Then there will be forensic analysis of any recovered remains and, where possible, their identification via DNA testing.
Arrangement will also be made for a respectful burial, memorialisation and the conservation of the site.
Said Zappone:
Every effort will be made to locate and recover all juvenile remains from the site. What happened in Tuam was part of a pattern of injustice we cannot overcome unless we acknowledge it.
Unmarried pregnant women were sent to the home to give birth between 1925 and 1961. They were separated from their children and required to do unpaid work in the home for a year. The children stayed until they were fostered, adopted or sent to industrial school.
But Corless discovered 796 child deaths at the home were registered where no burial location was recorded. In March of last year, the Commission of Investigation into Mother and Baby Homes reported that significant quantities of human remains had been discovered at the site.
Zappone could not say when the excavation work would begin as legislation needed to be passed first.
She did not rule out the possibility of similar exhumation projects at other mother and baby homes where there are known unmarked burial grounds. So far, however, Tuam is the only site where the commission has confirmed the presence of juvenile remains.
In a statement, the Bon Secours Sisters said it acknowledged the pain experienced by those affected. It said it recognised the need for urgency in dealing with Tuam and had made:
A substantial offer to help expedite matters.
The statement also claimed the revelations came "as a complete shock" and that the order had been unable to investigate what happened, as it no longer had access to the home's records.
This is not the first time Donohue has attacked Corless. Last year, according to "Church-bashing" Irish Central, he blasted her as a credential-lacking charlatan who isn't qualified to conduct the meticulous research that led to the discoveries.
Contrary to what virtually all news reports have said, Corless is not a historian. She not only does not have a Ph.D. in history, she doesn't have an undergraduate degree. She is a typist …
IC's Dara Kelly hit back, saying:
There's no question Donohue occupies a more elevated social strata than the Irish women he relentlessly attacks. Tax records for 2013 show he was paid a salary of $474,876. That's a hell of a lot of money to write poison pen letters and accuse grandmothers of exposing the church.