What do you do when mindless Muslim thugs riot and bring your country to a complete standstill? Disperse them with water cannon? Arrest them for disorderly conduct? Send in the police and, if necessary, the army?
Well, if the country happens to be Pakistan, none of the above. What you do there to quell the rioting is to appease the mobs – and in the case of Asia Bibi this means taking steps to prevent her from leaving the country, and ordering a review of the the Supreme Court judgement that cleared her of blasphemy.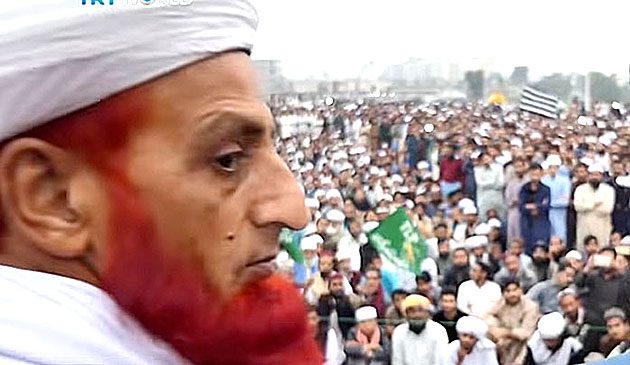 The Telegraph reports that the government had reached an agreement last night (Friday) with Islamist parties to end days of protests and rioting that followed the court's decision.
The deal included a government concession to begin court proceedings to put Bibi on the country's no-fly list.
Given that the principal demand of the protesters is to hang Bibi, preventing her from leaving the country can mean one thing: zealots will hunt her down and assassinate her.
Under the deal Imran Khan's government will also not oppose an application for a review of the Supreme Court decision that freed the mother-of-five last Wednesday.
Her release was widely celebrated by human rights groups, but it triggered widespread protests from extremist religious parties, who blocked main roads and brought the country to a standstill. Extremists also called for the deaths of the judges who freed her and demanded the overthrow of PM Khan.
Bibi was arrested in 2009 after she was accused of blasphemy following a quarrel with two fellow female farm workers who refused to drink from a water container used by a Christian. A few days later, a mob accused her of insulting Islam's prophet, leading to her 2010 conviction and her confinement on death row for eight years.